AR Experience Booth Landed in TIMTOS
The latest trend – AR technology shows all angles of machines!
King One Design foresees the trend of AR tech and established a new AR project team, specializing in the integration of AR and booth design. AR Experience Booth was first presented in TMTS(2019/03/04-09), in Taipei World Trade Center. By scanning the code on the flag, the 3D model will be shown on the mobile device; what's more, you get to turn it around with one finger!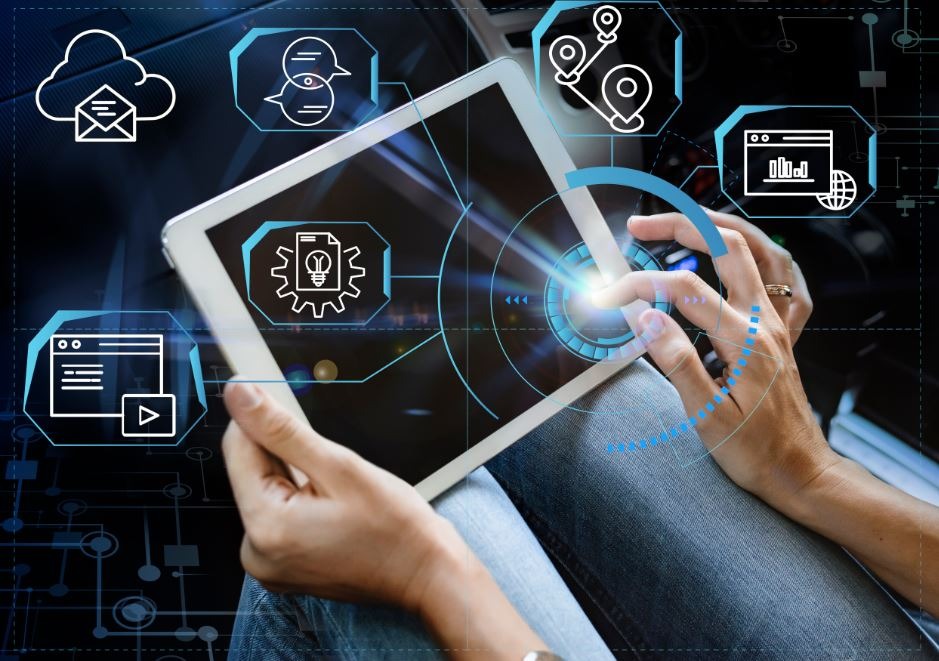 What is AR?
"Augmented reality (AR) is an interactive experience of a real-world environment where the objects that reside in the real-world are "augmented" by computer-generated perceptual information."

The strength of AR tech
Different exhibition hall has different restrictions and area limitations, which we have to take into consideration while designing the booth. However, in machines tool exhibitions, there is another factor easily being forgotten – Weight Limit! Due to this, a lot of major exhibitors could not display their main machine in the booth. Such a pity! Not until AR technology comes into the business, this problematic rule will not bother anymore. By the super easy operation, the 3D model of the machines will be shown on the tablet; moreover, the visitors are able to interact with the model and view the structure with the app.
For one thing, the exhibitors can spare more space for another middle/small size machines or for the meeting area. For another, AR technology brings people and machines together and tighter. It opens up a new door to the next generation of machine tool exhibition!
<iframe src="https://giphy.com/embed/bTm3mkiDXXTq9ltMD6" width="480" height="270" frameBorder="0" class="giphy-embed" allowFullScreen></iframe><p><a href="https://giphy.com/gifs/ar-bTm3mkiDXXTq9ltMD6">via GIPHY</a></p>
TMTS AR Experience Booth
Exhibition: Taiwan International Machine Tool Show (TIMTOS)
Date: 2019/03/04-09
Location: Taipei World Trade Center
Booth Number: D0010 (Pass Info Desk, by the elevator)