Five creative ways to enhance your booth appeal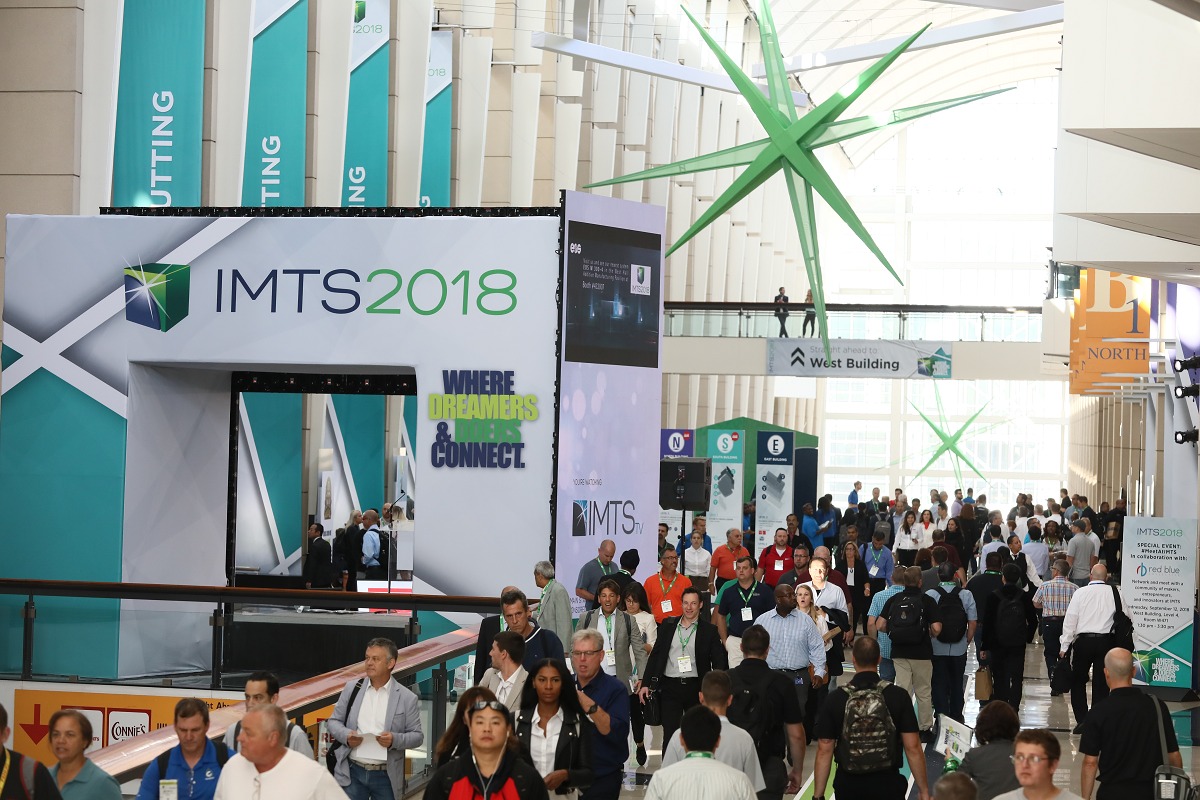 Global level exhibitions have thousands of thousand visitors. Every exhibitor is crazy about showcasing their products through booth design. Besides that, there are still many ways to drive traffic to the booth.

Of course, maybe you could not afford to hire Black Eyed Peas, like Intel, to perform at the booth, yet even with the reasonable expense and limited resource, you can still have the wow factor that Black Eyed Peas brings.
Here, we have five creative ways to drive traffic to your booth and raise brand exposure and loyalty:
Offer Interactive AR/VR Activity
"Interactive AR/VR experience is the king activity in 5G Era!"
AR/VR may be too abstract for most people, but it has already been thriving in in tech industry, meanwhile offering innovative and interactive experience in showcasing the products. It not only highlights the booth but also brings a sense of technology as well. Also, via interactive activities, visitors get a lot closer to the product, reinforcing the brand exposure.
Apart from that, the whole AR/VR experience is a long process, so they must stay longer. It brings two benefits: firstly, you will get more flexible time when to introduce the products; secondly, to the practical side, every single person on Earth has only 24 hours in one day; therefore if one visitor spends 1min in your booth, your competitors will lose 1min from this particular visitor.
Use Lighting To Attract Attention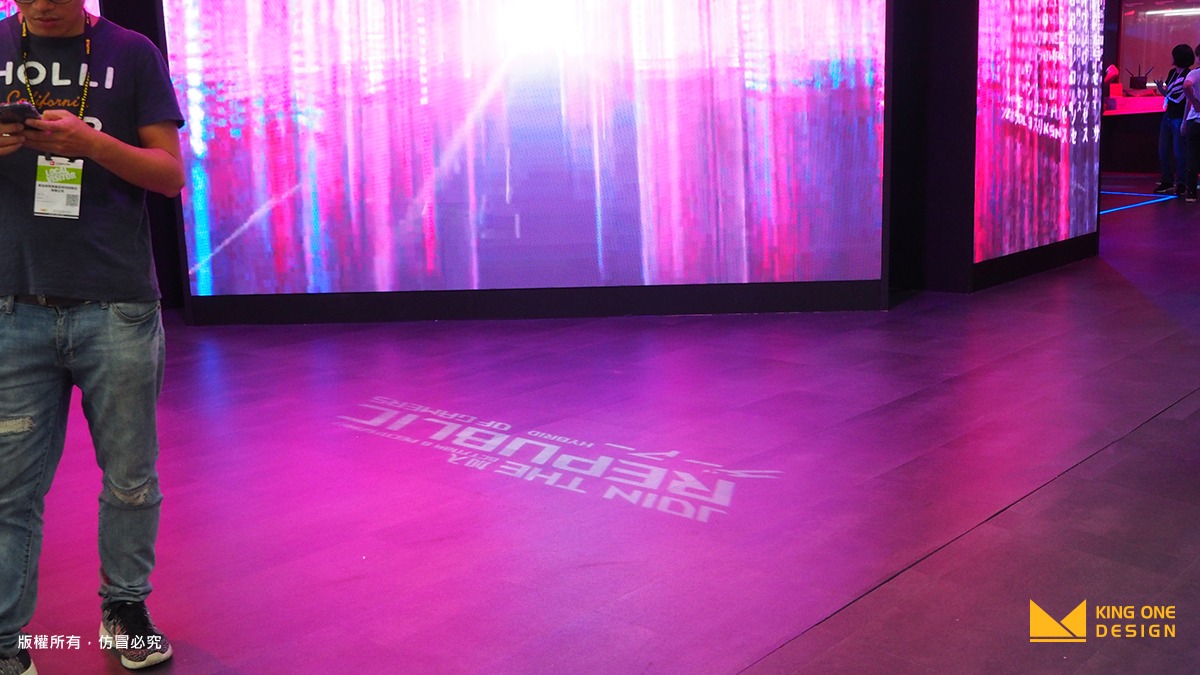 "Chasing all the glittering things? Because everyone has an inner Icarus!"
Humans are visual creatures, chasing moving objects and focusing on the things that glitter. It's just physical reflection. Just so natural, why don't you take advantage out of it and set a special lighting combo?
Some simple ways are like, 3D LOGO, color changing LED lights, projecting show; some are rather complicated, such as, laser show and giant TV wall. These are common and easily accessible by booth design company. Trigger the inner Icarus of people and they will head to your booth.
Find A Banner That Tells The Story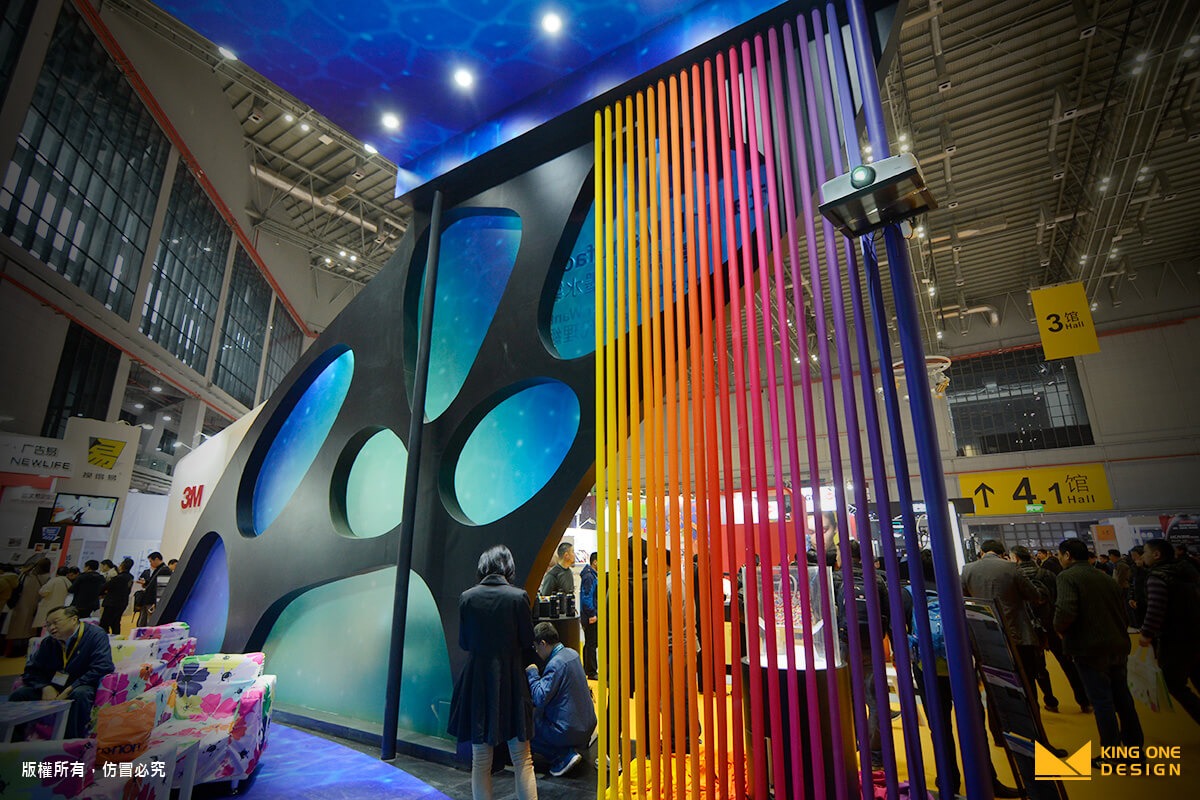 "If you only have one second to tell the brand story, I'd recommend let the BANNER do the talk!"
Every exhibition is like a great carnival. We feel dynamic with our own body, we are drawn to the booth by the lights. But what's next?
After the people are drawn to the booth, the first they would see is the banner. A good banner not only needs a good design but also need to carry a brand image because we believe the banner is the qualified choice to tell the brand's story.
Offer FREE WIFI And Chairs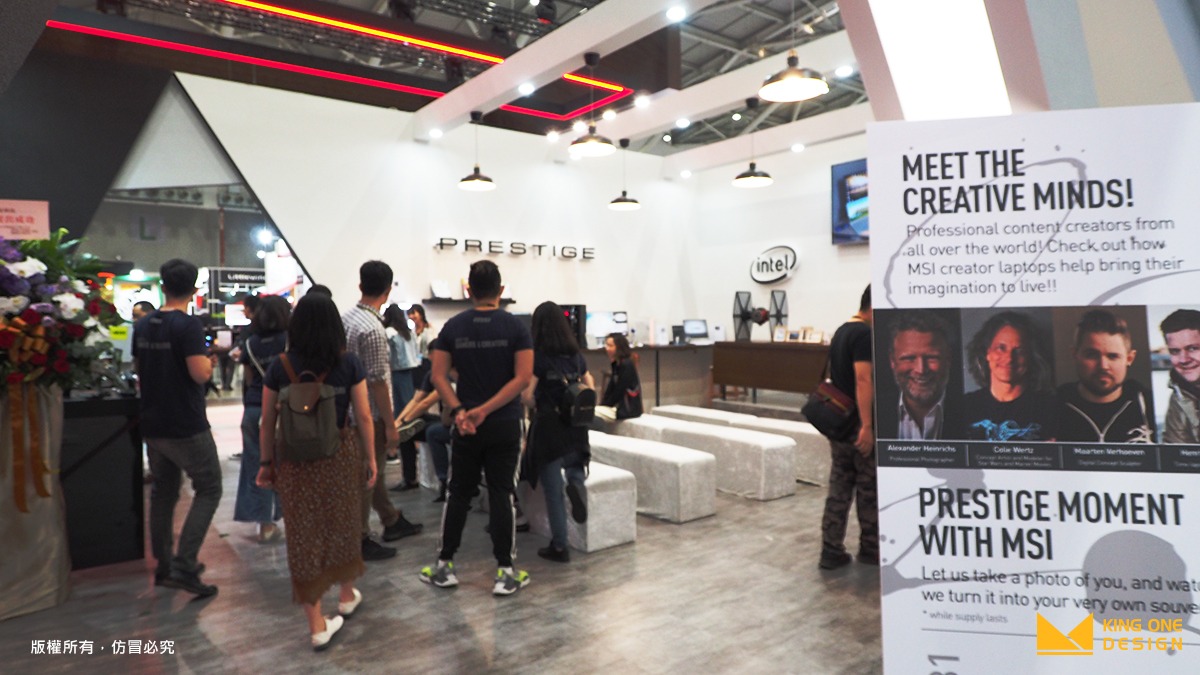 "People stay, deals stay, too."
The professional exhibition is a condensed version of the real-life business market. Exhibitors from every corner of the world stay side by side during the exhibition. Therefore, the competitiveness raises and if you are not able to keep the people in, the products are not being promoted. It will be your end game! On the other hand, the longer your visitors stay, the more possibilities will come to you.
Here are two helpful methods: FREE WIFI access and RESTING AREA. To begin with, international visitors are consist of decision makers, higher executives, international sales; they could not live without smartphone and internet because they need to stay in contact with the clients via email. Thus, if your booth has free access to wifi, then I guess they would have come anyway. Next, even though Nangkang Exhibition Hall is relatively small to other major venues in Las Vegas or Hannover, it still takes you 3 to 4 hours to go through the whole booths. It's really tiring! This time in COMPUTEX2019, many people sit right on the chairs in the gaming chair booth. What's coming next? The sales seized the chance and introduce their products to them.
Give Out Promotional Products
"89% of the people still remember the company after 24 months."
According to the marketing study from Inkwell, 89% of the people still remember the company after 24 months. It shows the invisible way to increase brand loyalty.
Other than that, brand exposure is extremely important. By handing out these promotional products, the brand exposure still goes on even after the exhibition is over. The same study from Inkwell shows that 8 out of 10 people own 1 – 10 different promotional products and use them on a daily basis. The after-exposure will keep going on a really long period of time.
In short, every brand is unique in its own way. Rather spending a lot on fancy showing off, why not cost down and tell a brand's story with the reasonable expense to really touch customer's heart. Hopefully, these five creative ways could help you drive more traffic to the booth.