CES – TTA Taiwan Pavilion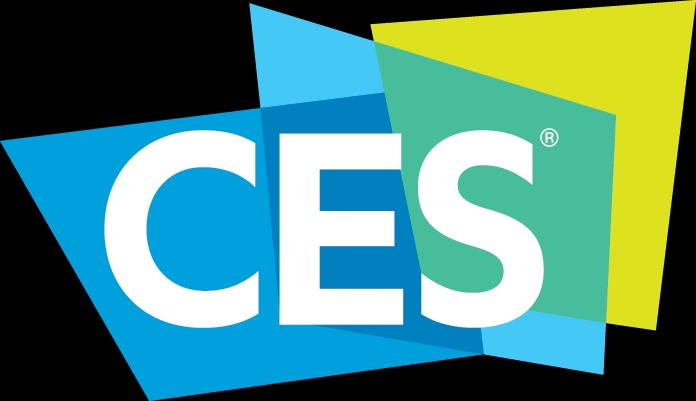 CES 2019 was held during 1/8-1/11 in Las Vegas, USA. This year, CES attracted more than 4000 exhibitors to demonstrate the latest technology and innovative products. It has become one of the leading tech exhibitions of the world. The organizer, American Consumer Technology Association (CTA) said the focus of the year was 5G, AIot, and AR/VR technology, and the new exhibition hall – Eureka Park.
Eureka Park is the area specially designed for startup enterprises, attracting more than 1200 startup teams from over 40 countries. They came together with other teams from the same country and showed their products in national pavilions.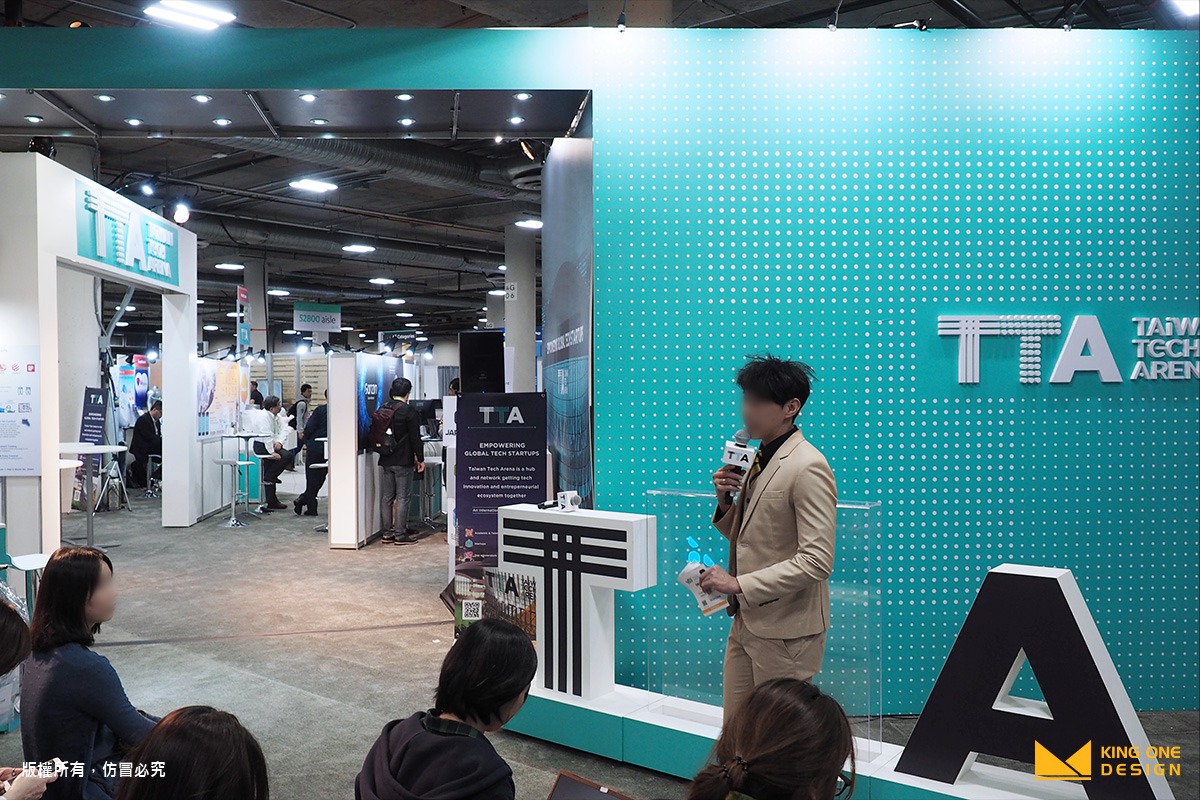 Taiwan Tech Arena (TTA)
Taiwan Innovation and Entrepreneurship Center (TIEC) recruited 44 start teams to build Taiwan Tech Arena (TTA), Taiwan pavilion, heading to CES 2019. In Eureka Park, TTA, along with 44 teams, welcomed all the attendees from all over the world. 8 of TTA team won the Innovation Award, showing the powerful innovative ideas of Taiwan to the interested investors!
Every team had an ace up their sleeve, yet innovation and creativity are not enough for winning the Innovation Award! They had to turn those brilliant ideas into reality, including business acumen and profit model, to win international and domestic investors.
OMNiEYES is an extraordinary case. Their product is a movable camera. With AI technology, the complicated big data could be analyzed rapidly, hence providing the drivers better prediction of road condition. This OMNiEYES first CES. Starting as an R&D team led by NTNU professors, now they have achieved the goal of making dreams into reality. The co-founder of OMNiEYES said, "Being a professor and being an entrepreneur are totally different, but along with the process, we are getting closer to the need of the industry." After receiving the Innovation Award, they got more confident and said, "More than R&D, we are very excited that our business acumen and profit model have been approved by the investors!"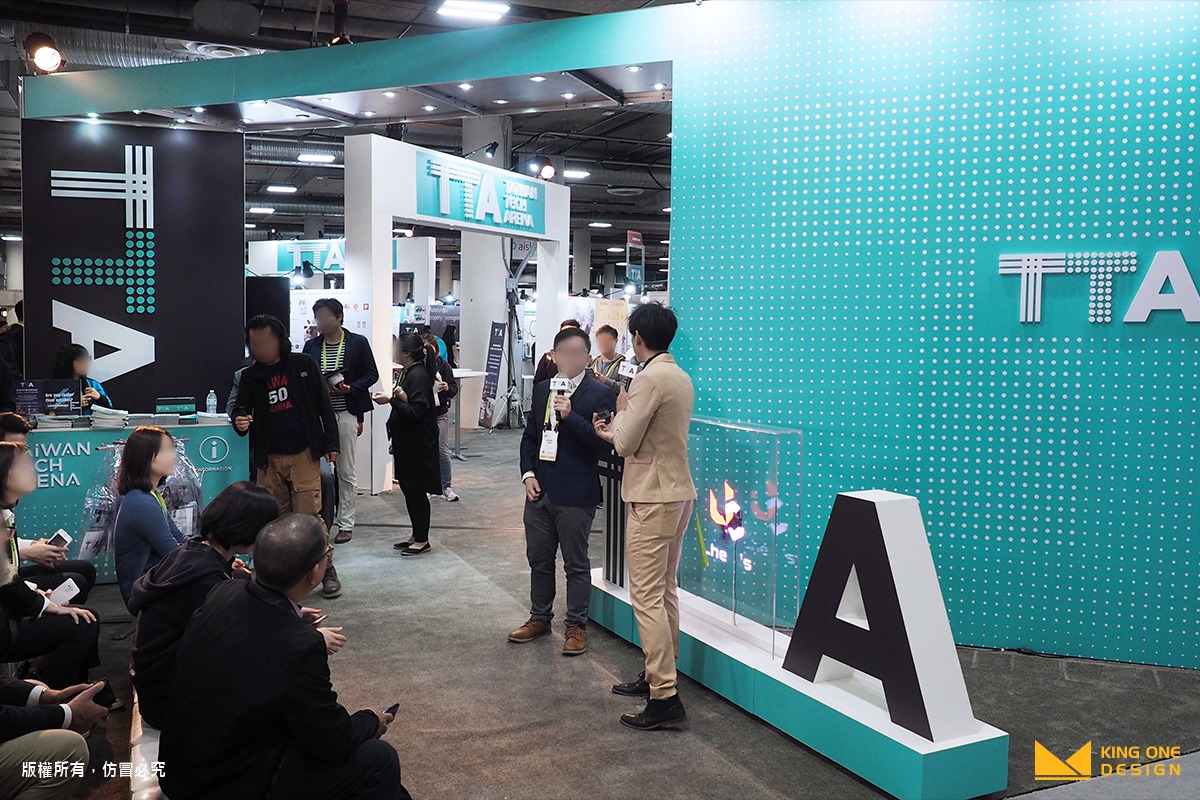 Design Concept
This year, King One Design is much honored to be partnered again with TIEC to build TTA. The theme was "Summer Fun Fair." We selected green lake as the main color tone which was corresponded to the logo; inspired from the logo as well, the dots net on the front wall reinforced the image of high technology. Printed on the inside of the arches, which served as the function of fascia, the iron black impressed the audience with its contrast to the green lake wall.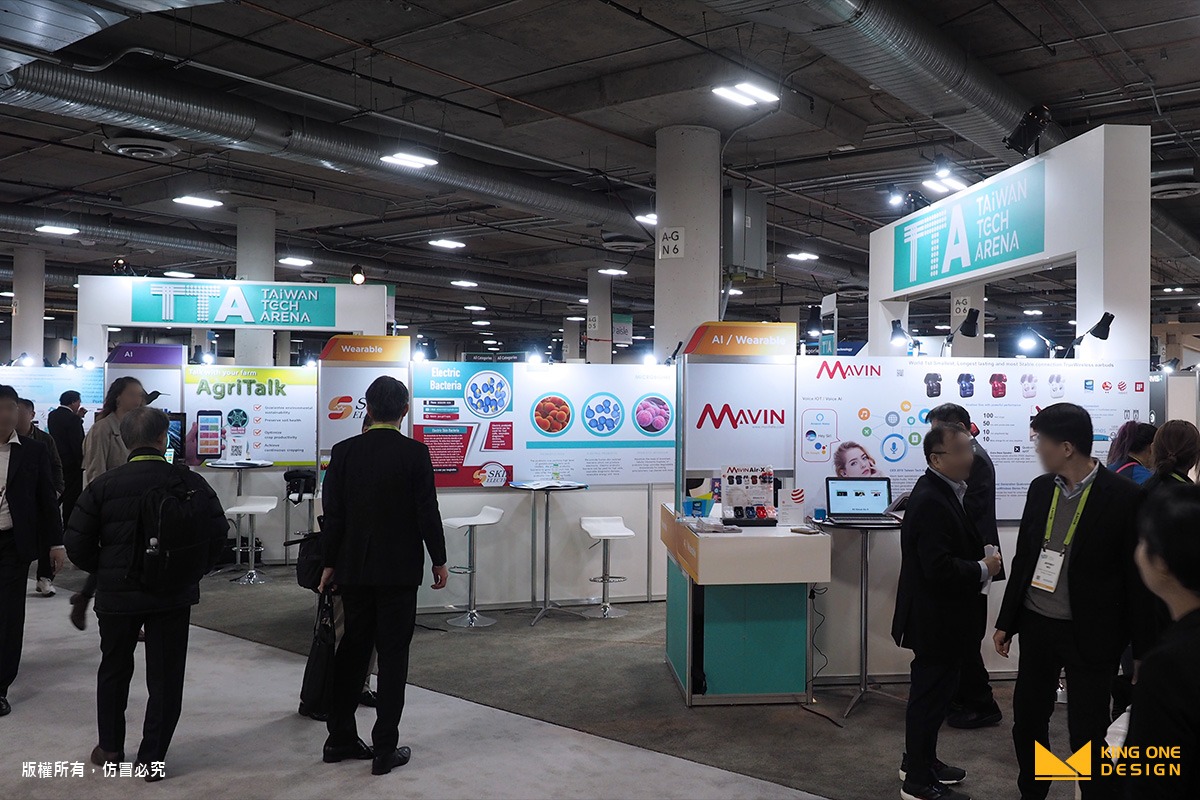 Structure Design
Let's talk about the interesting structural design. Composed of a big arch and 3D Logo, the front fascia welcomed the attendees with greatness. The arch stood as a warm embrace, like an open door to the Entrepreneur wonderland. Inside of the land were 44 booths. Standing side by side, the fish-boned arrangement quite caught the attention, standing out of the other pavilions. This arrangement also made the flow more flexible, leaving a more innovative and energetic atmosphere!