Let's Get HIGH! – Six-Meter High Booth And Second floor design
2018. July. 11
533
King One Design Senior Editor
Let's get high!
A booth you will never miss out!
We have talked about the flooring design before, now let's get high and see the booths above height.
The annual COMPUTEX is one of the most famous exhibition in Taipei. With over 1500 exhibitors from more than 30 countries, every exhibitor tried for the chance to shine. Fancy decoration, high-tech design have become the basic element in the exhibition booth/stand. However, here are the examples from KingOne Design that reached the new high level! Like, literally – New High Level!
New High Level – Six-meter High Booth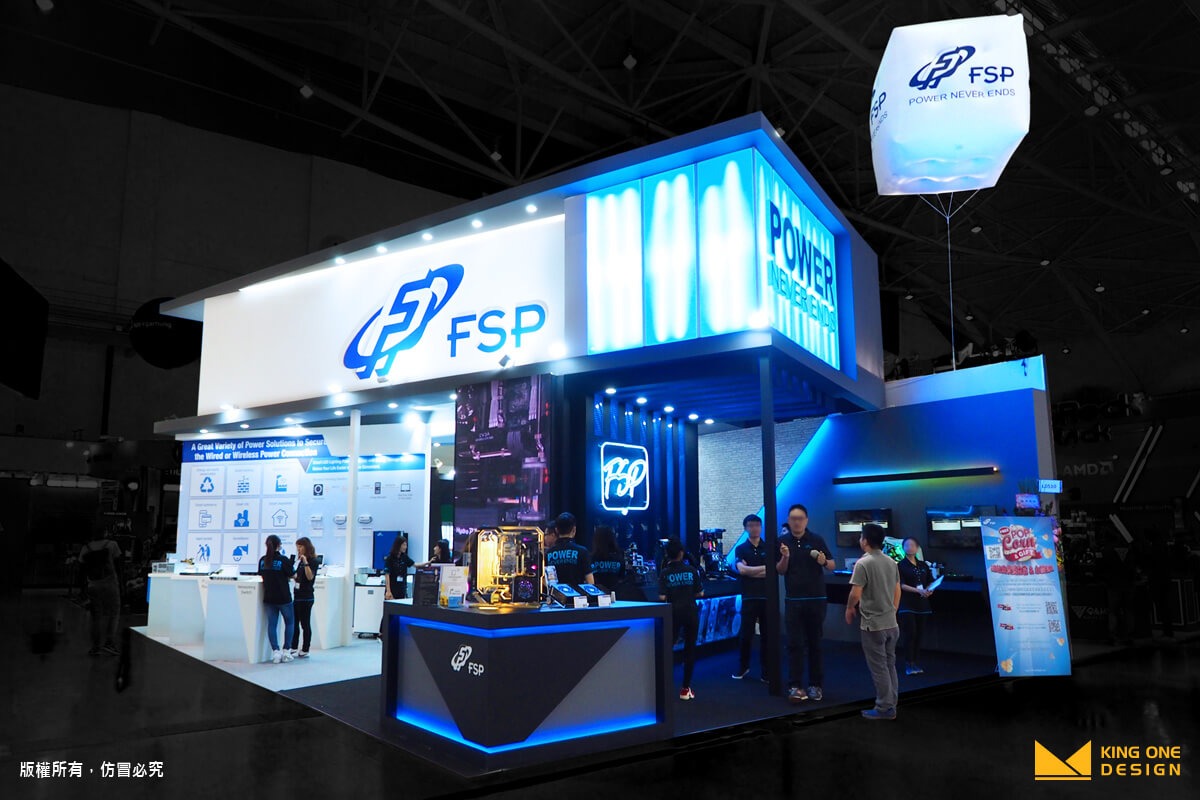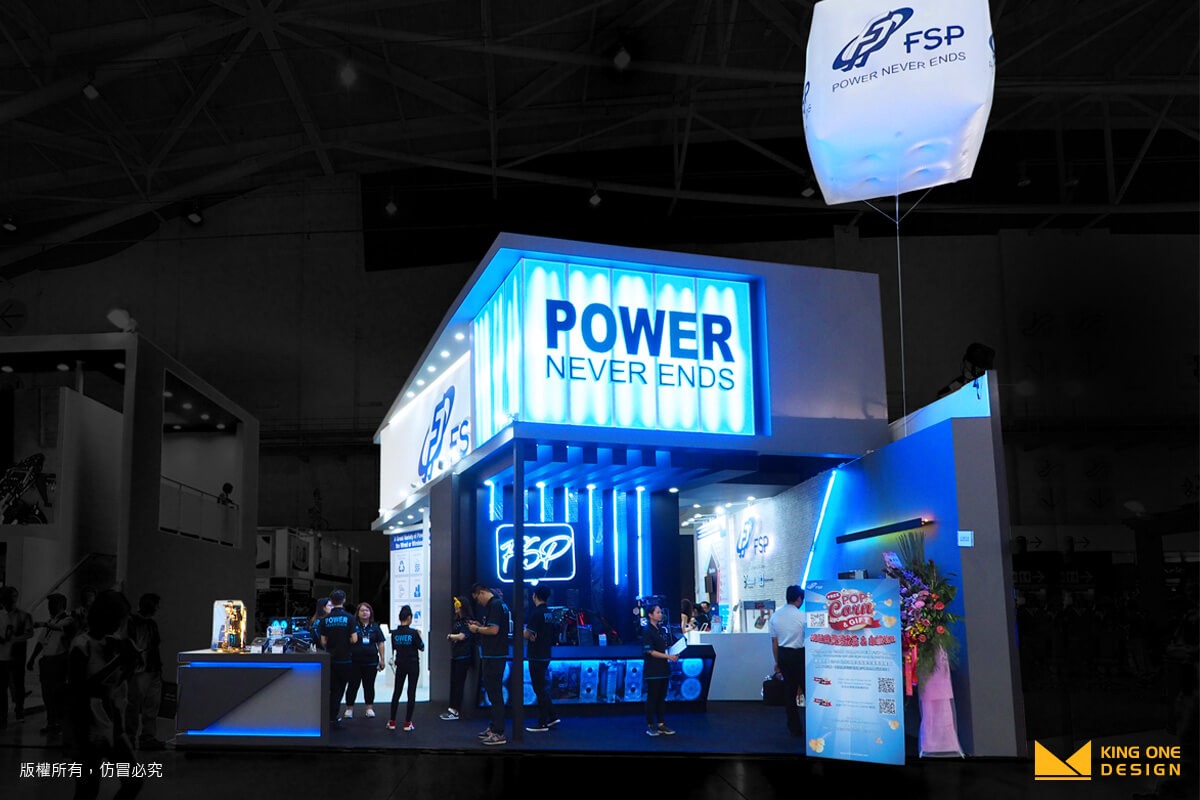 This is a six-meter high booth from FSP. Different from other normal booth, FSP decided to build a huge banner of two-layer structure, decked with special halo lighting, leaving the attendees no choice but raise their head to see it.
Twice The Height, Twice The View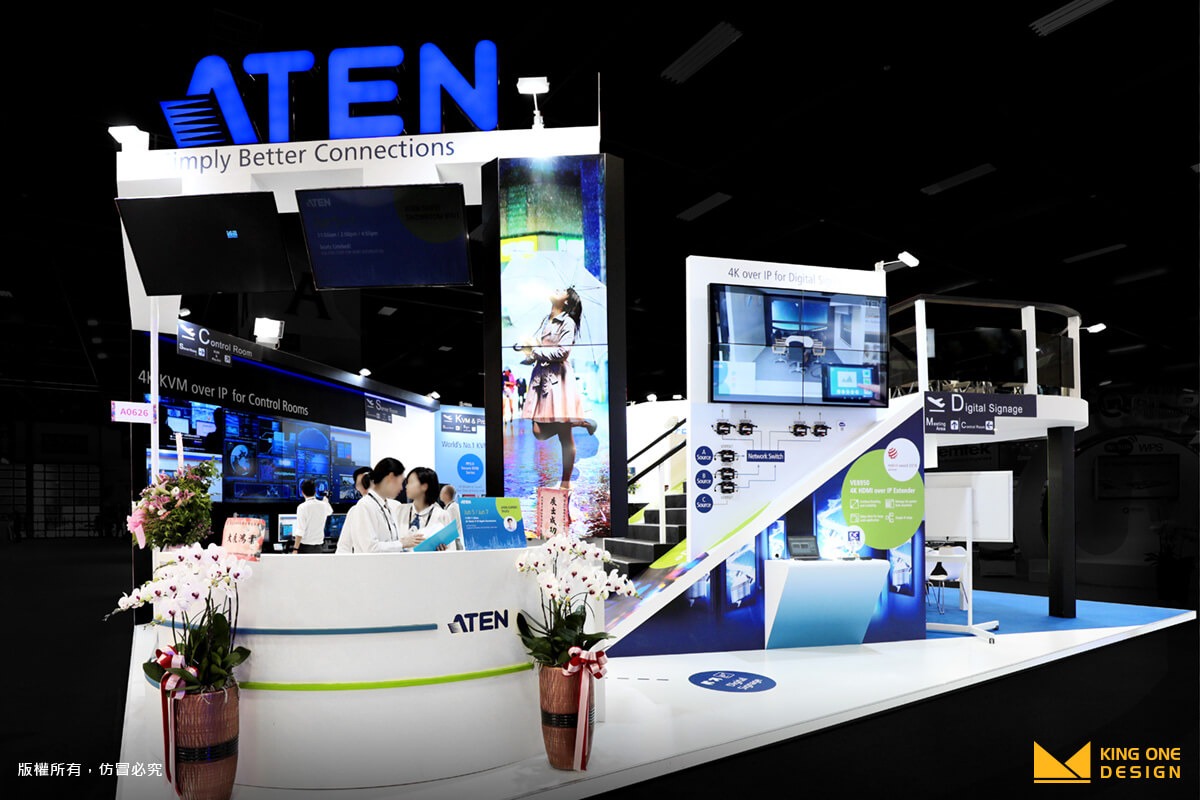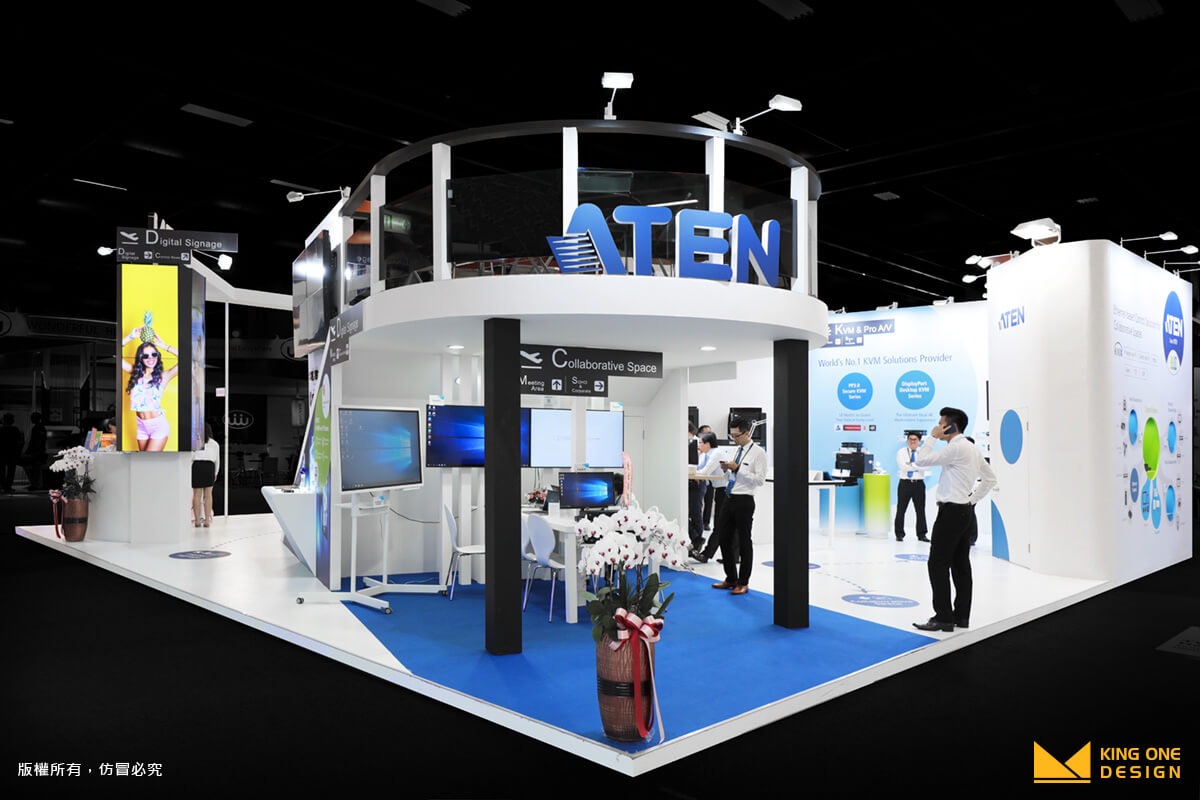 Let's move our focus to ATEN's booth. Every year, ATEN is one of the kind that never fails our expectations, and this year they brought second floor into the booth. The second-floor was situated in the middle, increasing the the overall energy; meanwhile, you get to see there is a TV pillar, displaying slide shows. What an eye-catcher!