Industry
Outdoor (Bike / Outdoor Sporting)
iFarbiX x King One Design
ISPO has been in the leading pioneer in sports exhibition industry for over 40 years. It not only provides a platform for global enterprises but also bring experts together. With our client iFabriX, King One Design has been attending ISPO 3 years in a row since 2018 and present better and better booth design over the years.
Booth Design - King One Design x iFarbiX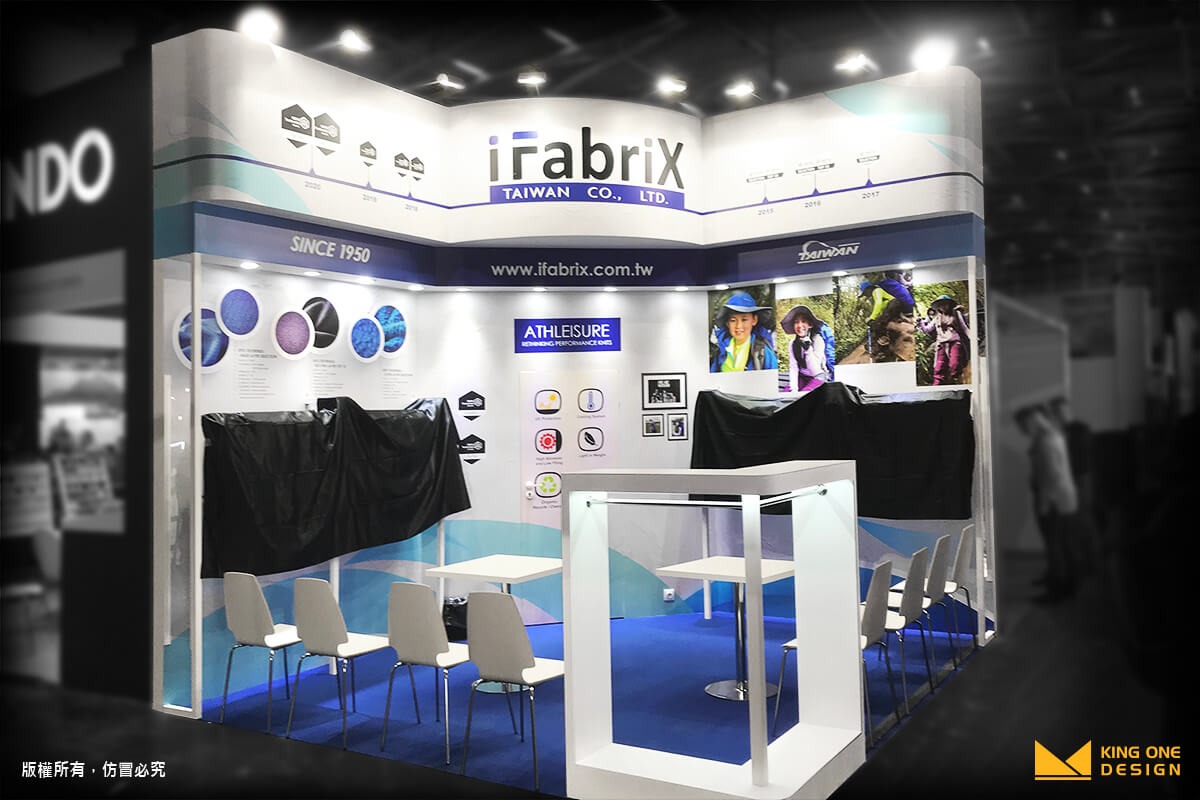 Around the globe, you basically could not escape from the wave of technology and digitization. It reflects directly on the innovation of the products, as for us, it is our duty to convey this change through booth design.
The representation of the technology and digitization can be spoken by the color. The wise use of colors creates the most powerful ripple effect to visitor's mind. The Pantone color of 2020, Classic Blue, is the best match, with which you will find the anchor effect that shows the stability as a strong foundation. On top of that, the structural design can go brighter but still remain the sense of tech.
(Further study: Recreate the NEW CLASSIC - Pantone Color "Classic Blue" in Exhibition Design )