Industry
Machine Tools (Automation / equipment)
Huawin&Martinsu x King One Design
This booth belongs to a corner booth on both sides. It is interesting to hide two brands in a small booth.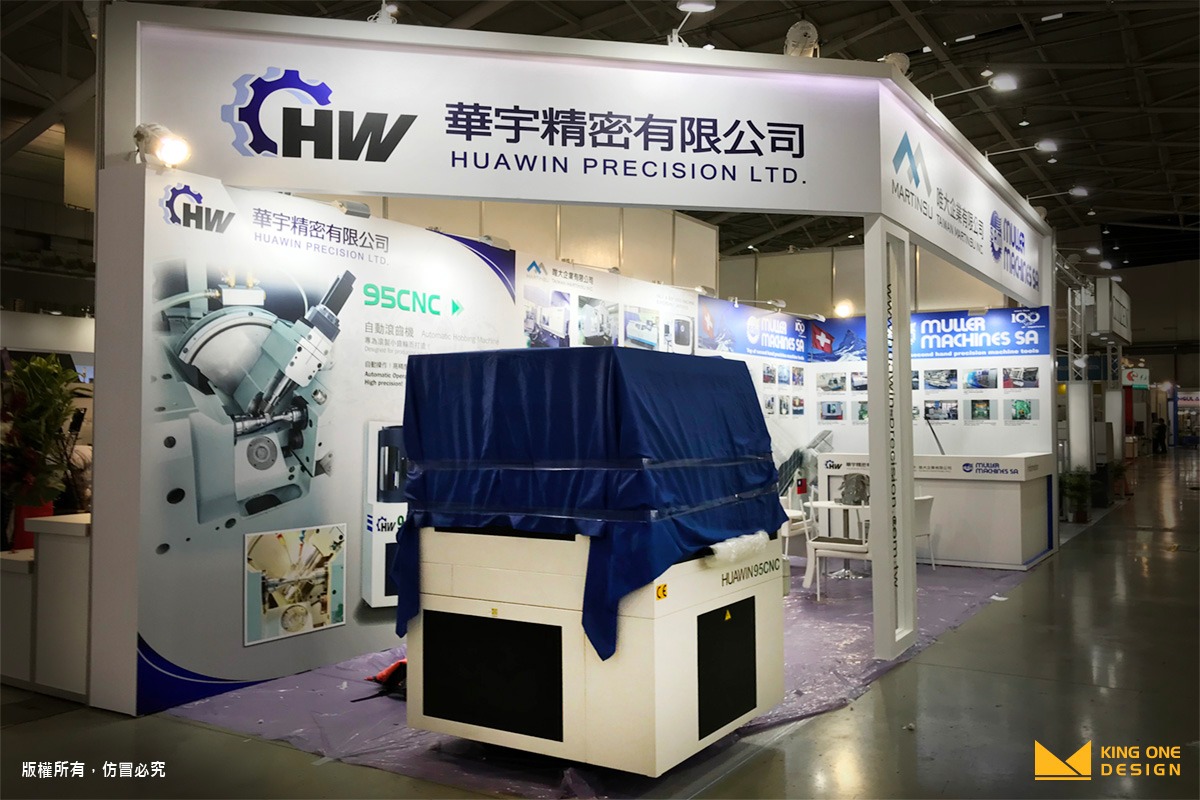 We have a corner stand here. Interestingly, you get to see two brands in this small stand. A comprehensive design should be able to highlight the strength of both brands yet kept in the same style.
This time we went for simplicity. White as the foundation, with a wide surface of printing posters, the booth was really well-presented. The visitors could view the big graphic of two brands at one glance.