Exhibition
Taiwan Pets Show
nu4PET x Kingone Design
KingOne Design is an international exhibition stand/booth design company, offering diversity of custom-made service.
Build Your Brand - Task
Build Your Space - Solution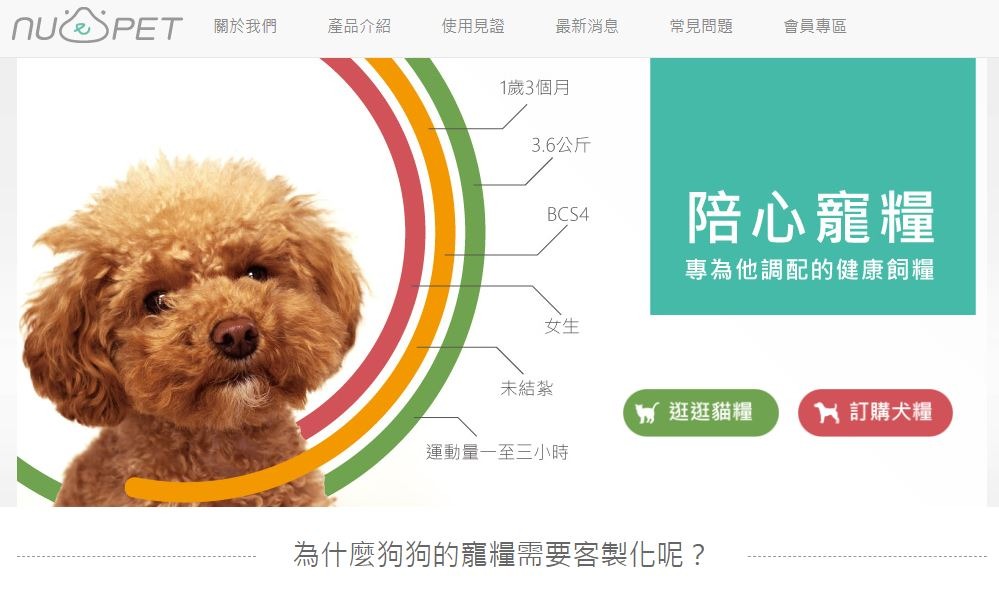 (nu4PET Official Website)
Concept and Color Tone
u4PET is a new brand focusing on custom-made pet food. With its vibrant and innovative image that we can see from the official website, there is no better way not to implant it into the stand design. This time, we, KingOne Design, used three-color index for pet's evaluation as the key vision of the stand, from the fascia to corner showcases on the back, to show the consistent style.
Using white as the foundation color tone, plus wood texture, we created the cozy and homey atmosphere for the stand. Among all the other fancy stands in Taipei Pets Fair, nu4PET stood out with fresh and homey image; meanwhile, we still showed the image of healthy and exquisite pet food to leave the attendees deep impression.