Industry
Outdoor (Bike / Outdoor Sporting)
iRC x King One Design
With more than 90-year history, iRC, the leading Japanese tire manufacturer, was established in 1926. Since 1959, they expanded to the globe and established factories and offices all over the world. Nowadays, iRC has become the world-famous tire manufacturer. Besides the dedication to the quality, iRC always and seriously cares about how we can provide the best products and services to our clients for Customer Satisfaction Guarantee.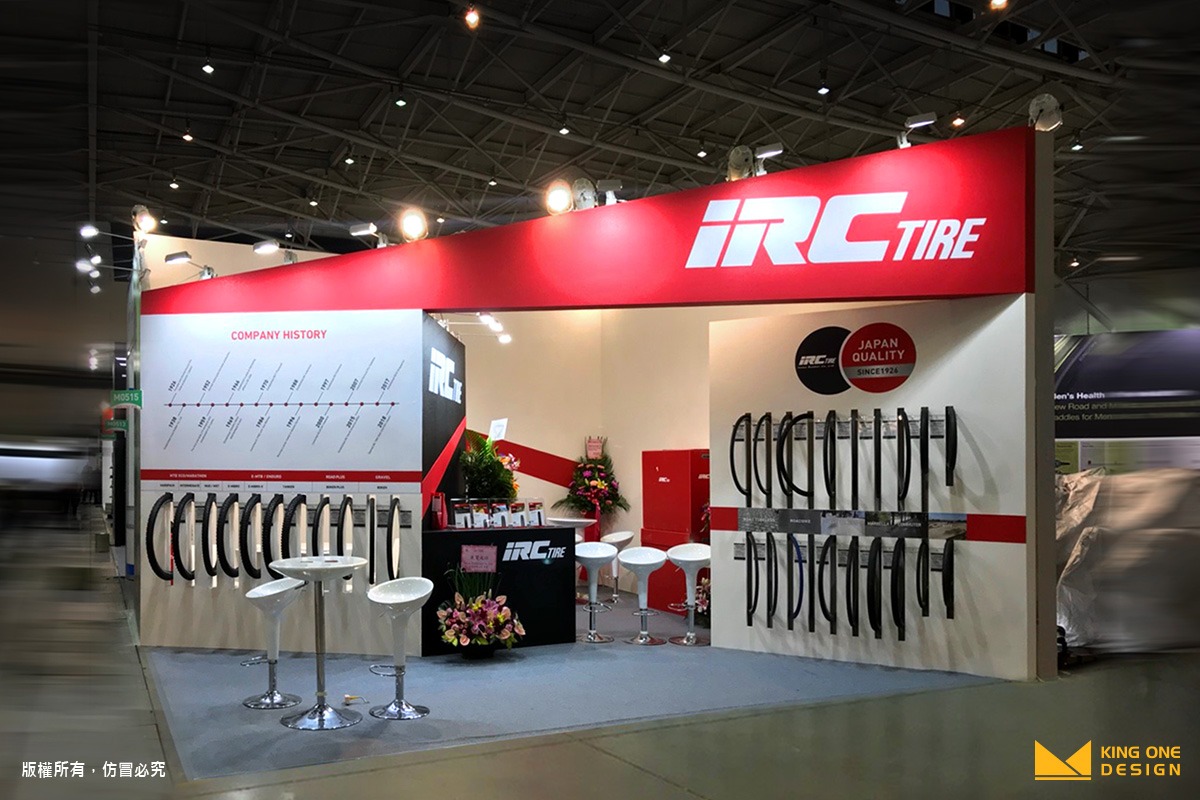 The design is all about the sense of speed and sharpness. The main color, same as brand's color, is red. Representing the speed, red went really well with the triangle banner. The back panels cut by the sharp lines, plus the 4-meter tall image wall was another eye-catching highlight of the booth design as well.
The space of was cleverly divided by the sharp lines, shaping up a triangle area in the front of the booth. With this design, the tires displaying on the surrounding are easily noticed by the attendees. On the back of the well-designed panels hid the meeting area for further business talks.