Deli Tire x King One Design
Deli Tire, founded in North Sumatera of Indonesian archipelagoes, now renamed as PT. INDUSTRI KARET DELI. With the long history of the rubber industry, Indonesia was one of the biggest exporting countries in the global natural rubber industry. The rich natural resource allowed PT. INDSUTRI KARET DELI started the rubber flip flops/sandals business with good pace. In 1970, they turned the focus on all types of tire production, covering from bike to moto tires, and the industrial/ agricultural, truck/bus tires. Over 50-year dedication and experience, PT. INDUSTRI KARET DELI has gained respect from the clients over 50 countries spread in 5 continents of the globe.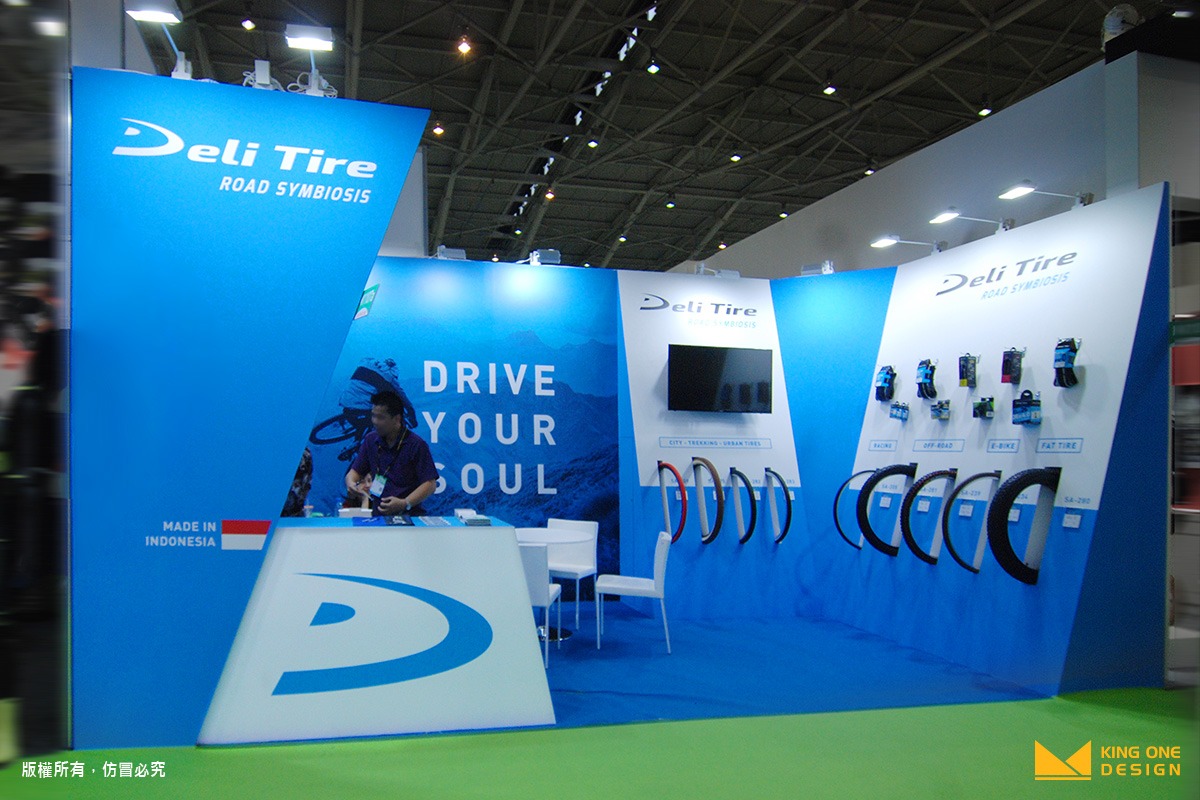 "Avant-garde" is the most suitable description of Deli's booth design. Different from the traditional image of tire manufacturers, always looking for speed and power, Deli thinks out of the box and, together with King One Design, builds a unique booth. Irregular cutting of geometric block-shaped three-dimensional back panels is definitely the high light of the design. It not only stands out of other ordinary booths in terms of structural design but also reduces the use of the platform, leaving more space for meeting areas. Yet where do the products go? The tires are attached on to the well-designed panels. Such a brilliant design!