Industry
Technology (Electronics / Communication / System)
Exhibition
Smart City Summit & Expo 2019
Far EasTone x King One Design
Far Eastone promoted three core technology powered by 5G, Big Data, AI, and IoT. Stick to with the same concept, we built a brand new theme pavilion, exhibiting "Smart City" and "Smart Enterprise" areas.
Welcome the Era of 5G!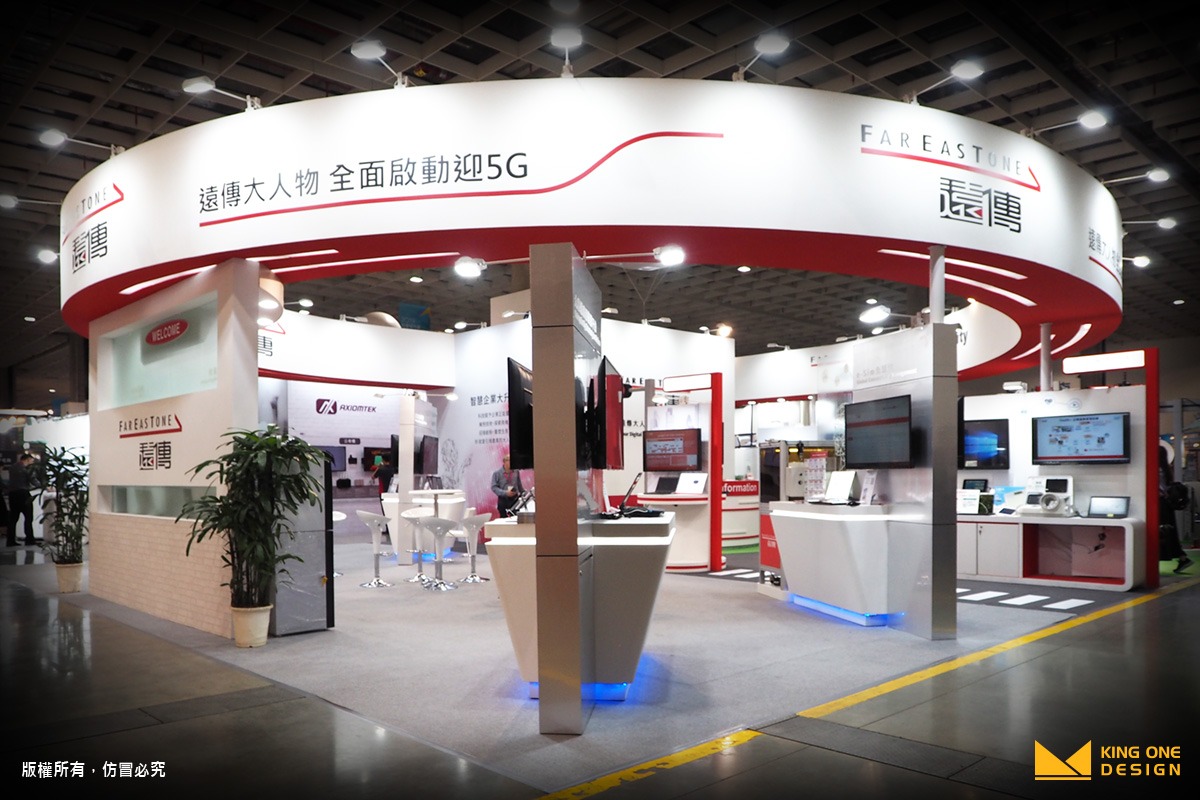 Smart City, Great Vision
The situational Smart City area has a lot of cute details we can lay our eye on. The actual street elements were built in the booth, such as cars, crosswalk, traffic lights, etc. We made them small and fit into the booth so that the visitors could walk in between like strolling on the roads. Also, there were two-sided platforms displaying detailed info or interactive devices that introduced the application of IoT to you.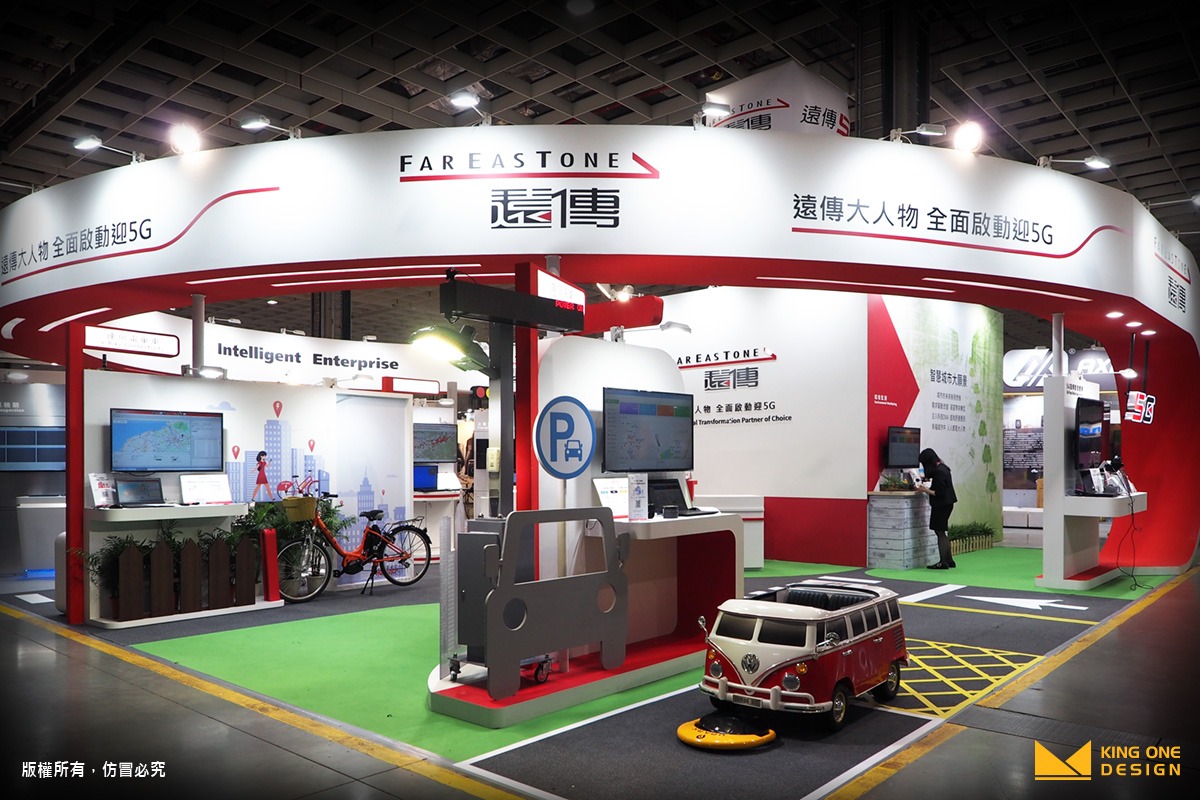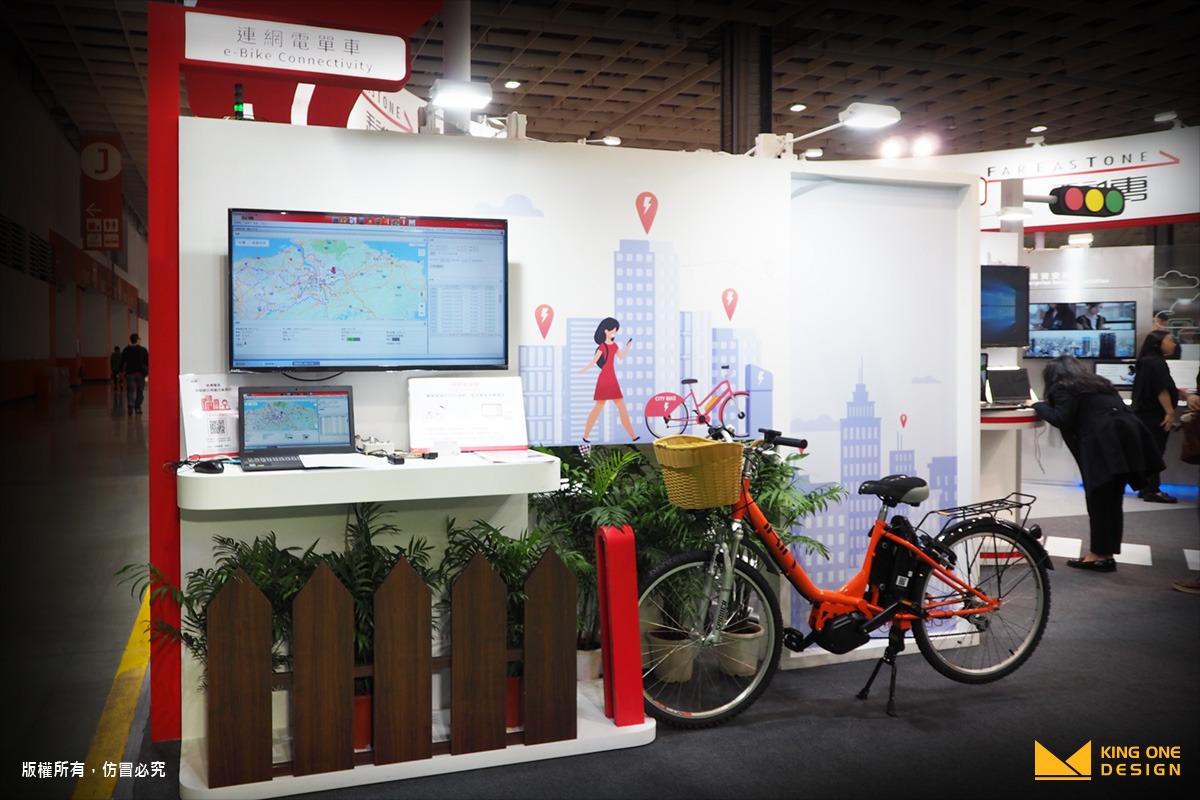 Upgrade! Smart Enterprise!
In this area, there were more machines and platforms. The smart coffee machine was the highlight of the booth because, for one thing, they did offer real coffee. For another, the whole process was just in one touch! From the payment, there were no coins involved; instead, a touch of the credit card would do the work. It's just easy and touching. Solutions to traditional retailing and service problems were presented as well. We could learn a lot of innovative ways of making enterprises "smarter" and embraced unlimited business opportunities.