Industry
Technology (Electronics / Communication / System)
GD x King One Design
Shanghai, the pearl of the Orient, has grown rapidly in the exhibition market, drawing international exhibitors, manufacturers to here. This April, King One Design, together with GD, stepped onto Shanghai and built an amazing booth in SEMICON China!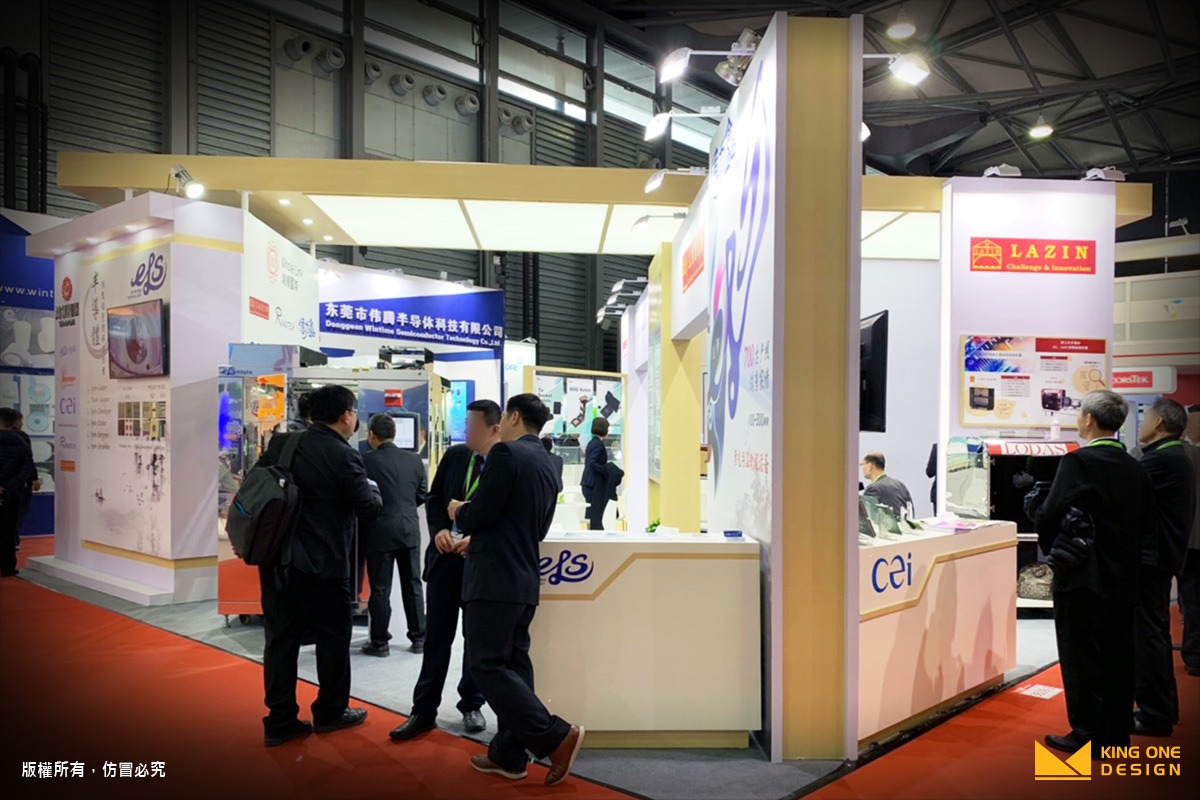 4-meter tall, wooden material, cross-shaped ceilings were the main structure of the booth. The panels successfully divided the booth into four sections for different brands. Due to this, it's very easy to distinguish which section belonged to which brands.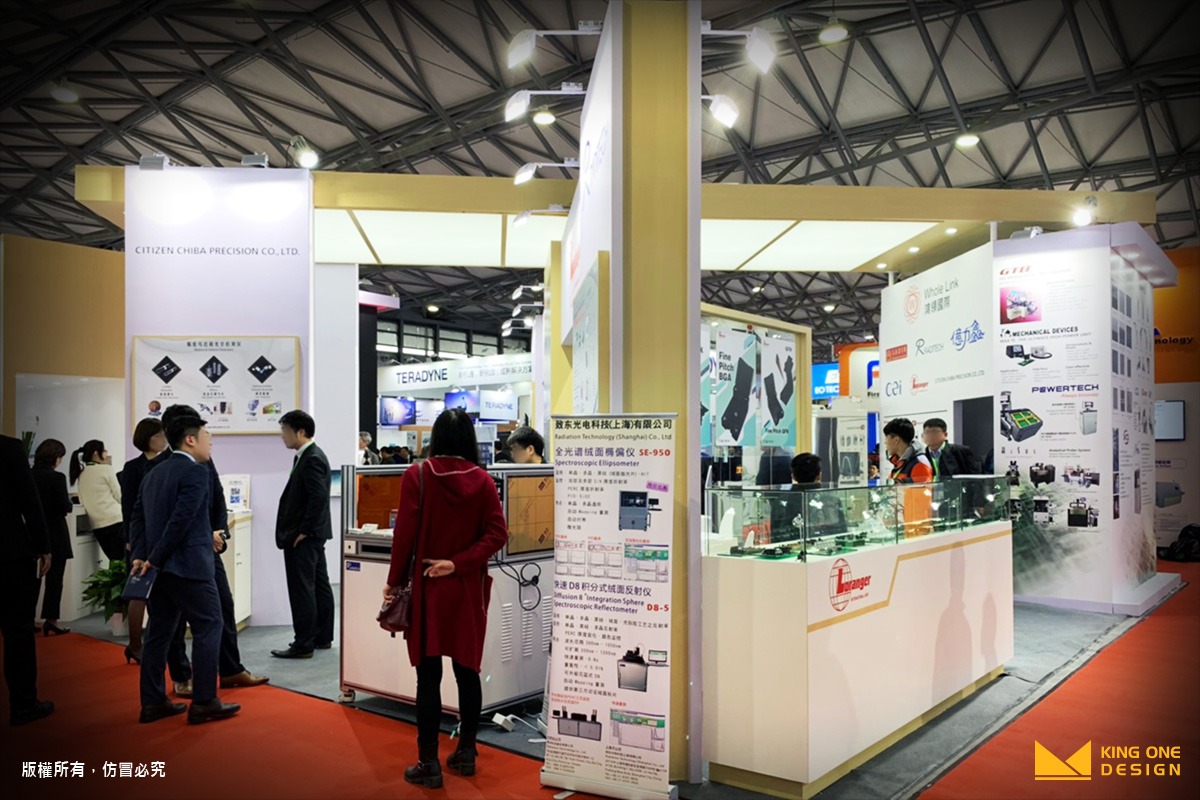 In between sections, we built arcs to increase the accessibility and visibility to the booth. The reason why we chose to keep the panel is that, for one, it could be good support for the ceilings; for another, the visual surface of light colored wooden texture got increased, being a soft spot in the dazzling posters. Just like the tree trunk supporting blooming flowers, strong and vital!