Industry
Technology (Electronics / Communication / System)
iCatch x King One Design
Founded in 2005, iCatch has thrived and become the leading brand in security industry over the last decade. This year, iCatch worked with King One Design and pulled off quite a show in Secutech 2019.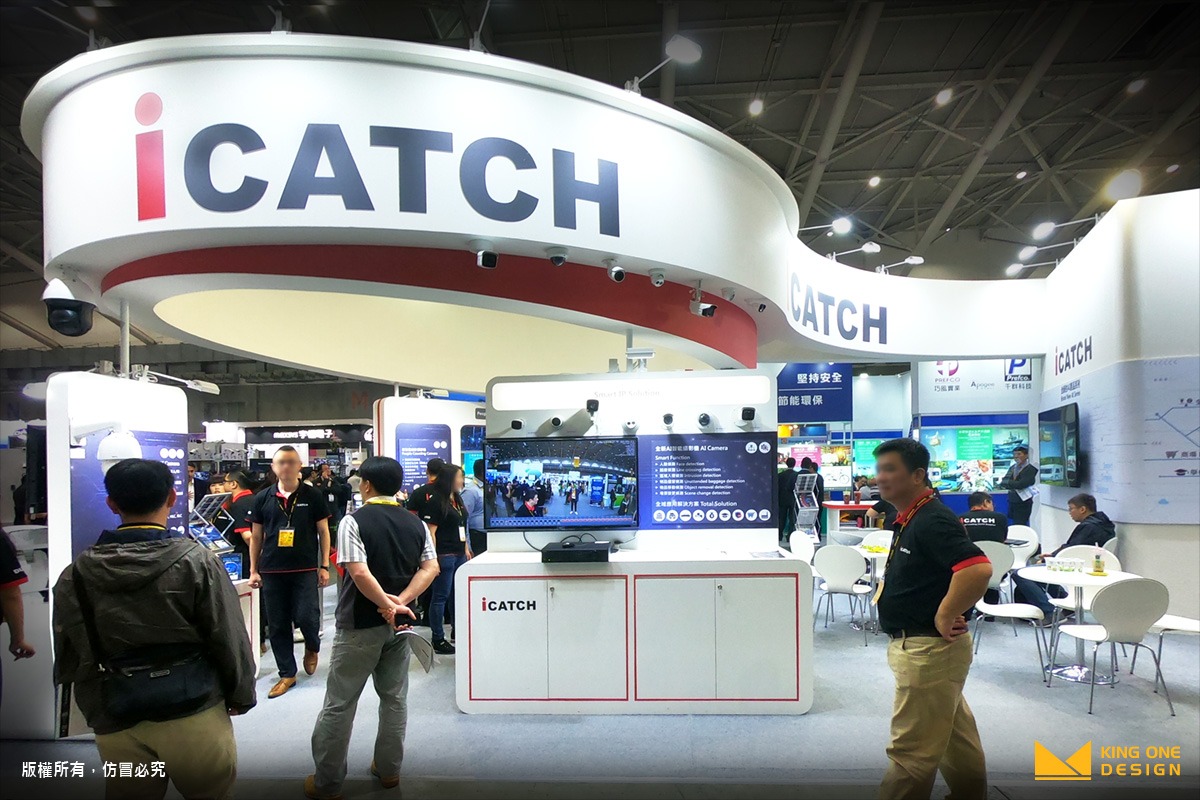 A well-design banner could be more helpful than ever! We showed the feature of iCatch by creating a rounding banner. Underneath was the main products area where you could find many double-sided showcases, optimizing space management. With the design, the visitor's sight starting with the banner and going down to the focus of the booth. The people walked in, and so were the opportunities!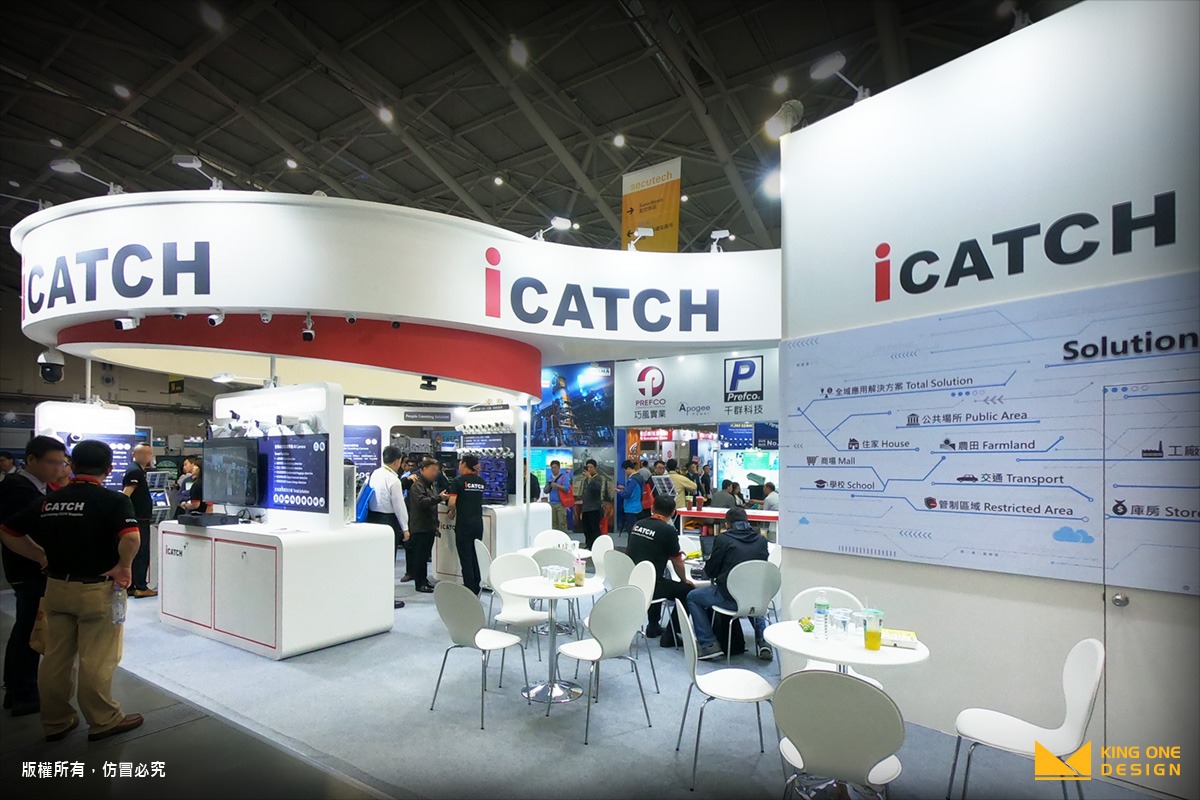 Who says the showcase area could only be on the ground? With iCatch, we attached the surveillance camera onto the rounding banner, transforming the banner into another platform to showcase the products. Up there you could never miss the eye-catching banner, and the camera would catch you as well.