Client
Taiwan Machinery Industry Association
Industry
Government and Associations
Exhibition
METALLOOBRABOTKA
Taiwan Pavilion
Flying to Moscow, the most populated city of Europe, King One Design built the Taiwan Pavilion for TAMI in METALLOOBRABOTKA.
Unique Material Brings Out the Unique Texture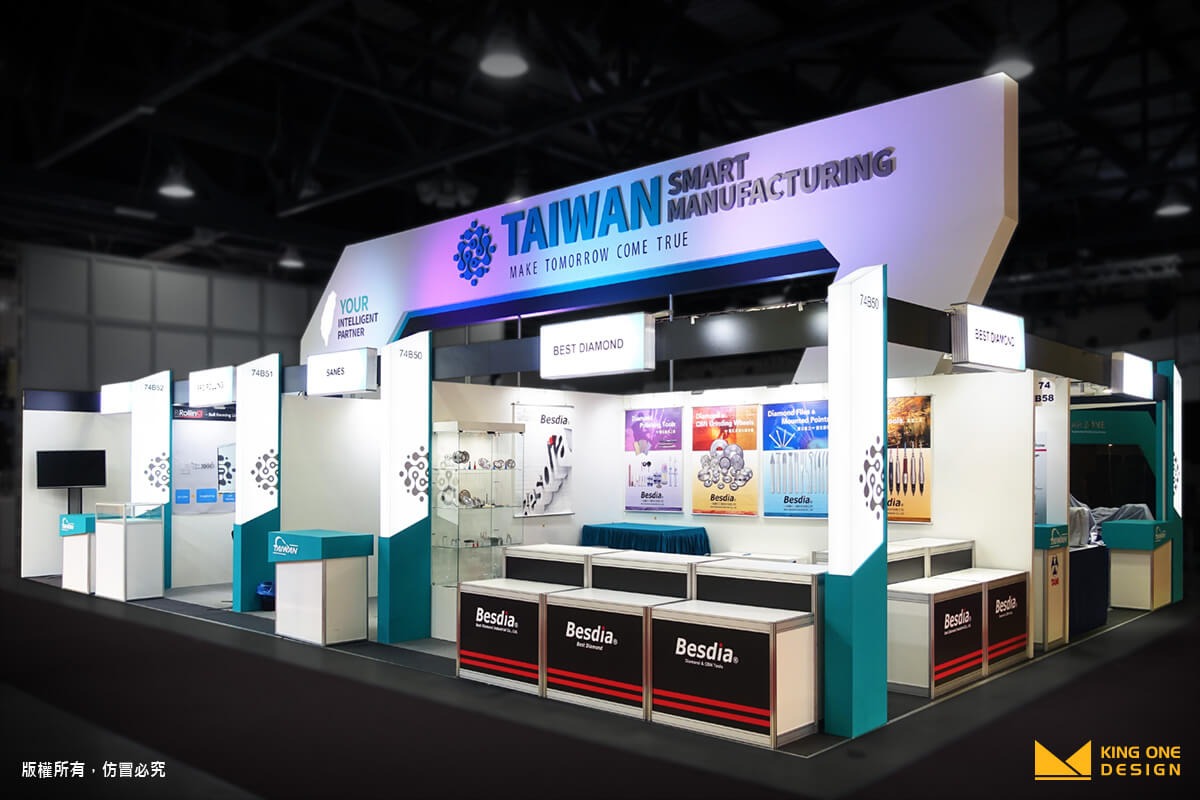 The pavilion is the representative of one country in the exhibition, so the organization would give a quite big space. However, the bigger the space is, the more the decoration costs. With the limited budget and the system, pavilions sometimes would lose the chance to shine in comparison to the flashy exhibition booths on the surroundings.
Playing with different materials, our designer chose wood to make 8 pillars for the separation sign for each booth. What's more, the lightbox was built in the pillar as well; the natural elements and the modern materials collided together, creating a perfect symphony.
Lighting Skills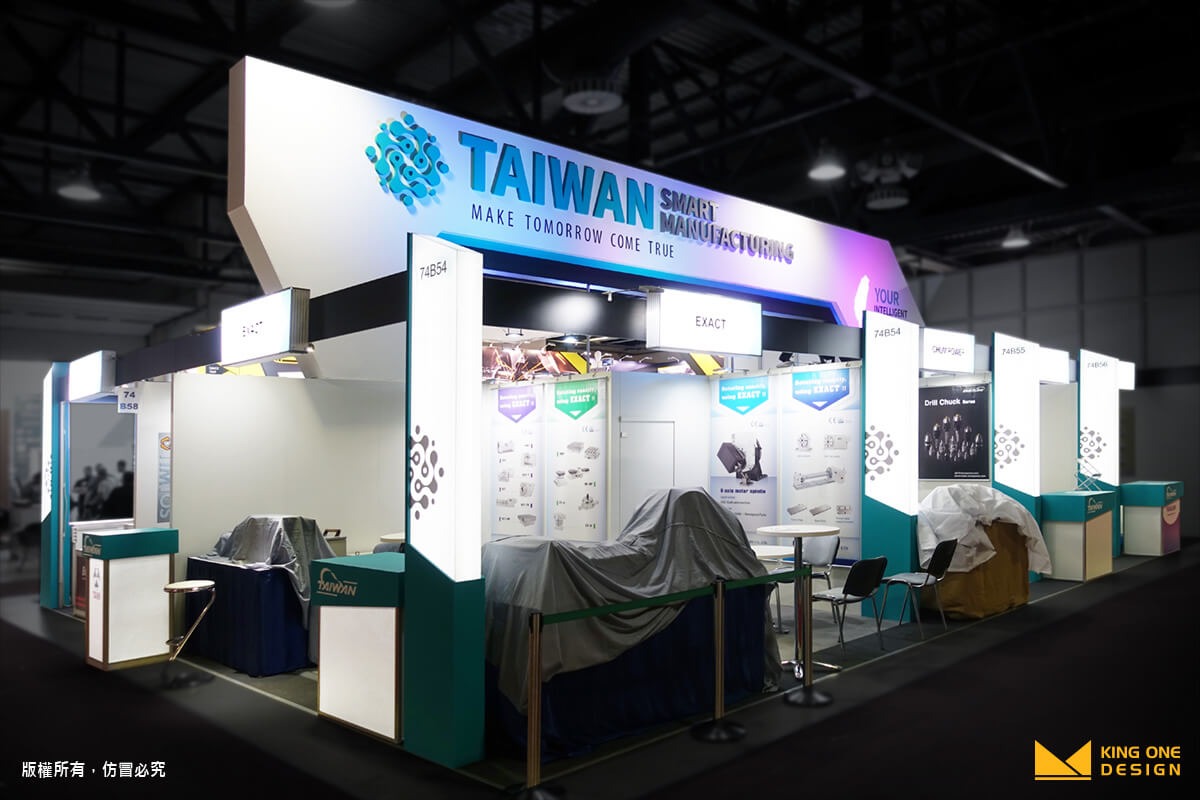 The banner is one of the most eye-catching elements. We put efforts on the 3D cutting letters and lighting to bring out the quality. Let's start with lighting. The indirect lighting was chosen to create a backlit effect on the letters, which offered the exact amount of light just enough for the booth. Different from other lighting direction, it created the oblique upward shadow to the 3D letters.
3D Logo 101