Industry
Hardware / Building Materials
King One Design x Moldex3D
The world leading plastic /rubber industry exhibition – K Show 2019 was held in Düsseldorf, Germany. King One Design, together with Moldex3D, built a neat and clean booth design that fits the brand's image, showing the daring and innovative spirit of Moldex3D.
【Exhibition Design】King One Design x Moldex3D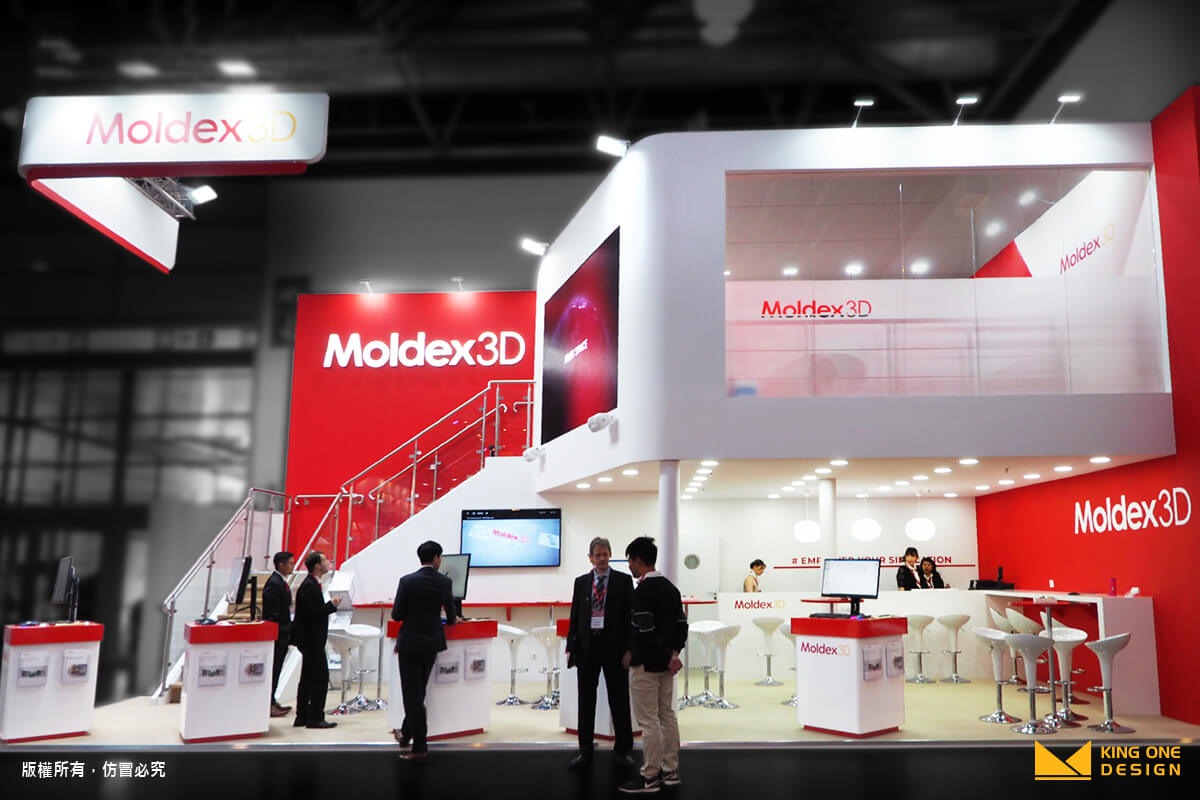 Less Is More. Leaving Space for Breath.
This time, we wanted to carry out the daring and innovative spirit of Moldex3D through our exhibition design. With the clean and neat structural design and technological elements, the booth was well-presented, attracting more traffic.
Leaving space is one of the most important elements in visual design. Since the main products were solutions, we can reduced plenty of redundant showcase platforms for the actual products, leaving more space, wisely, for a breath. Taking advantage of this, the visual focus was highlighted on the hanging sign and the second-floor structure.