Client
Institute of Nuclear Energy Research, AEC
Industry
Government and Associations
King One Design x Institute of Nuclear Energy Research, AEC
This digital interactive design and the Nuclear Energy Institute jointly created the game "Little Dispatcher", which is entertaining and family-friendly. Both adults and children can easily integrate into the game world through the screen with a sense of technology and a sense of liveliness; we also use 3D-like realistic perspective effects to improve the refinement of the game and provide users with a more comfortable visual experience
Digital Interactive Design - Little Dispatcher (electricity mobilization interactive platform)
Interface Design - A style with a sense of technology and liveliness
This digital interactive design and the Nuclear Energy Institute jointly created the game "Little Dispatcher", which is entertaining and family-friendly. Both adults and children can easily integrate into the game world through the technology-rich and lively screen; we also use 3D-like realistic perspective effects to improve the refinement of the game and provide users with a more comfortable visual experience.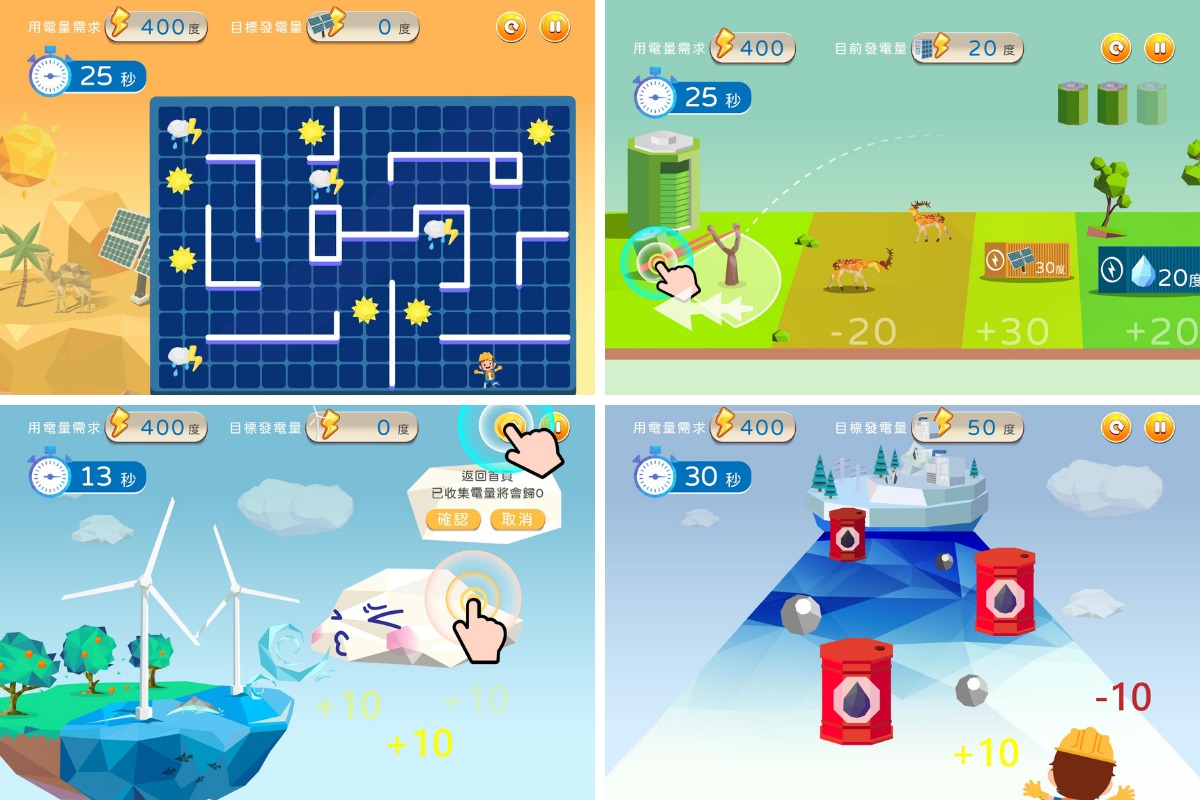 Game Design - Educational and fun, interactive experience full of children's stories
With four different power generation energy sources (wind, solar, generator, energy storage) as the basic settings of the game, through interesting and super easy-to-use guides in the process, users can understand "electricity collection, storage and power generation cost", and more understanding of the importance of electricity dispatching.
In many cooperation cases with relevant units of Taipower, Wang Yi Design led the implementation of digital projects, provided the most intuitive and intuitive interactive design, and transformed difficult and hard knowledge, such as power dispatching, microgrid, etc., into easy and easy Understand the interactive game. With lively screen design and a childlike story line, the overall interaction process is oriented towards entertaining and entertaining, and the popularization of technology is achieved!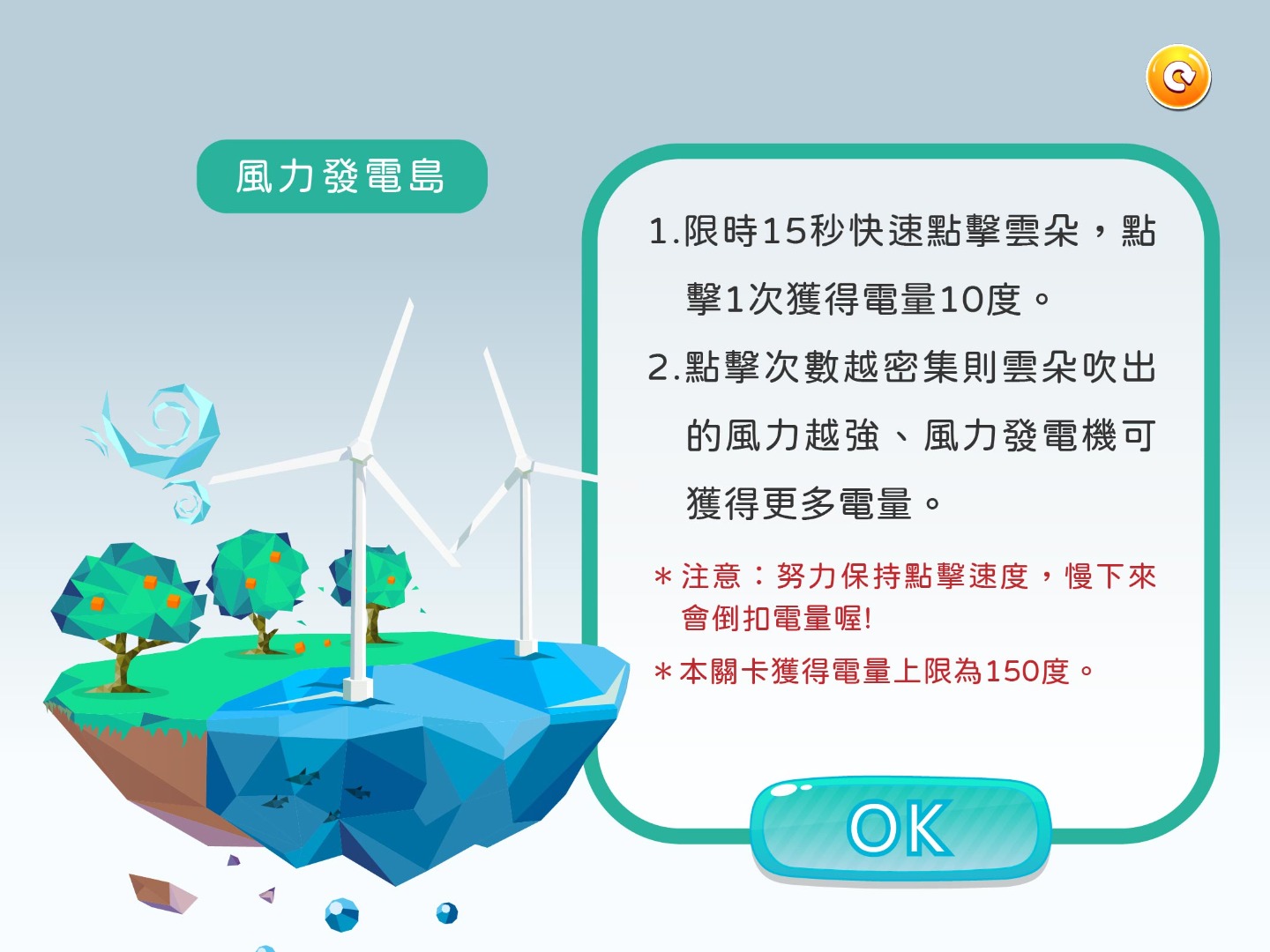 Each level is presented with "islands", bringing users a macro and interesting world of energy experience.
Digital Interaction Design - Let the "User-Centric" Experience Tell Your Brand's Story
"Digital interactive design is a more optimized presentation method, not a result to be pursued." Wang Yi Design provides "methods" to present products in a more creative, aesthetic and digital form to users. Whether it is exhibition activities, game APP, or even the interactive game of the nuclear power plant, we are not simply marketing products, but through digital transformation, re-branding, and telling more convincing stories for you!
Contact Us - Your Digital Interactive Design Partner