This time with Yuan Jin Chuang, we built a great situational booth. Unlike other common tech shows or machine tool shows, food exhibition put more emphasis on recreating the restaurant feelings.
Taiwan Fimtech has worked with King One Design again. We tracked down the same quality and ideas of design from TIMTOS, pulling off a bright and open booth in Food Taipei.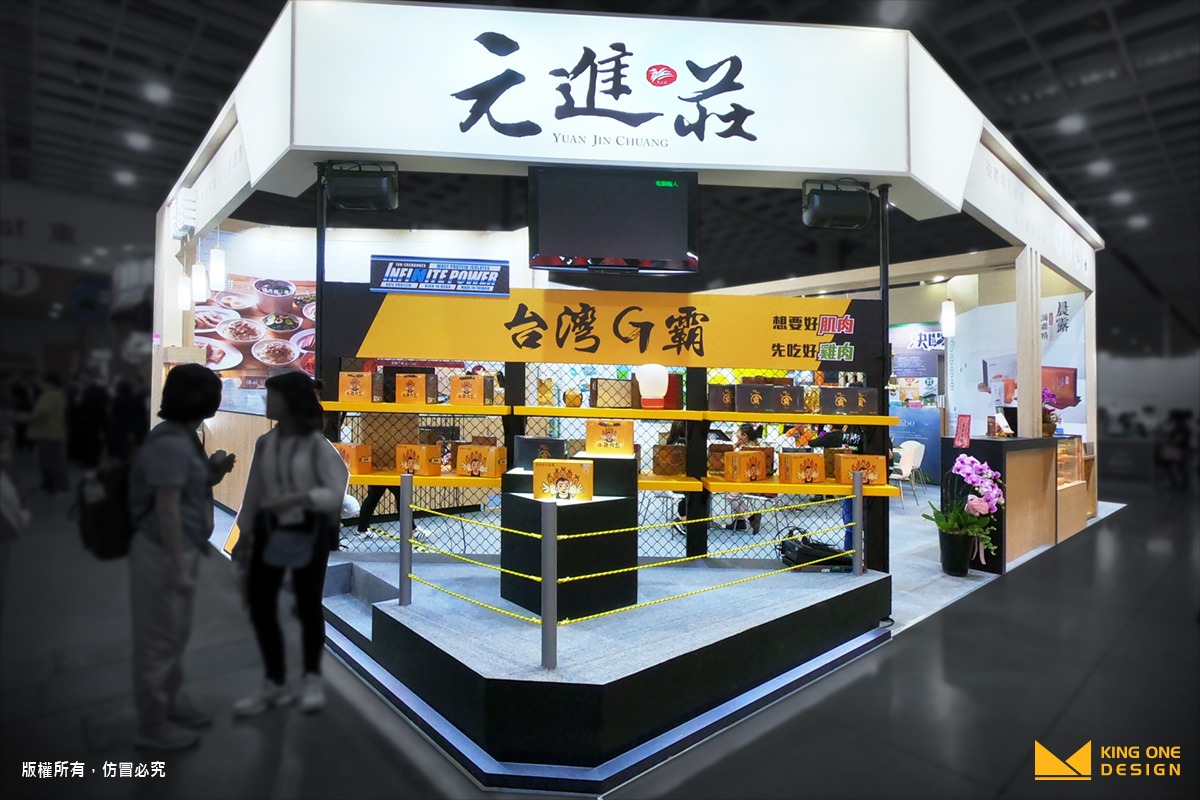 Due to the cooperation between Yuan Jin Chuang and Guangzhang, we built the stage into a battle stage where you get to see the excitement and the products at the same time.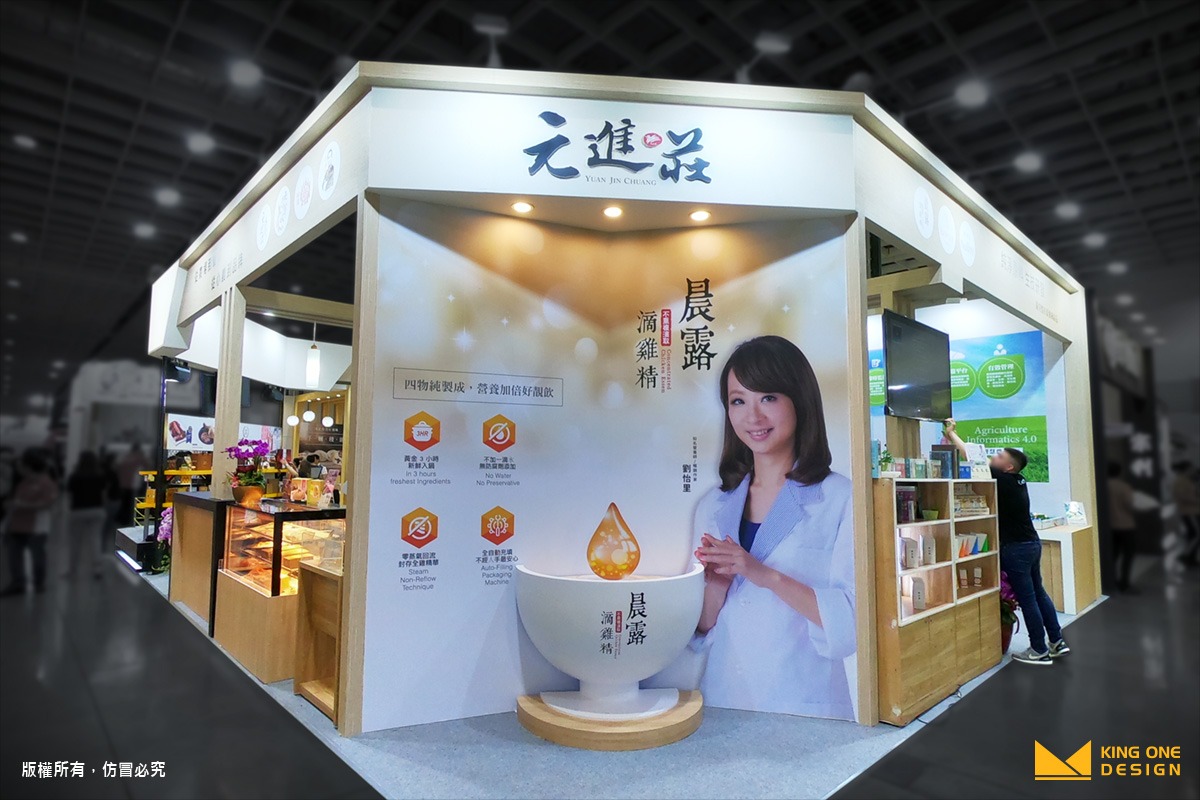 Besides, the overall design was based on a small and cozy family restaurant. With the actual showcases and ordering counter, I bet even you would feel hungry just seeing the booth.