Industry
Technology (Electronics / Communication / System)
Gemtek x Kine One Design
As the leading wireless communication technology manufacturer, Gemtek also focuses on sustainable development., making sure the materials are suitable for related laws, also continuing to maintain the quality of green products. King One Design has worked with Gemtek many times in different major international exhibitions, and this time together we built a booth with green vision.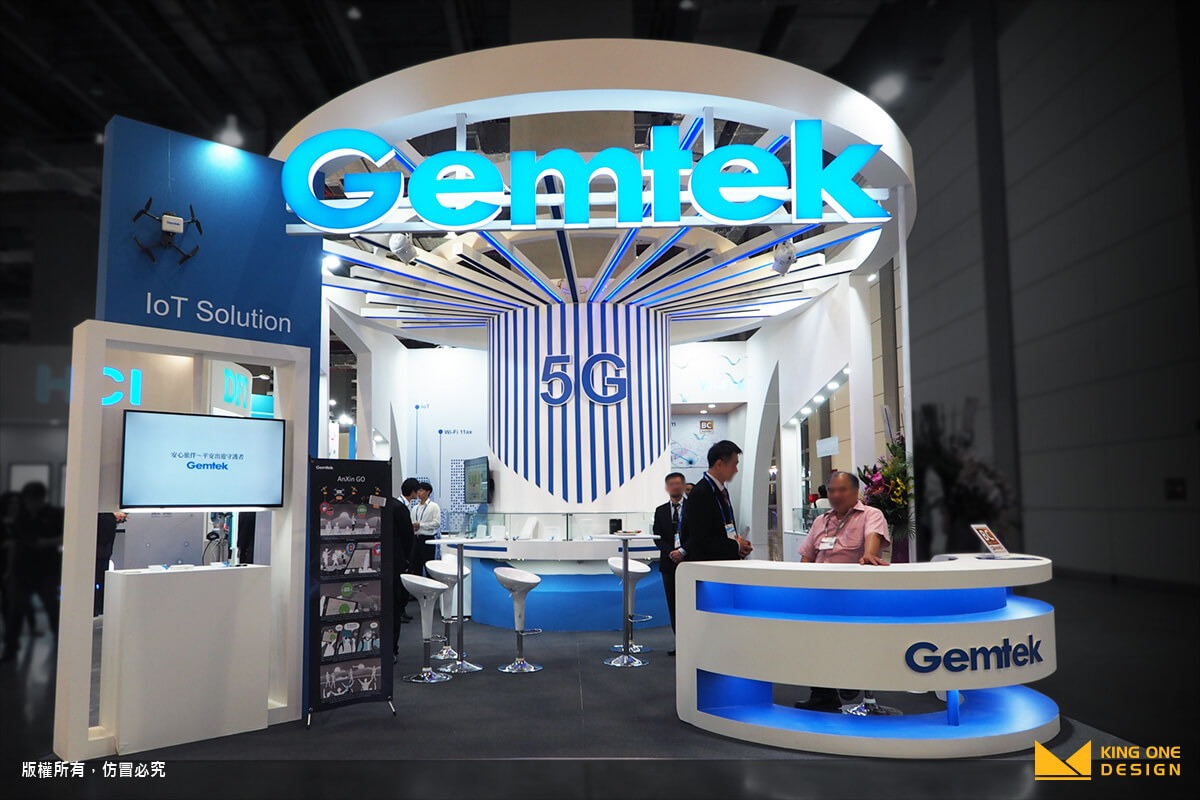 In the center stood a huge column, presenting the image of "Tree of Life". You could also find many circular elements in the booth, like a semicircle info desk and a circular platform surrounded by the Tree.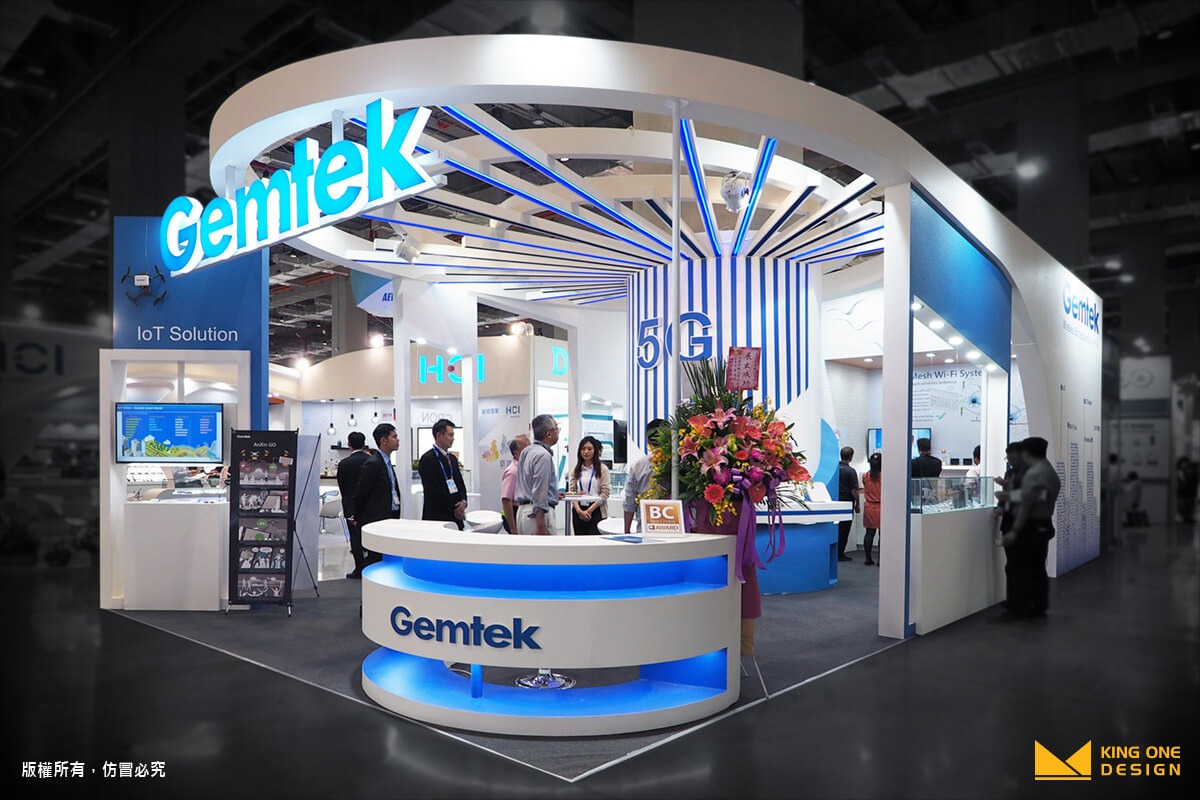 The visual journey took you from the trunk to the branches (the ceilings), then spreading out to every corner of the booth. Throughout the journey, the sky blue and pure white could be found everywhere. The Tree, the info desk, and the 3D logo were all designed colored these two, showing the simplicity and bright style. Along with the clever use of different lighting, different areas still showed its own feature.