Industry
Technology (Electronics / Communication / System)
Wang Yi Design cooperates with domestic and foreign manufacturers, and in the international exhibitions, with the excellent exhibition design, to create the most suitable booth design for customers.
COMPUTEX is one of the leading tech shows throughout the world. Two exhibition halls were opened for it and the city was awake now! This time, we worked with FSP again and created an eye-catching booth!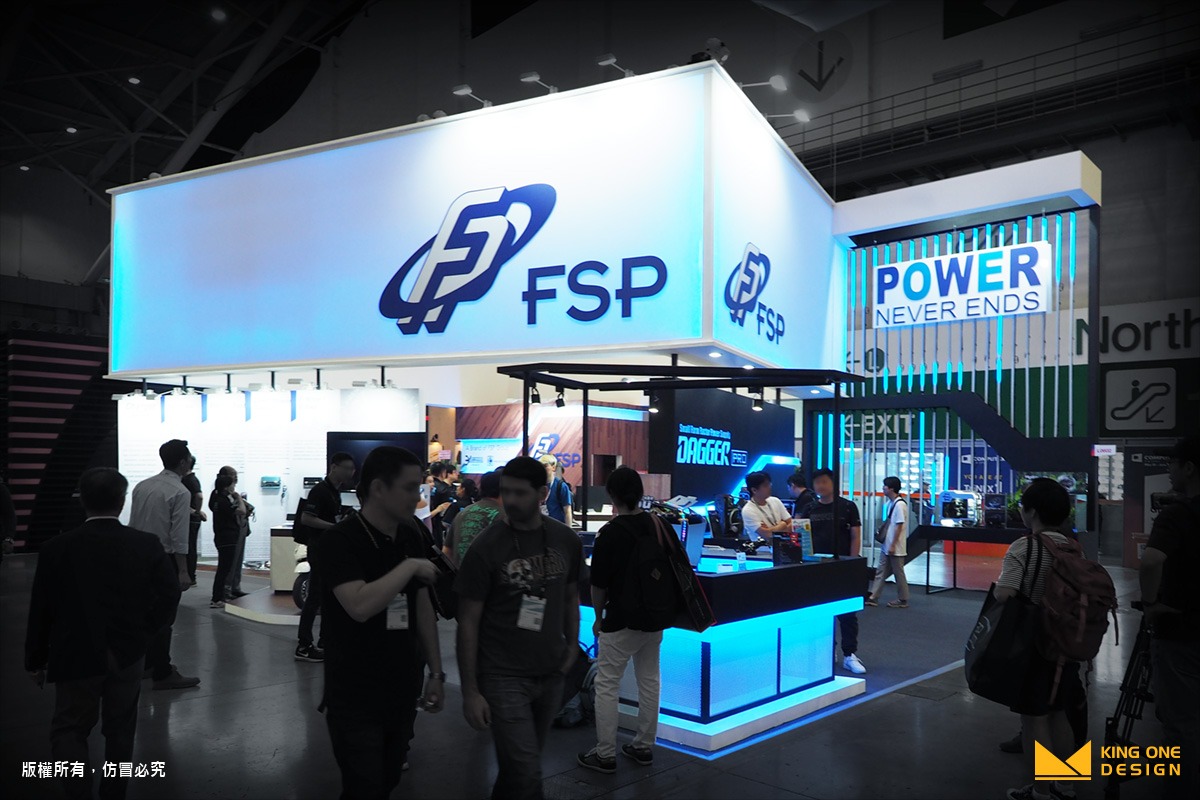 We picked the same idea from last year and built a booth with a huge lightbox on the second floor. Paired with blue halo lighting, the white lightbox was lightened up and become the banner that no one could miss.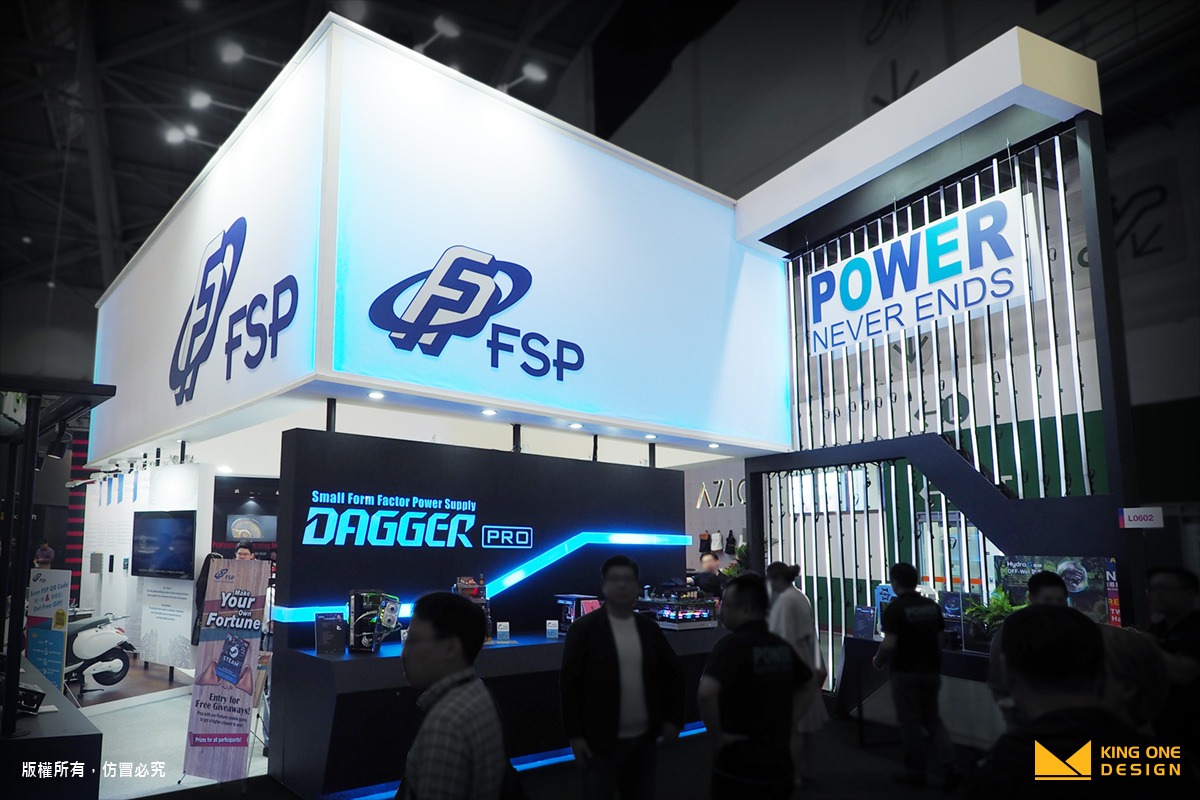 The front platforms were also lightened up with the same halo lighting. Yet the foundation was black, so two areas could compensate each other while remaining the extinct features. The long-bulb wall to the right was another highlight, adding more modernity into the booth!