Industry
Outdoor (Bike / Outdoor Sporting)
Deli Tire x King One Design
Relying on Indonesian unique natural resource, Deli Tire started rubber business in their early business, then turning to focus on tire production.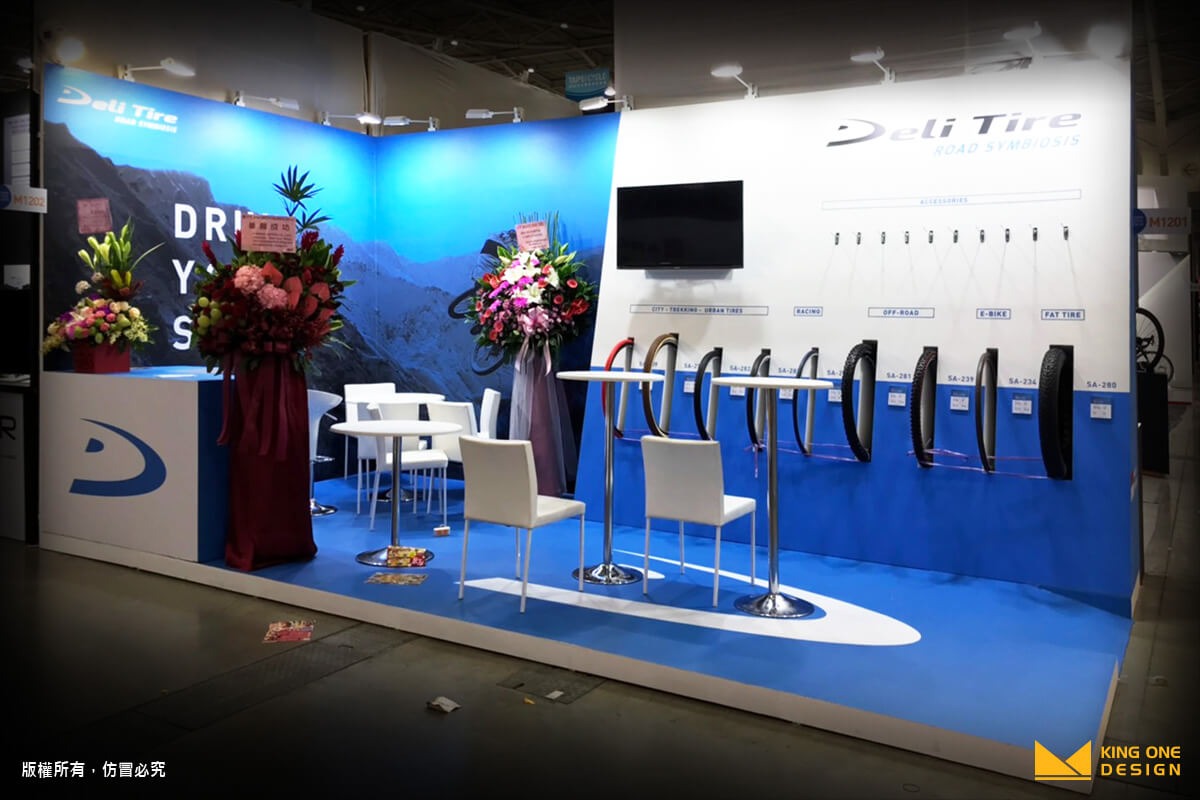 The overall color tone was classic white and blue, showing the simplicity style. At the corner, the walls were printed with layers of mountain ridge lines; with a blue filter, the color united the poster and booth as one.
In terms of structural design, the walls were slightly inclined, served as the display platform. Moreover, they showcased the tires in a very interesting way. They deliberately showed only half of the tires. On one hand, it's space-saving; on the other hand, the tires could be presented vertically. How clever and practical!