Industry
Outdoor (Bike / Outdoor Sporting)
Hyenatek x King One Design
With the vision of green power generalization, Hyenatek hopes that the e-bike technology and production could root in Taiwan.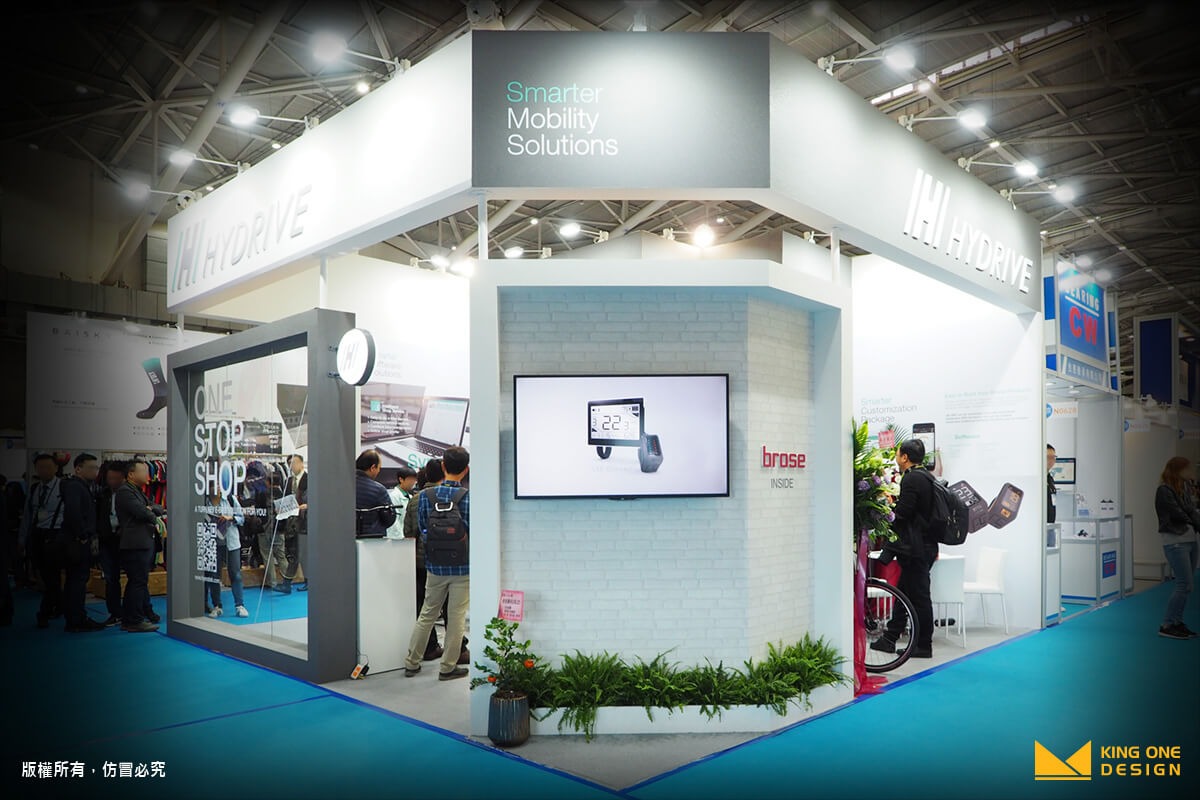 Picking up with the same green ideas, we built the booth on top of the image of "Green City." The main color tone was gray and white. The overall look was really casual and cozy, just like biking through the winning allies in the breezy summer afternoon. The use of imitated ceramic white wall and artificial plants, as well as the light green in the banner, were the icing on the top, greening up the booth.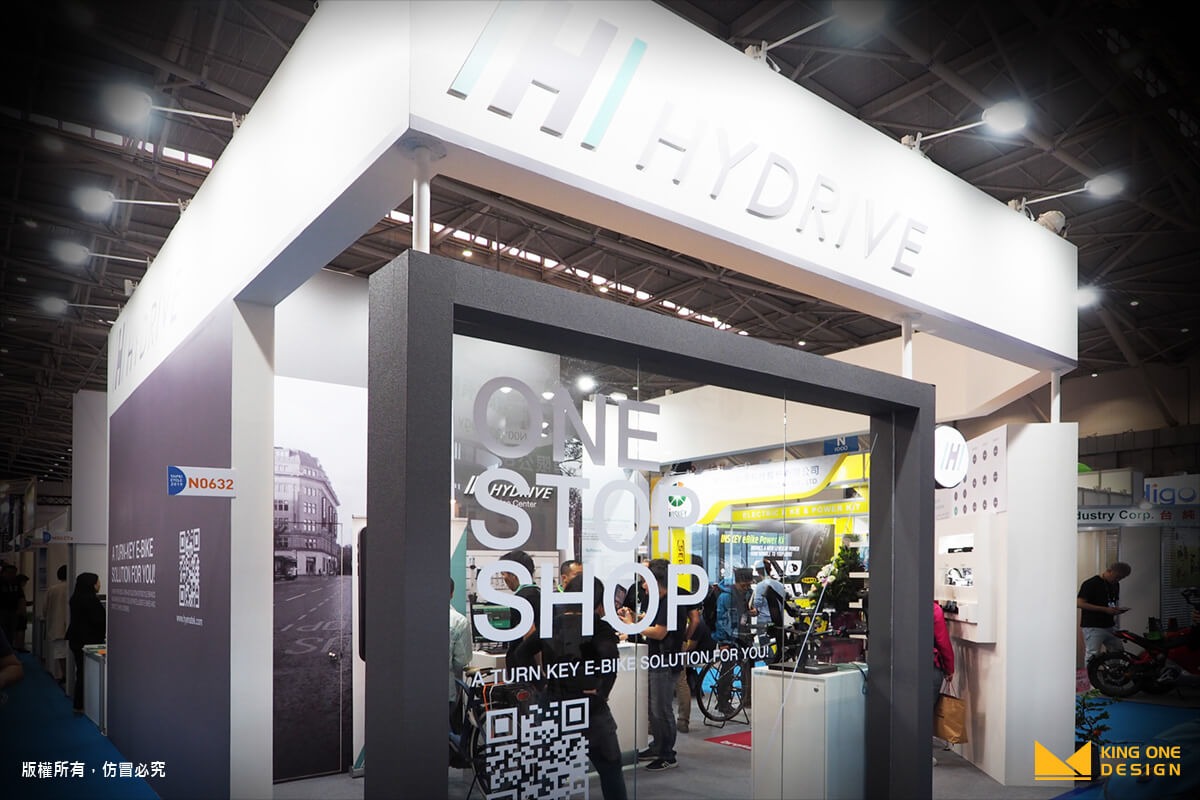 The transparent acrylic wall offered high accessibility, making the booth wider and comfier visually. Visitors could see the interior design and, most importantly, the products through the transparent wall. This was definitely better than an island stand where you could just walk through the booth and you thought it was just a walkway.