Industry
Machine Tools (Automation / equipment)
GOODWAY Machine x King One Design
KingOne Design is an international exhibition stand/booth design company, offering the diversity of custom-made service.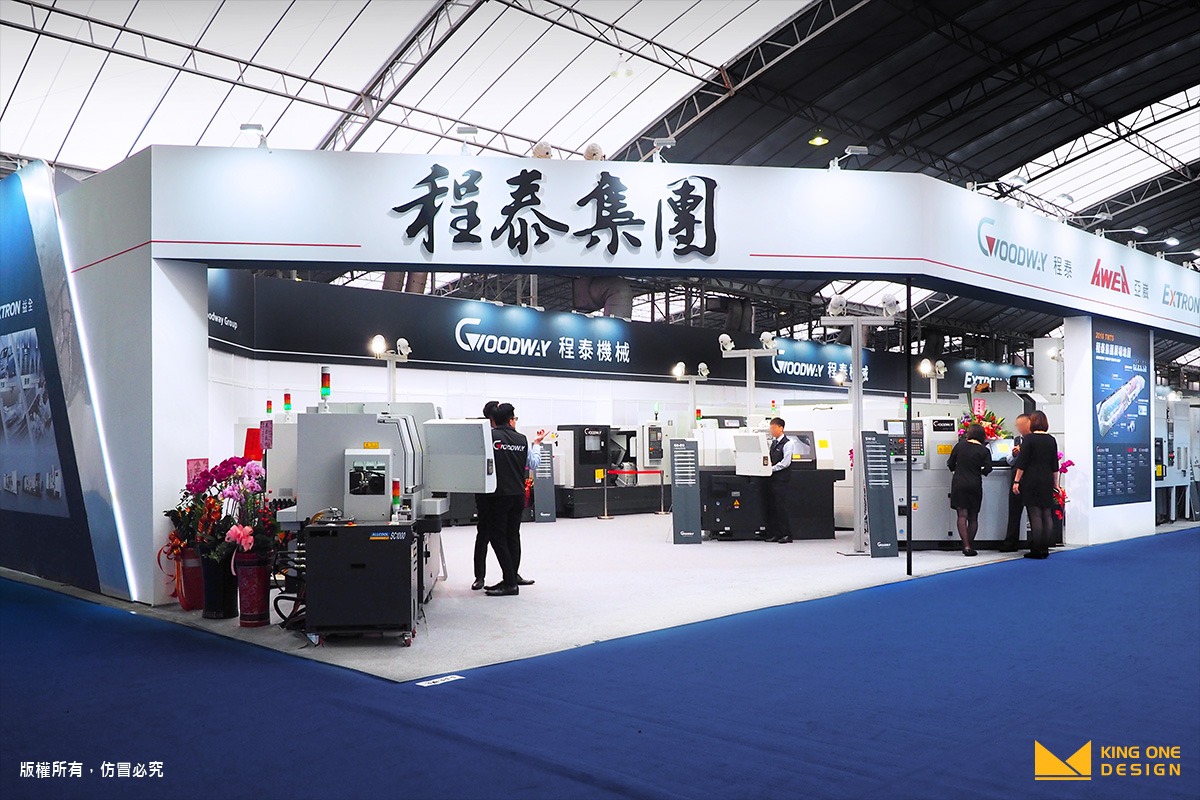 It's time for some serious discussion about our strong point, Booth Design! Different exhibitions have different features, and the exhibitors would love to decorate their booth accordingly. In most of the machine tool exhibitions, the design usually goes with a simple and neat style with no much crazy fanciness. Plus, the clear-cut block separation helps the attendees to view the entire booth at a glance; furthermore, due to the reduction of platforms, any size of the machine is able to fit into the booth for the attendees to inspect the details. As for the color tone choices, it also goes simple. Similar to the technology exhibition, the booths need to show the modernity and professional of the brand, so we set white as the foundation color, pairing with corporate's color, to jazz up the liveliness.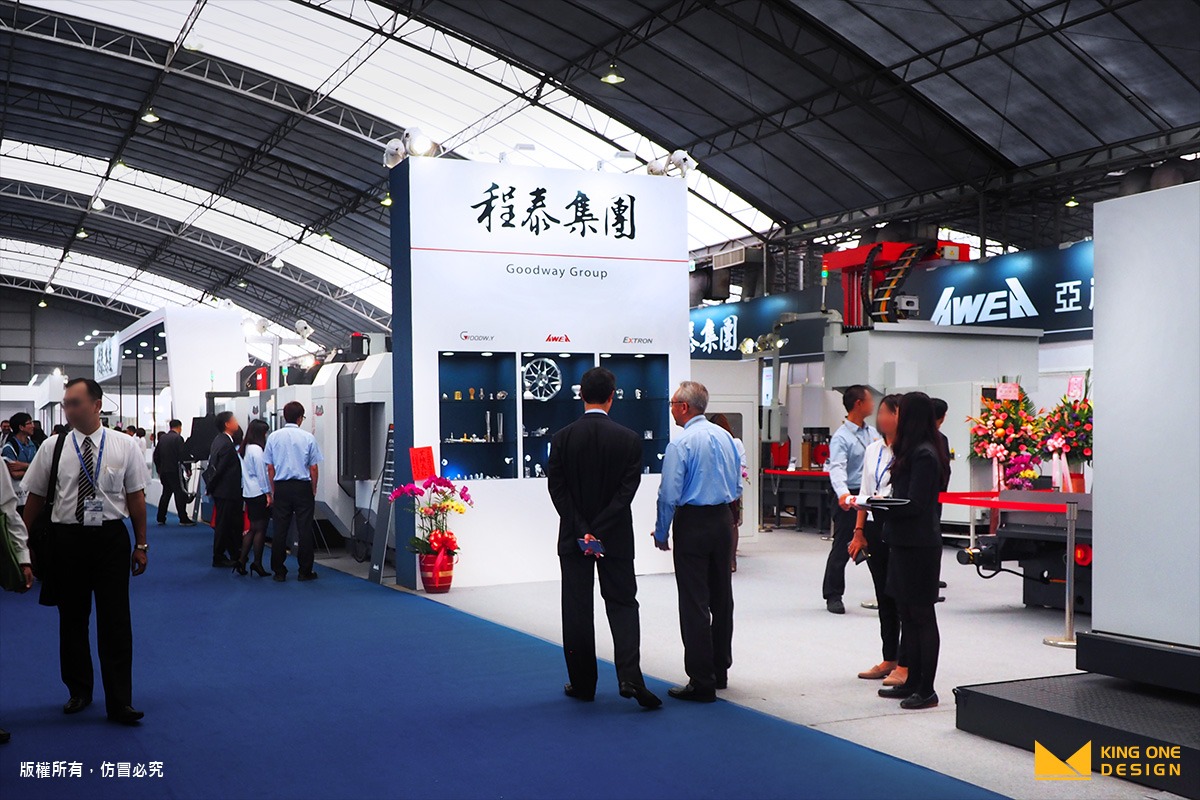 The Delicacy of Chinese Character
Apart from that, in GOODWAY Machine, you could find a Chinese LOGO on the banner. We barely find Chinese on the banner, even the exhibitions in Taiwan, due to the globalization. However, GOODWAY Machine may be the perfect one that you could enjoy the beauty and delicacy of Chinese characters.