Industry
Machine Tools (Automation / equipment)
TW Fimitech x King One Design
This is our first time to work with Taiwan Fimitech in TIMTOS. We built a corner stand with brand color and product features, showing a strong sense of Taiwanese taste.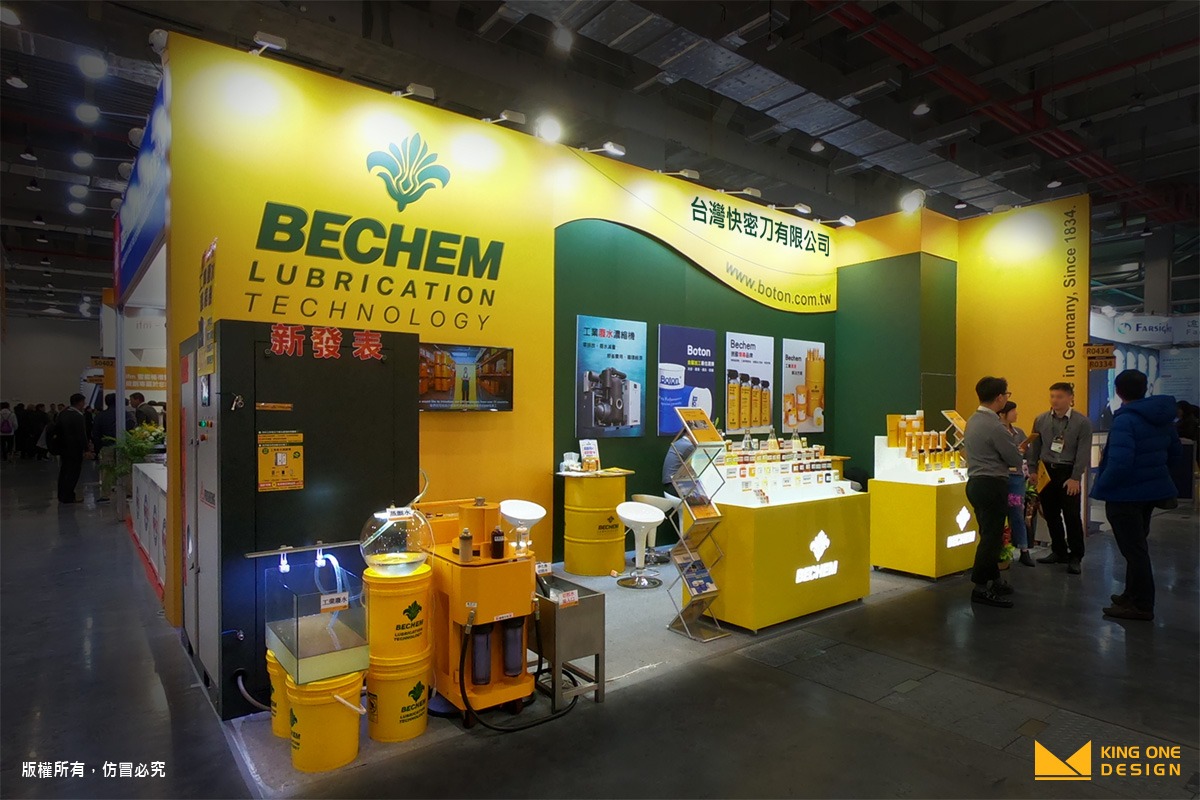 Usually, most of the booths in machine tool show had neutral and cold color tone; a common example would be a white foundation with brand color. However, TW Fimitech wasn't willing to follow the tradition at all.
The main color tone was yellow, so was the display platforms. Massive use of yellow aside, dark green also fit in the booth as well, naturally corresponding to the logo itself! Furthermore, we tried to increase the industrial style by replacing the meeting table with an iron bucket. Meanwhile, we added adequate wavy curve into the design to soften the masculinity of machines. The perfect combination of industrial style and curve made the booth pop out!