Industry
Technology (Electronics / Communication / System)
Exhibition
Smart City Summit & Expo 2019
Axiomtek x King One Design
Axiomtek participated and built a booth in Smart Education area of Smart City. Together with King One Design, we built a situational campus booth. Axiomtek showed their pioneering industrial computer devices; on the other hand, we brought the whole camp in the exhibition. At the entrance, you would see the security system and smart street light, guarding the first gate; stepping into the booth, info security and smart classroom were there for you to have a look. It's just like a campus tour all over again!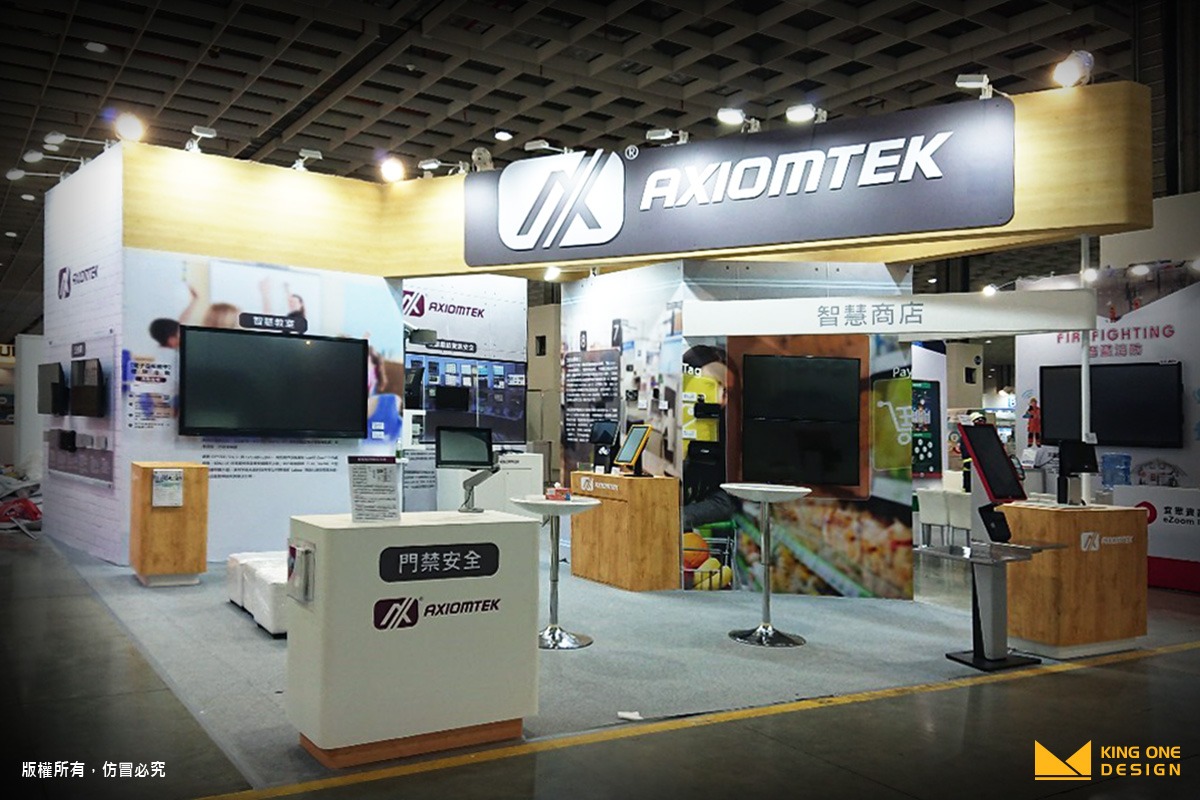 "E-Board"- TouchIT, a 75-inch touch screen, was the highlight of the day! Every two hour, the presentation started and brought the visitors back to memory in school life.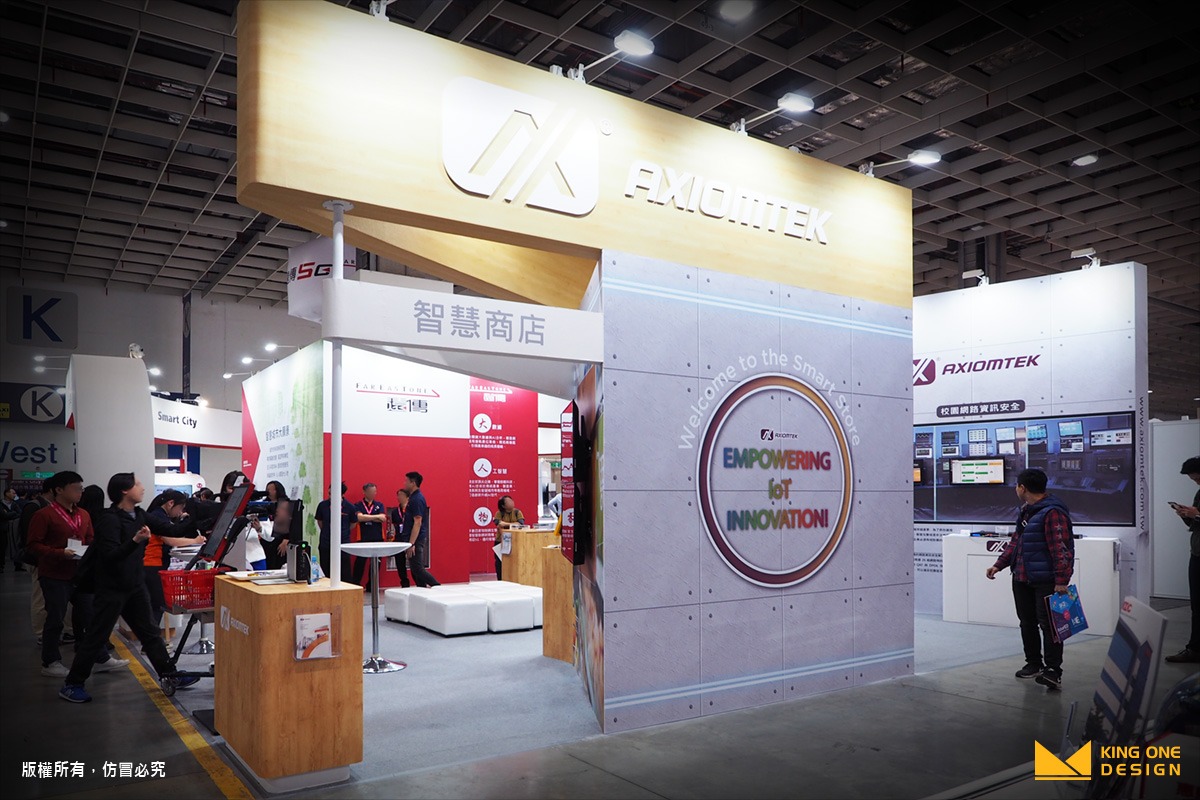 Smart Retail is another theme of Axiometk. Without noticing, Smart Retail has already lurked in our daily lives. Some of the supermarkets has brought in self-check counter, where the customers could scan the bar code on their own. Moreover, with the image identification system, Axiometek introduced the automatic checkout system that you get to skip the scanning and let the machine do the work. The accuracy is up to 98%! In no time, the arrival of unmanned shops is close at hand.