Industry
Automobile and Related Accessories
Nankang Tire x King One Design
2018 SEMA has rounded off a few weeks ago. Along with Nankang Tire, the leading tire manufacturer of Taiwan, King One Design built an exhibition with liveliness and professionalism.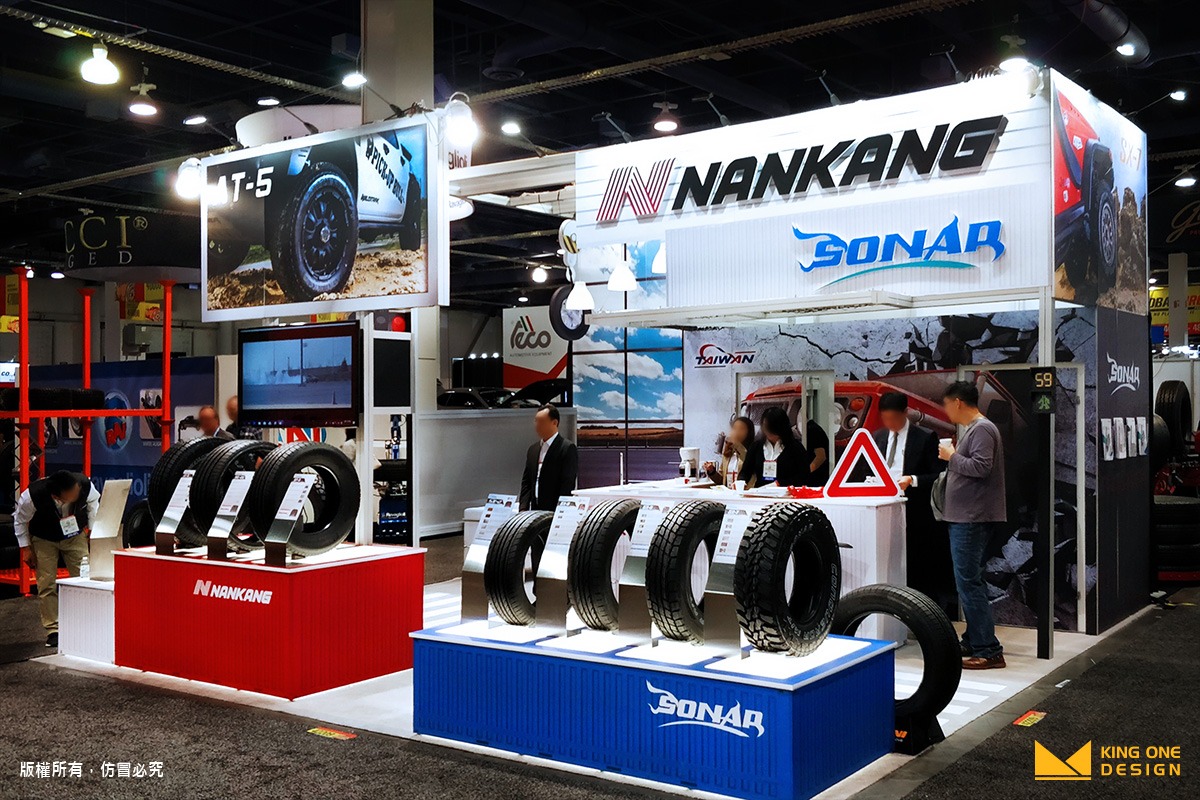 The open peninsular booth is the best friend with optical illusion when it comes to booth design. Seen from the front of the booth, the attendees would see a complete big banner; however if seen from the side, the attendees would see the staggered structural design, creating a perfect visual extension. To finish the final touch, we let the sky in. On the back of the center, we created an illusion of a window view with blue and open sky, not only broadening the sight but also connecting the attendees and the brand to the outdoor world.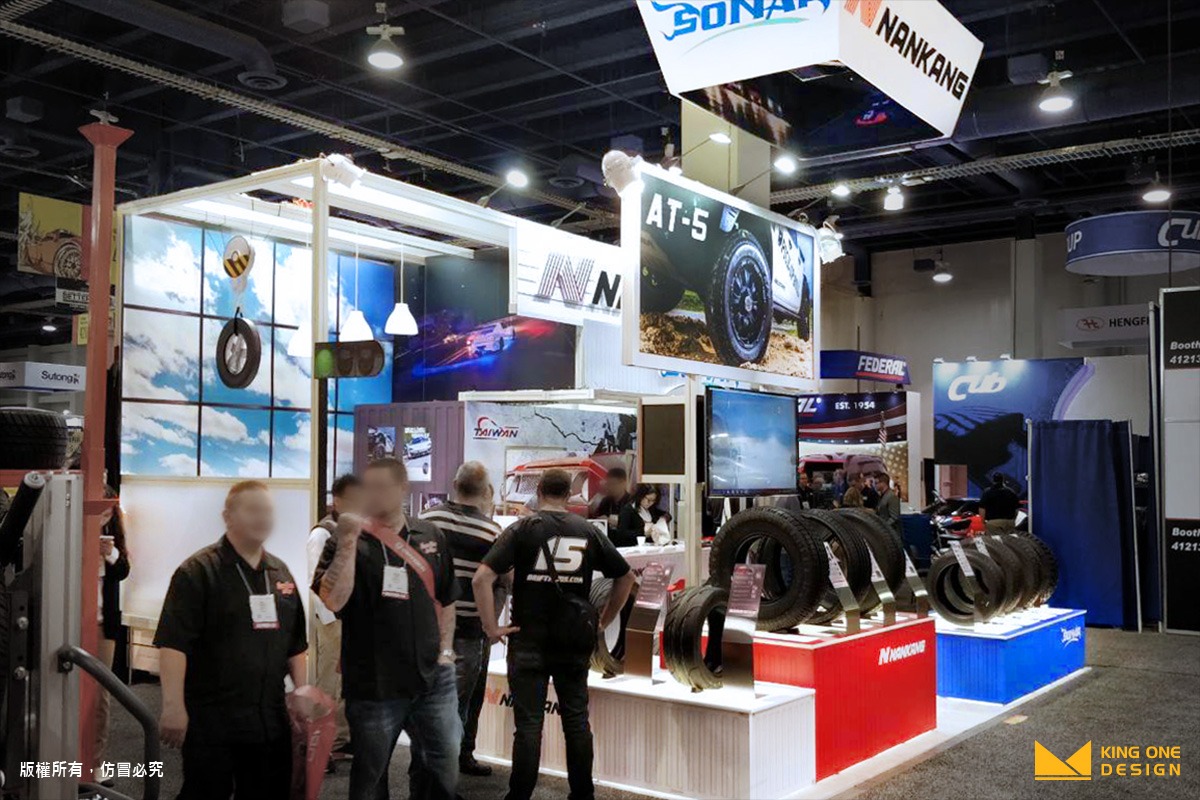 All the tiny design details not only brought the liveliness to the booth but also contribute the interesting interaction between the attendees and the booth. We captured little things from daily life to connect the product "tire" to everyday life, adding the casualness to achieve the effect of brand rejuvenation.