Industry
Hardware / Building Materials
LUNGMENG x Kingone Design
KingOne Design is an international exhibition stand/booth design company, offering diversity of custom-made service. With the extraordinary stand design in NPE, KingOne Design brought the Taiwanese corporate to the globe and showed the world the strength of exhibition stand/booth design.
Brief Introduction of NPE
"NPE is produced and trademarked by the Plastics Industry Association (PLASTICS) and has been a plastics leader for more than 70 years, unequaled in its ability to bring the entire industry together. Participants include buying teams from over 100 countries and more than 20,000 companies, comprising the entire global plastics supply chain and the full range of end-user markets."
(Quoted from NPE)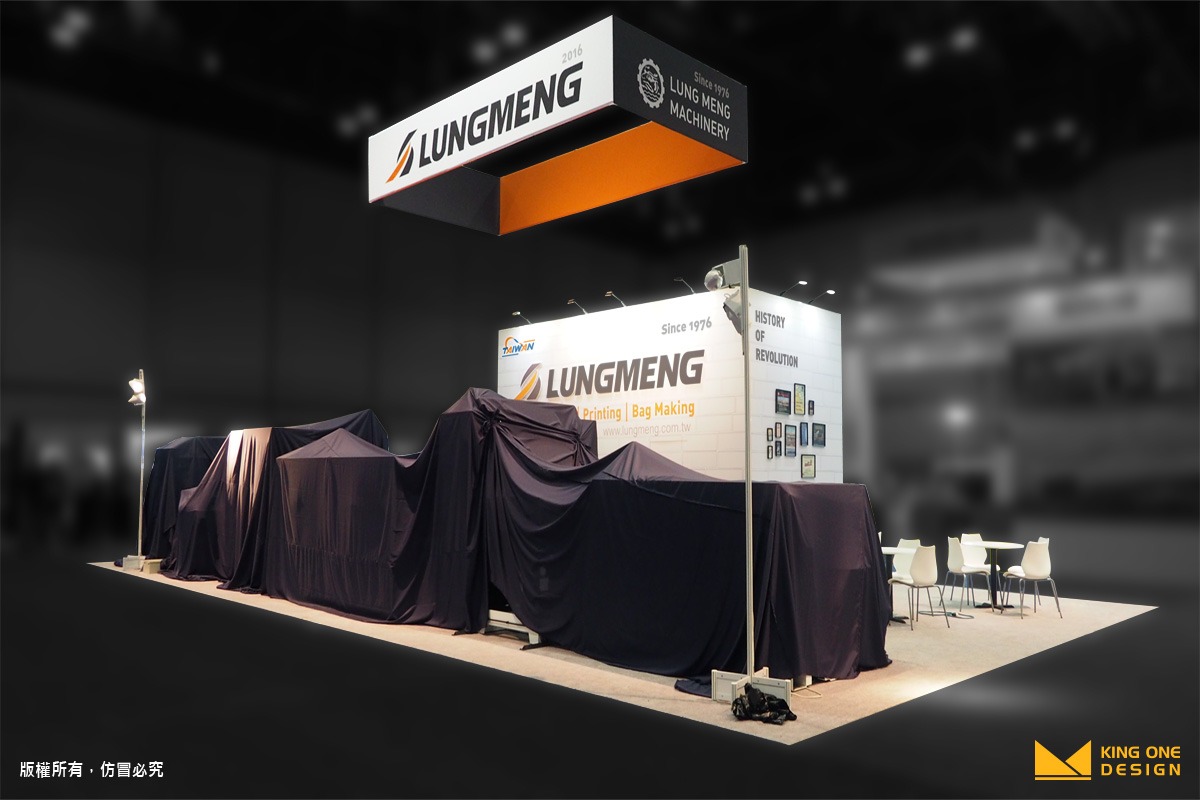 Build Your Brand - Task
Low budget, High Quality Design
Artistic Design in Plastic Industry Show
Build Your Space - Solution
Over-all Design Concept
Controlling the budget is somehow the biggest issue when it comes to attend the exhibitions in the US. With KingOne Design, we understood it completely and helped our client Lung Meng to stand out in this competitive exhibition.
Instead of lowering the quality of structure, we kept it in the standard, but to put artistic side into the booth design. We demonstrated the history of revolution with pictures on the wall to create a gallery-liked atmosphere, giving more vibrancy to the booth.