Industry
Technology (Electronics / Communication / System)
Exhibition
Mobile World Congress (MWC)
Elan x King One Design
Founded in 1994, Elan, one of the world-famous leading manufacturers of human interface chips, specializes in producing touch-screen chips and R&D for modular solutions. Also, Elan has partnerships with international corporates, like Microsoft and Google, progressively stepping into the global market. In MWC19, KingOne Design was dedicated to incorporating the professional knowledge of design field into both booth/stand design and branding to offer our client the all-around design plan and build the value of corporate's image.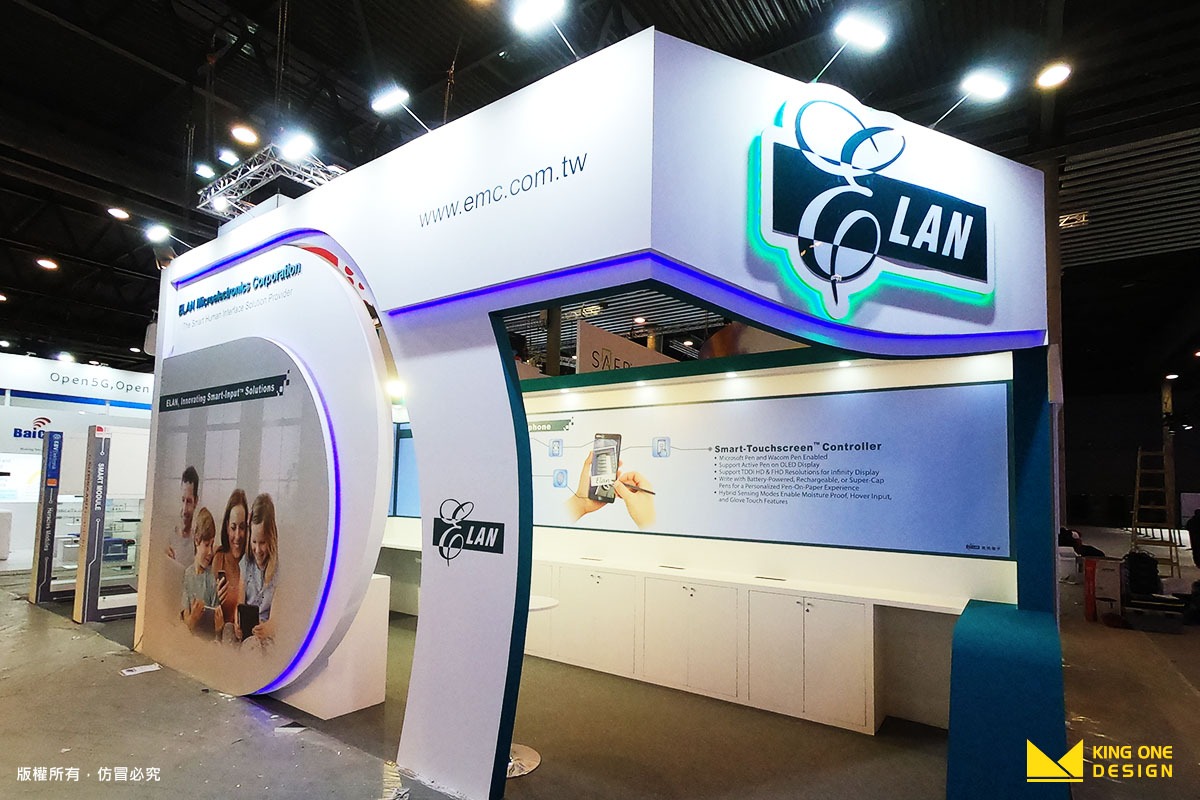 In every work with Elan, King One Design always pulled off an extraordinary booth with unlimited creativity, despite a narrow wall stand structure.
First of all, we could notice the entrance was opened up at the corner of the short side. Secondly, there were a lot of curvy lines and hollow elements in the booth design. The hollow design offered better visibility for the attendees to visit the narrow stand; the curvy-cut elements wiped out the monotone and boring straight-cut lines, giving a more lively personality to the booth. Lastly, the 3D Logo above the entrance served as an eye-catcher, as if it was waving at the attendees to welcome them.