Industry
Technology (Electronics / Communication / System)
Exhibition
Mobile World Congress (MWC)
Egis x King One Design
Founded in 2007, Egis Technology Inc. started in Neihu Technology Park. Egis is specializing in designing biological identification chips. As the biggest logo on the front page, "We aim to be the ultimate fingerprint security brand with the largest user base in the world." We can see how ambitious and confident Egis is! In MWC19, King One Design was dedicated to incorporating the professional knowledge of design field into both booth/stand design and branding to offer our client the all-around design plan and build the value of corporate's image.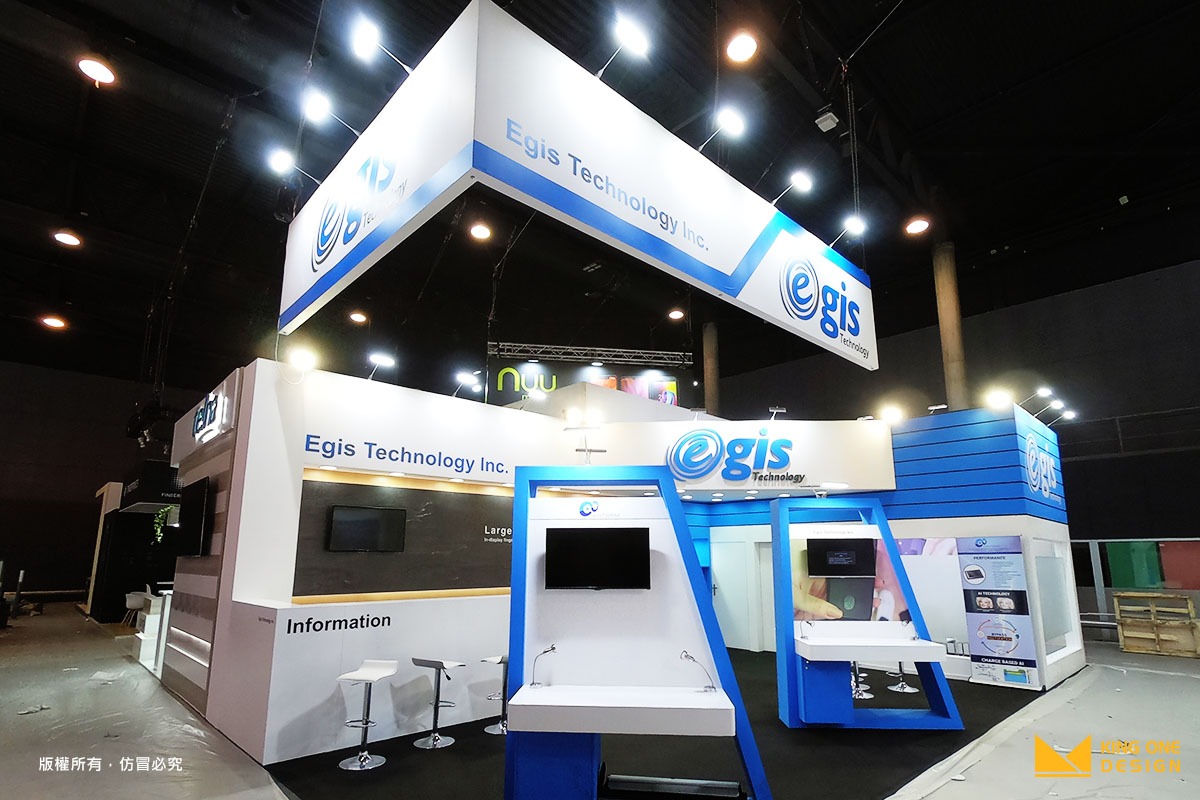 King One Design has worked with Egis in MWC once in 2018. This year, we worked together again and built another masterpiece in MWC2019.
Plenty of white as the foundation, Sea dark blue Logo, the simple design showed the professional feature of the brand. At the center laid two trapezoidal double-sided demo tables. On the edge of both tables were painted with the same sea dark blue as the Logo; in this way, we not only maximized the space to demonstrate the products but also echoed with the theme color.
Situated in downtown Barcelona, Sagrada Família wins its popularity not only through exquisite and elegant architectural design but also through the height! We learned from the best, so the L-shaped hanging sign was in use for the booth. Attached with a few long-armed lights, the whole booth was lightened up and become a real eye catcher.