Industry
Technology (Electronics / Communication / System)
Exhibition
Mobile World Congress (MWC)
Transcom x King One Design
Founded in 2005, Transcom, a Technology Company based in Shanghai, specializes in wireless technology and smart production. Following the latest trend of 5G, Transcom also dives in the research and development in this area, in the hope of connecting to the international market and expand the business map. In MWC19, KingOne Design was dedicated to incorporating the professional knowledge of design field into both booth/stand design and branding to offer our client the all-around design plan and build the value of corporate's image.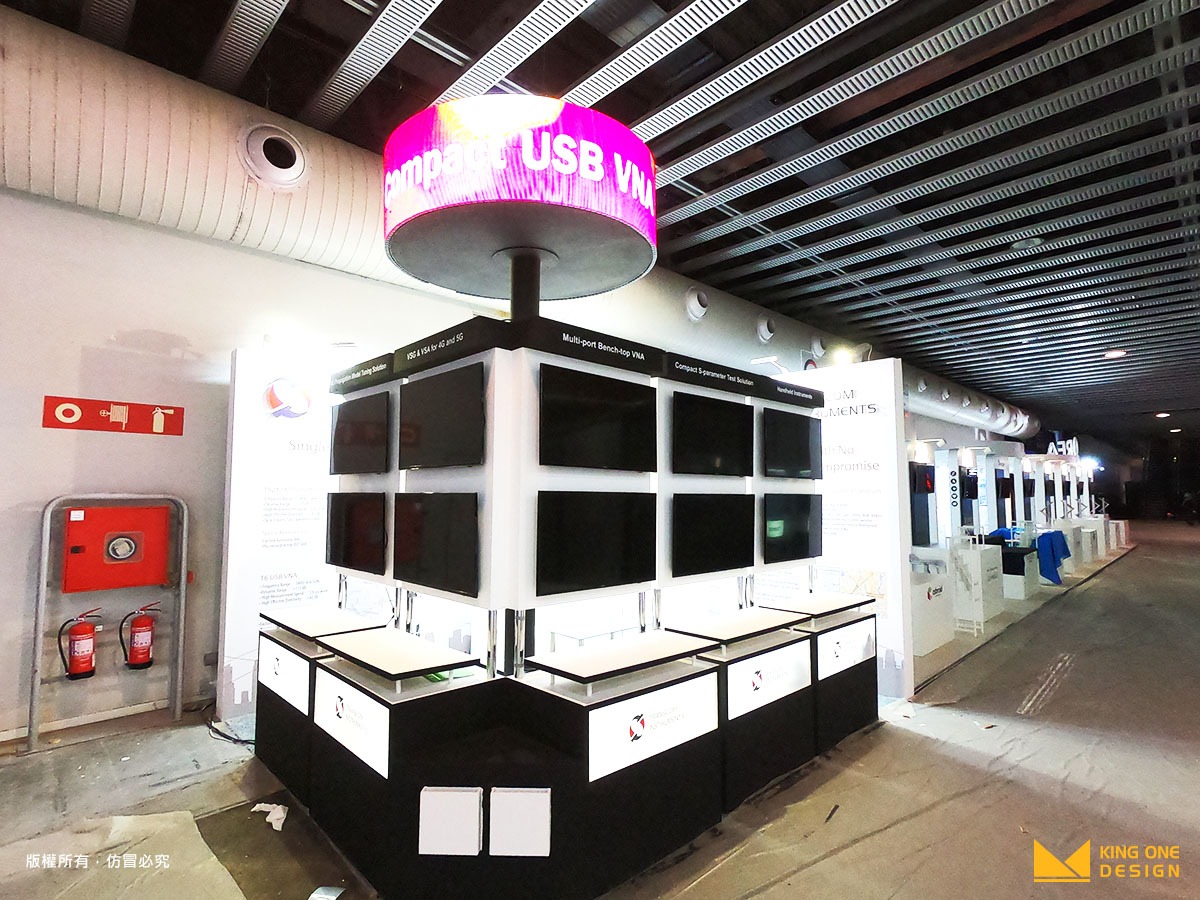 This is a booth with no complicated and fancy structural design, yet the highlight is on the above. Situated at the center of the booth, the rounded LED screen served as a banner, shinning and attracting attendee's attention. Constantly changing and glowing was the key to outshine other booths.
The visiting route was clearly divided by the L-shaped platform. It not only cleared out the hustle and bustle from the hallway but also kept the visibility at the same time, creating a perfect half-hidden meeting area.