Industry
Machine Tools (Automation / equipment)
YJF x King One Design
King One Design had an extraordinary design for YJF in JIMTOF 2018. The peninsular stand style has high freedom for flexible arrangement and design. For this sake, half of the space was designed as the open meeting area. What's more, the key vision, YJF's Logo, naturally turned into the focus of the booth due to the openness. As for the Logo, we used 3D cutting technology to build the Logo that was slightly higher than the back panel. The thinking-out-of-box method did increase the sense of innovation to the plain back panel.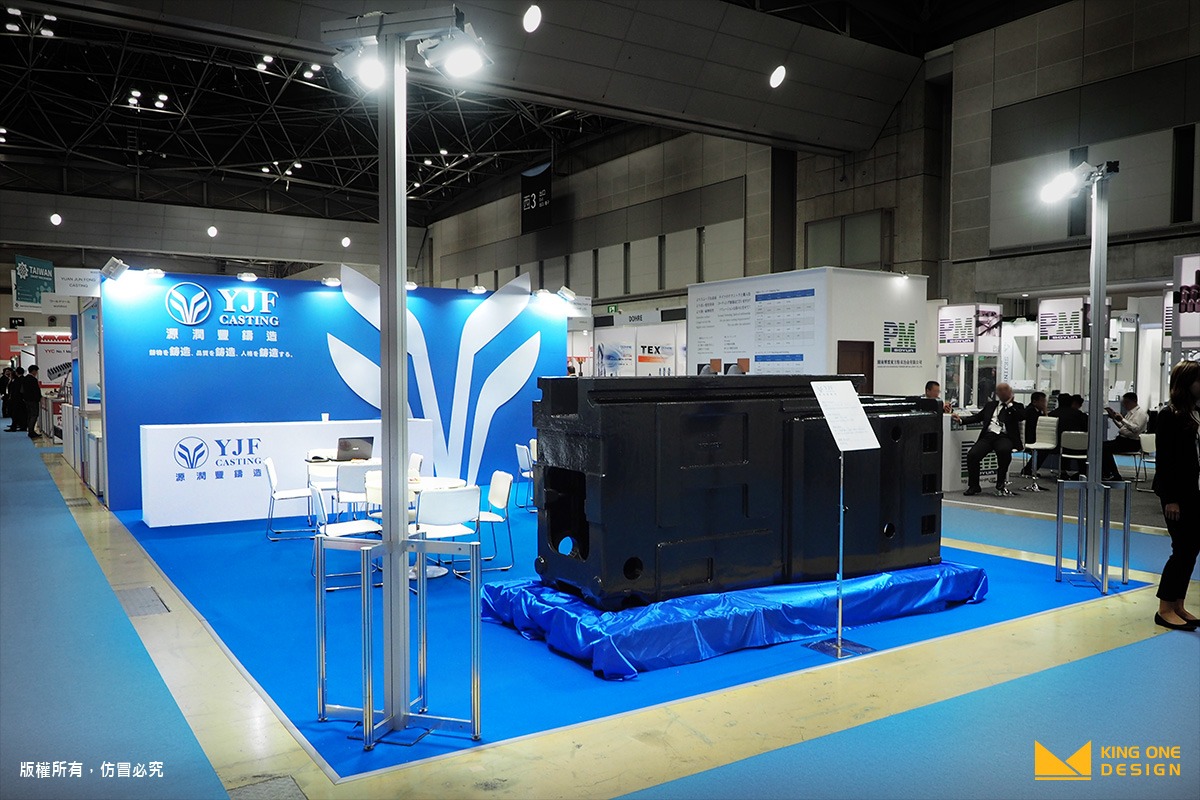 As the saying goes, "Man struggles upwards, water flows downwards." Let's raise up the head and take a look at the light design. In every visual design related fields, lighting is undoubtedly important, yet easily gets ignored by the majority of the viewers, so does the flooring design.
In the front of the booth were two uplifting light stands, inwardly shooting the white light to make big machines the focus of the booth. The height, same much as the back panel, transformed the two light stands into an eye-catching sign attracting the attendees from the distance. With this feature, the simple booth became a highlight in JIMTOF.