Industry
Machine Tools (Automation / equipment)
Luren x King One Design
King One Design values communication with our clients, and we want to optimize the marketing exposure within the budget. At the same time, we will try our best to strike the balance between the ideal design and the practical marketing plan. This time working with Luren, we challenge the ordinary masculine feature by adding a streamline design banner. With its softness, the booth has become the highlight in JIMTOF.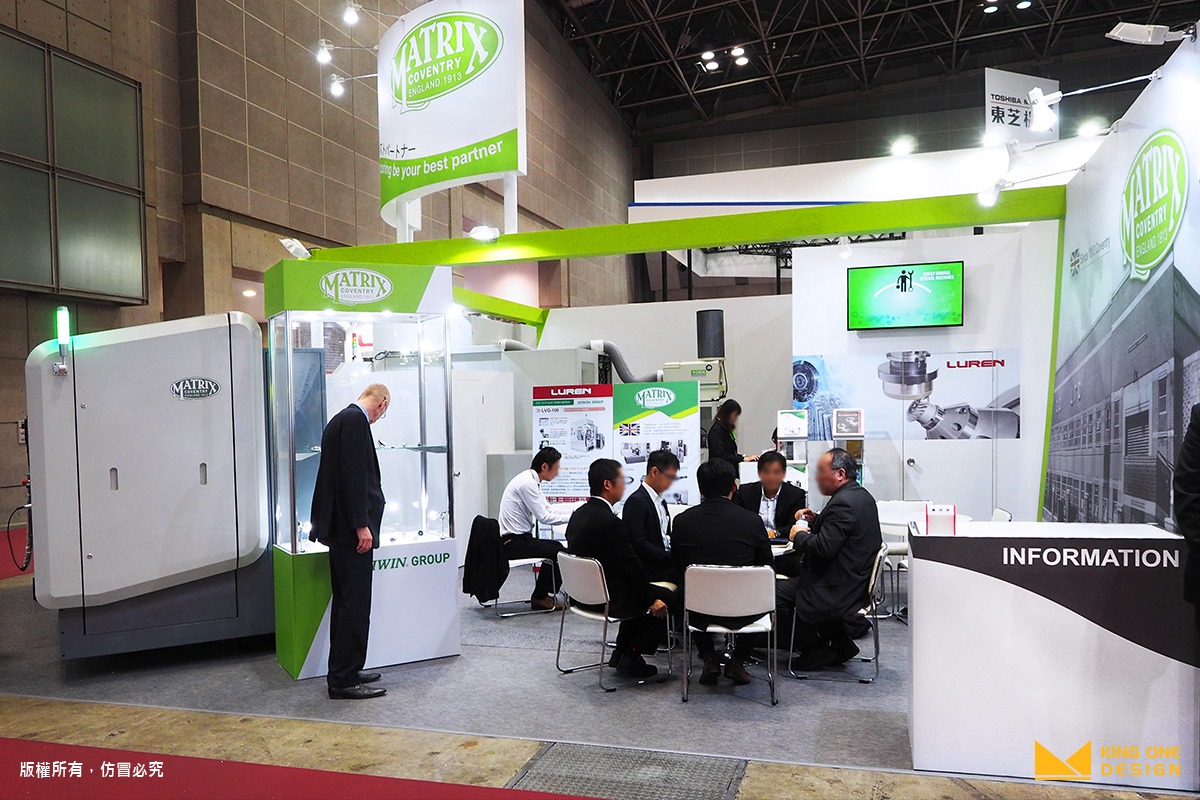 Breakthrough Decision
Another daring decision is that we still kept the pillars in the structural design. As mentioned, pillars easily become an arrangement problem. However, not only could we overcome the difficulties and the pillars could be able to support the banner but also could the client show the machines. What a win-win situation!