Industry
Machine Tools (Automation / equipment)
GEMtool x King One Design
This year (2018) JIMTOF exhibition, Wang Yi design for the holy shrine to make a unique booth design. In the choice of the main color, we do not need a white background, nor a black background, but at the same time the black and white color into the design, coupled with the ingenuity of the zigzag back panel, to create a professional image.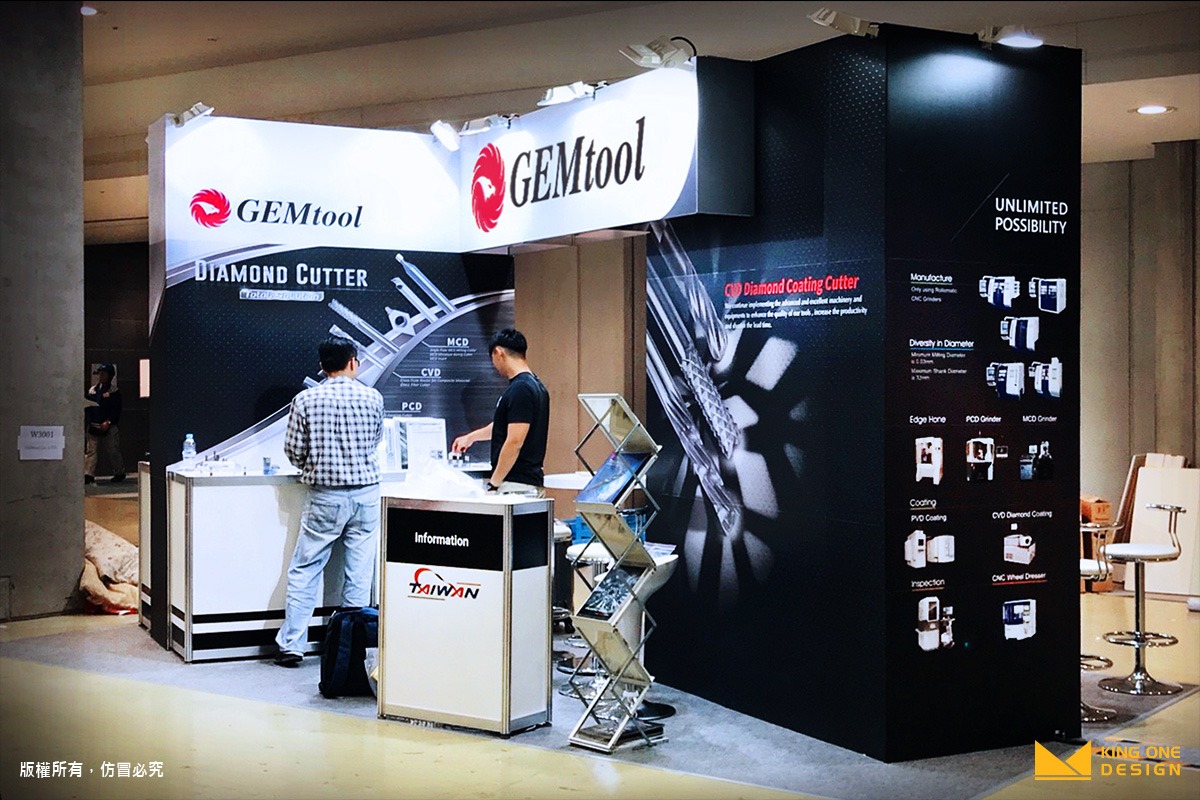 The image of the corporation could be determined by the color tone. This has a lot to do with the color phycology. Normally in machine tools exhibition, everything is incomplex. The color tone would be quite clean, and the style would be simple and straightforward. The white color was chosen for the majority, but not for GEMtool. As seen, both white and black were used not only to highlight the pictures and words on the panel but also to make the platform pop out, attracting the attendees to concentrate more on the products.
Rarely-seen island stand, adding up with unique Z-shaped panel, the cool shape combined with the brochure shelf as a unified style. Located at the center, the Z-shaped panel was printed exquisite product pictures and detailed descriptions on both sides, in which the feature was effectively utilized; moreover, the attendees got to see all the details from all angles.