Industry
Gaming / Entertainment
Ganlot x King One Design
ICE TG (ICE Totally Gaming) is the only B2B international game/game exhibition. Exhibitors come from global online and current manufacturers, quite large. Due to years of accumulated experience, the scale of the exhibition and the number of exhibitors, ICE has become an indicative exhibition of the global game industry.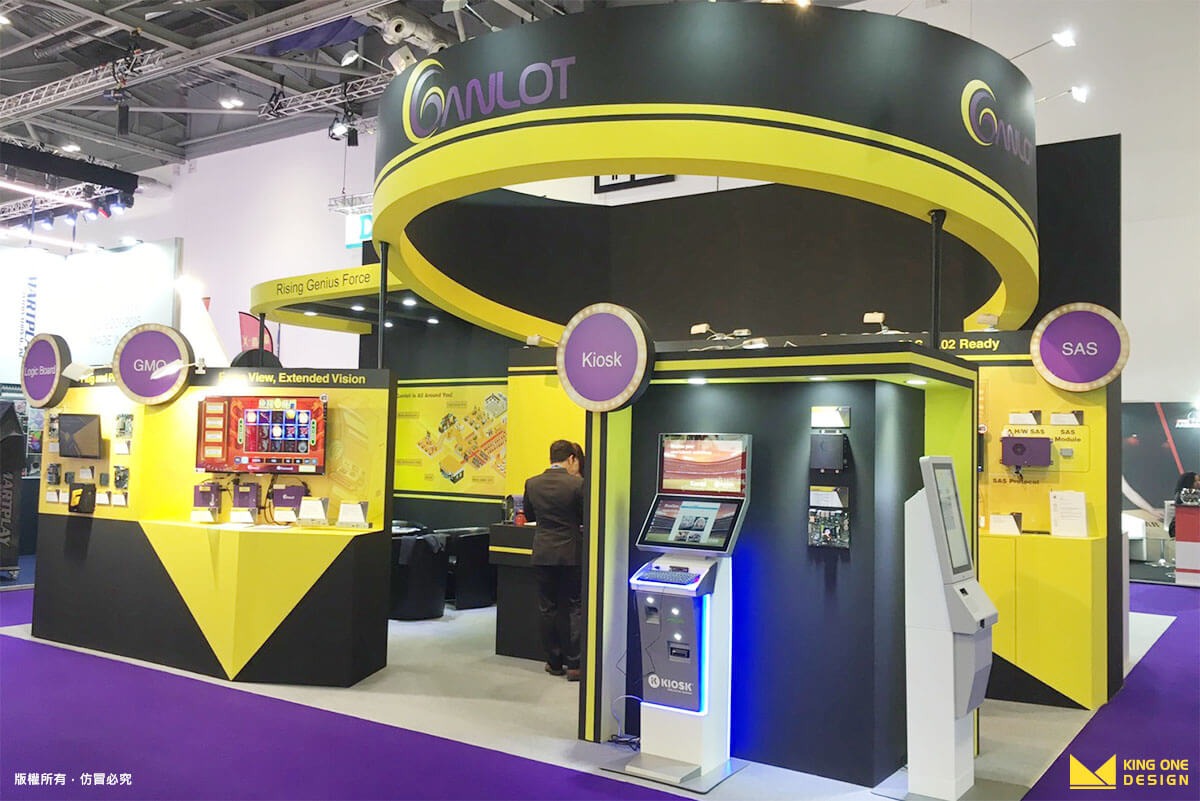 Illustrated with a touch of the brush, the letter G in the logo showed a distinct personality. The game industry's embedded system manufacturer Ganlot has the upper hand on the LOGO.
King One Design imposed the idea and the color from the logo into the booth design, presenting a lively style. The round hanging banner attracted the attention with its height and the contrast color of purple and yellow. Walking closer to the booth, you would find the staggered panels served as the display platform. It not only separated the pathway and enriched the visual impact but also offered the freedom for the attendees to flow in.