Client
Upward international
Industry
Gaming / Entertainment
XSG x King One Design
G2E Asia 2019 was held in Macao, from May 21-23, 2019. XSG worked with King One Design to create an astonishing booth. The luxury drew you into the fantasy of casino.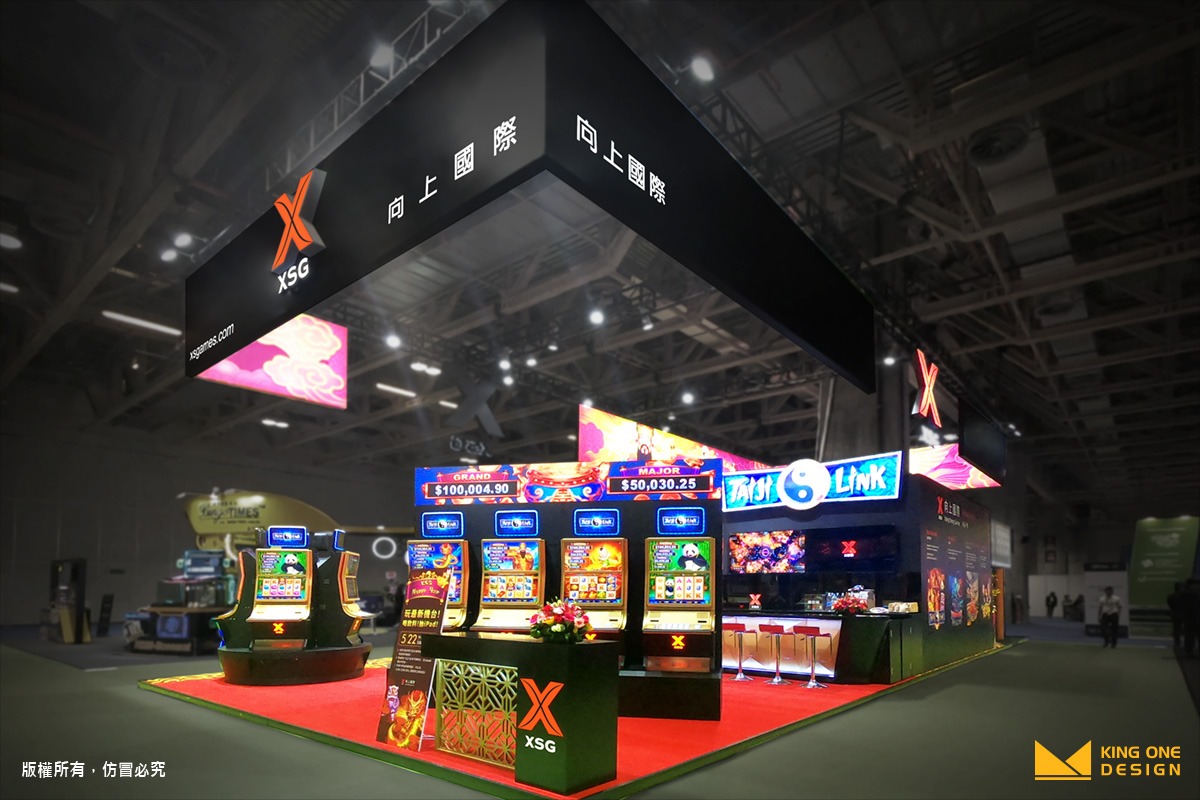 The foundation was black; the red and golden color was the icing on the top to enrich the luxurious touch. The wide range of red carpet brought in the energy and created dynamic, responding to the Logo as well. For the rest of the area was covered with black. Its calmness neutralized the high energy powered by red, yet together they set the tone of the casino. Last but not least, you will see Chinese style foldings, artificial plants, and carpet, all in golden color! As the icing on the top, the final touch brought the luxury to the next level!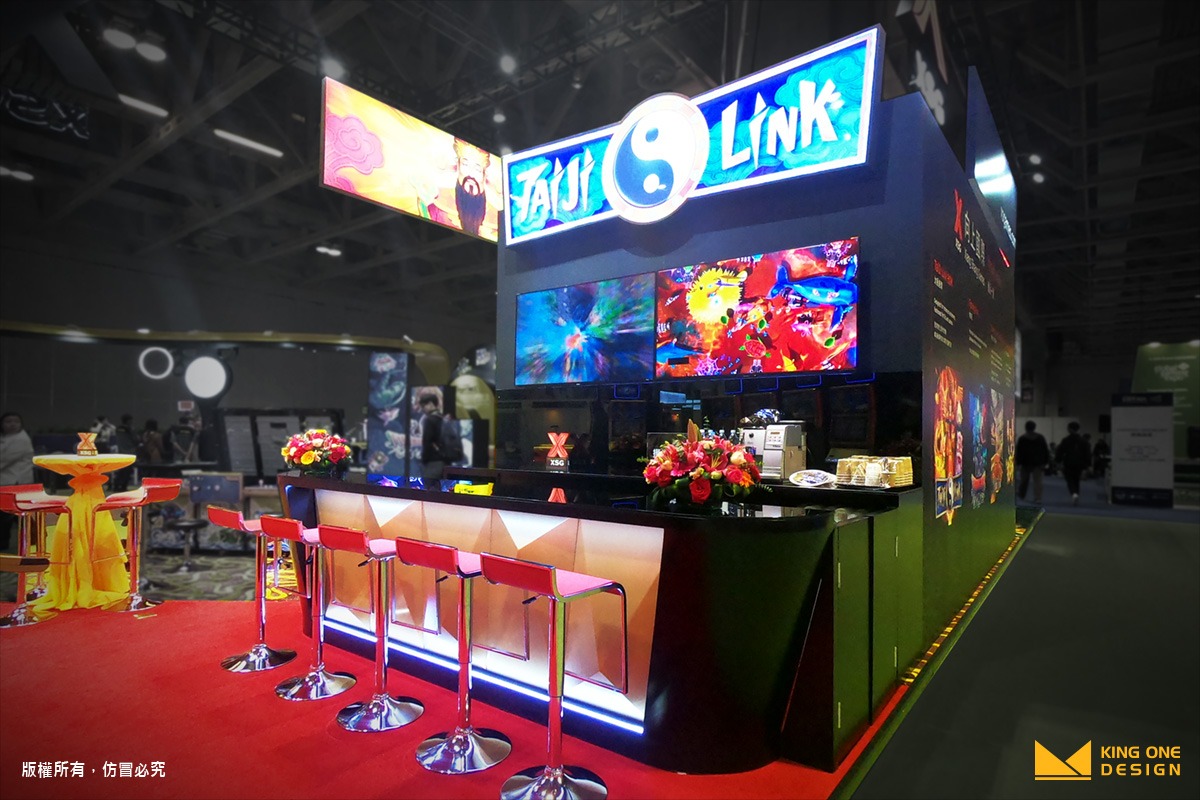 How could a casino live without a bar? Situated in the center area, the bar had indirect lighting as a company. If offered a drink, you would totally forget you were still in the exhibition. Lastly, you must have seen the private cabin in casino form HK movie, no? We brought that into the booth and equipped with cozy sofa set. The meeting would be so classy!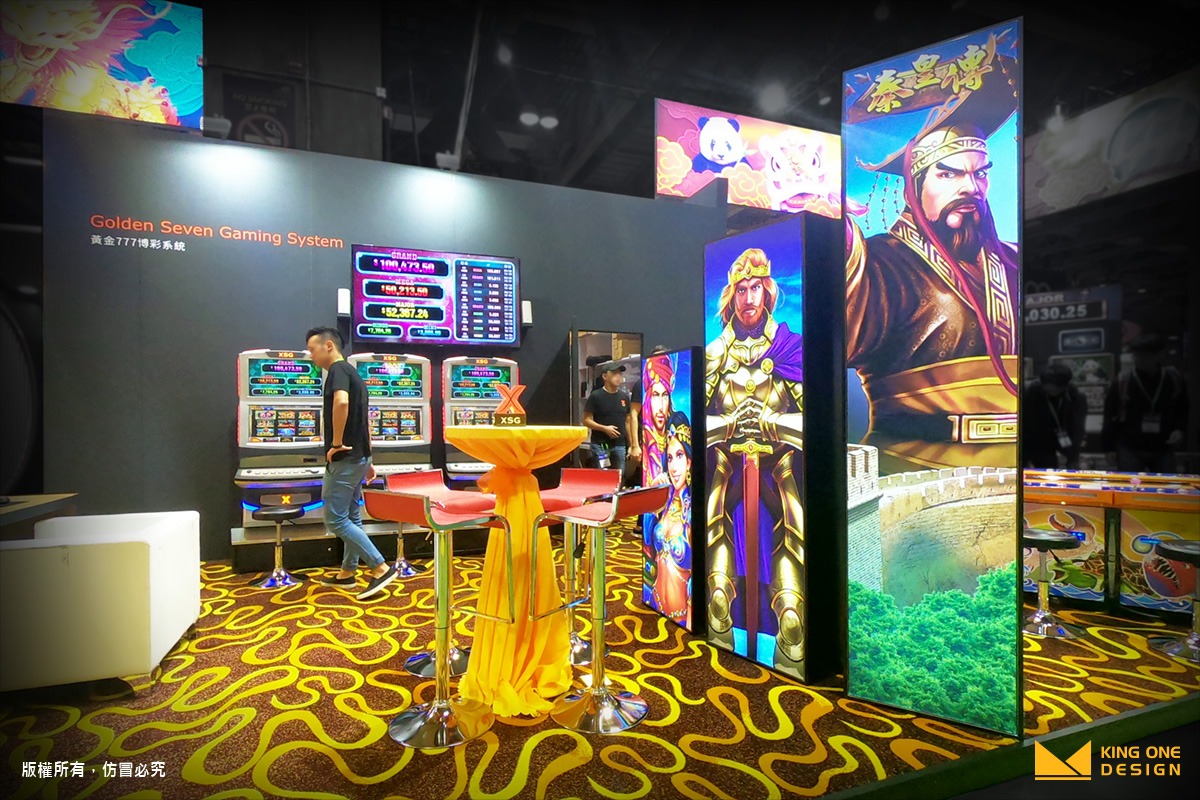 The overall color tone decided the atmosphere, but to really hit the strike, we need more actual objects from the casino. From the front, we put real casino machines in the main showcase area. Totally free to enter and try with the machines.