Industry
Technology (Electronics / Communication / System)
AVALUE x King One Design
Founded in 2000, Avalue Technology Inc. is a very young company. Their main products include computer SBC, Embedded Board Computer. Within a few years, Avalue has already expanded to an international level corporate, establishing offices in the US, Japan, China, and Netherland. Through custom-made booth design, planning, and decoration, KingOne Design put up a great show for AVALUE in Embedded World, Germany.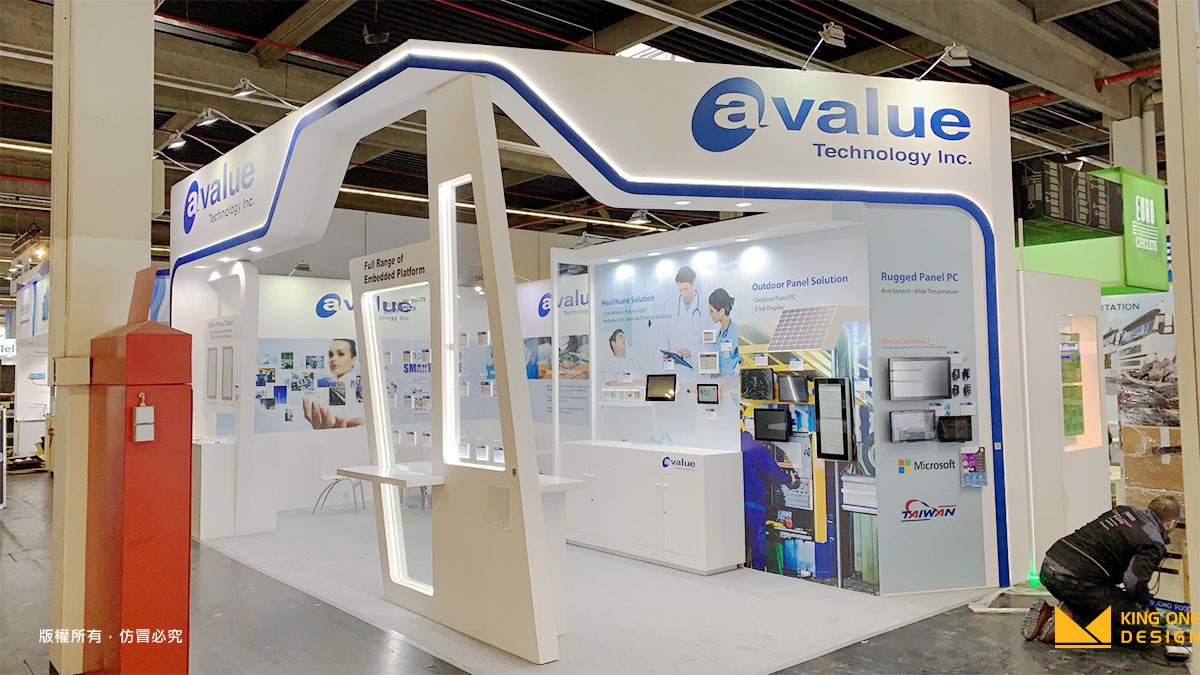 Minimalism is the most visible feature of this design. With wide use of white, the elegance and neat were perfectly shown to the visitors. The dark blue, painted on the edge of the arch, was corresponded to the brand's color, which not only improved the quality of the design but also empowered the feature of the stability to the main products.
In terms of structural design, we, KingOne Design, replaced the sharp corner with curvy lines. The height difference carved out the interesting feature of the booth, also provided a better openness. Another worth-noticing feature was a special-designed display wall. It not only served as an eye-catching product platform but also included a transparent area which offered a better see-through sense.