Industry
Technology (Electronics / Communication / System)
NEOUSYS x King One Design
Founded in 2010, NEOUSYS is a newly formed Taiwanese manufacturer. They specialize in designing and producing industrial grade rugged embedded modules and systems. NEOUSYS is dedicated to technology innovation and integration of all-around application-oriented functions, pathing to the up-coming Smart Era. Through custom-made booth design, planning, and decoration, KingOne Design put up a great show for NEOUSYS in Embedded World, Germany.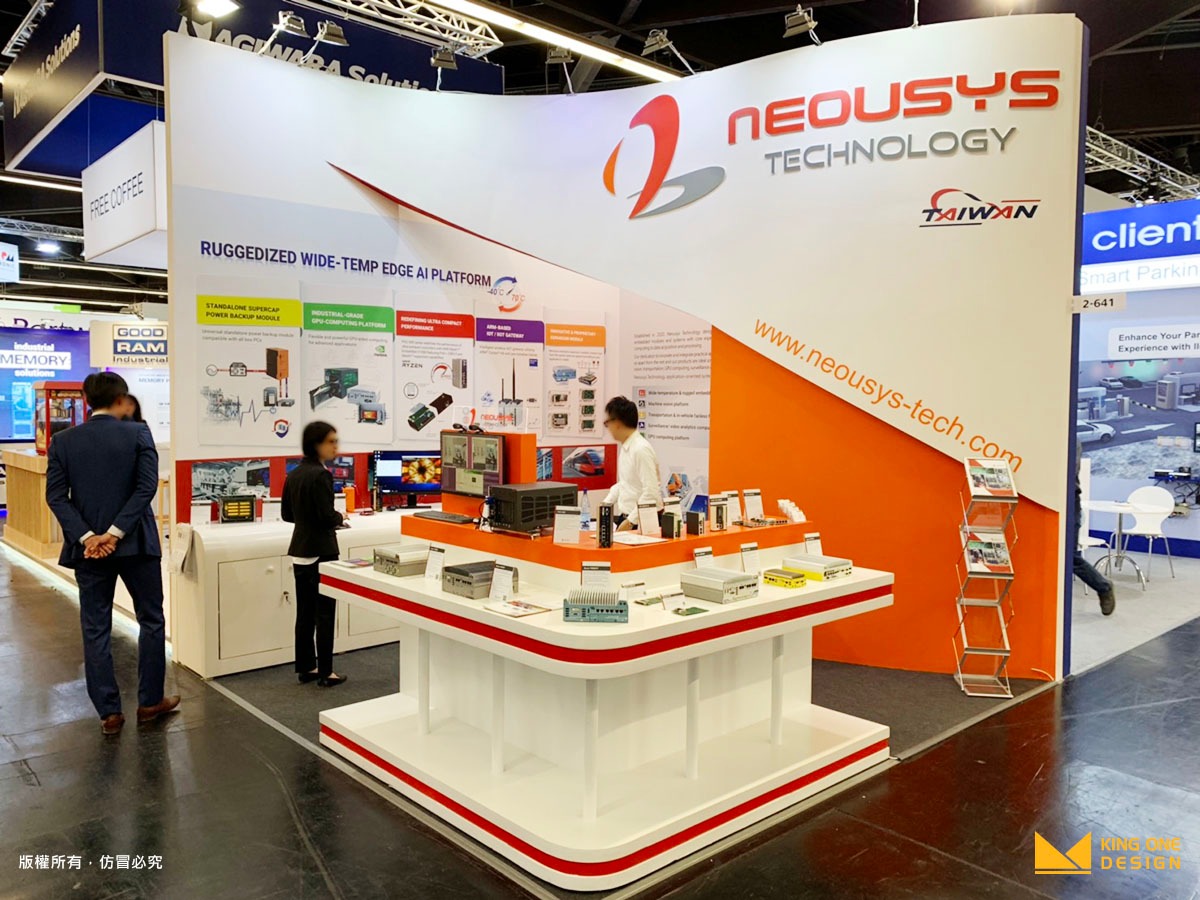 NEOUSYS is a relatively new brand from Taiwan. KingOne Design incorporated a lot of curve lines to present the young and lively personality of the brand. The color tone was simply white and a touch of orange, responding to the logo.
Here we have a corner stand, usually not the best option, due to the lack of spaces. However, we faced the disadvantage and turned it into our perk. On the front corner sit a platform with a rounded edge, corresponding to the curve lines on the image wall. Due to this feature and the position of the platform, the visiting route was clearly divided into an L shape, creating a great flow and openness.