Industry
Machine Tools (Automation / equipment)
YJF x King One Design
The world's iconic machine tool professional exhibition-EMO HANNOVER was grandly held from September 16th to 21st this year (2019). In addition to the exhibition design, Wang Yi Design this time, in just two weeks, Complete the entry work for nearly 30 manufacturers to create a perfect exhibition booth.
[Exhibition Booth Design] YJF x King One Design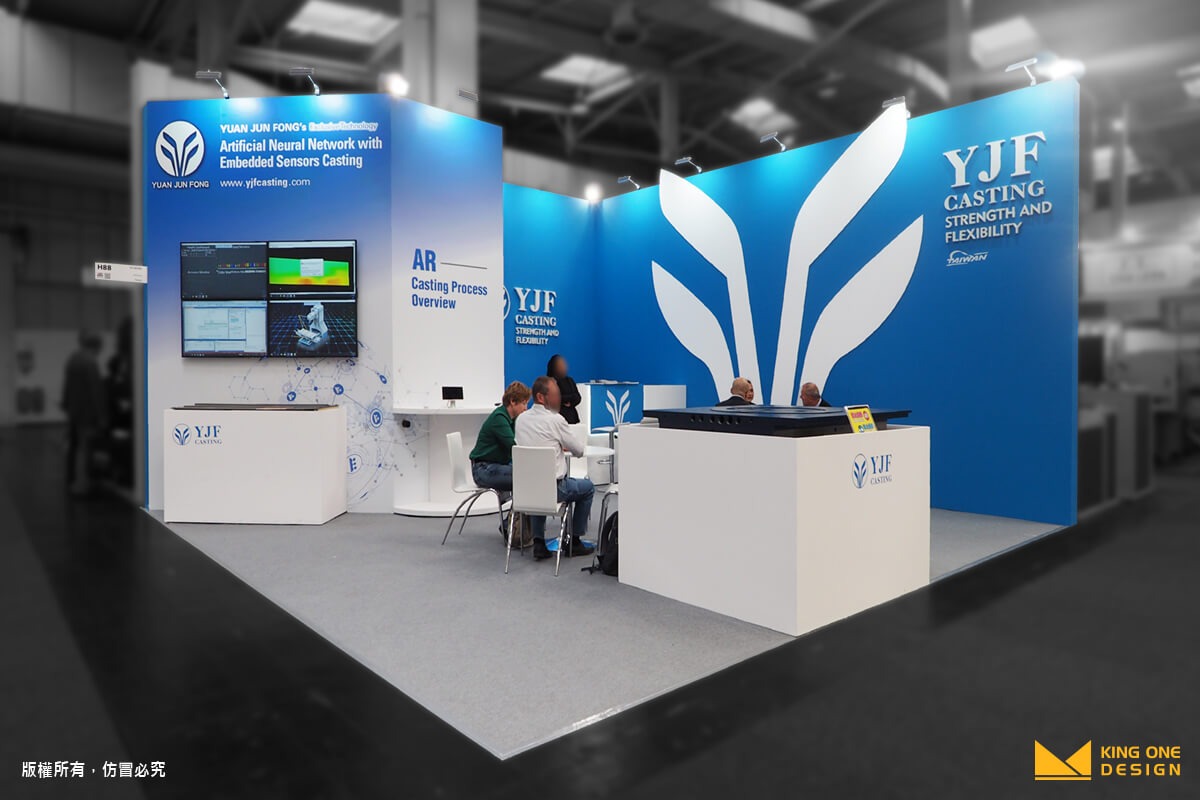 The Taiwanese leading machine tools manufacturer, YJF, has been working with King One Design for long time. We build an exquisite yet simple booth with its iconic "Rice Ear" image. The booth is a corner booth, with two walls up and simple structure, which brings focus on the Rice Ear at the center.