Industry
Machine Tools (Automation / equipment)
PROTH x King One Design
The world's iconic machine tool professional exhibition-EMO HANNOVER was grandly held from September 16th to 21st this year (2019). In addition to the exhibition design, Wang Yi Design this time, in just two weeks, Complete the entry work for nearly 30 manufacturers to create a perfect exhibition booth.
[Exhibition Booth Design] PROTH x King One Design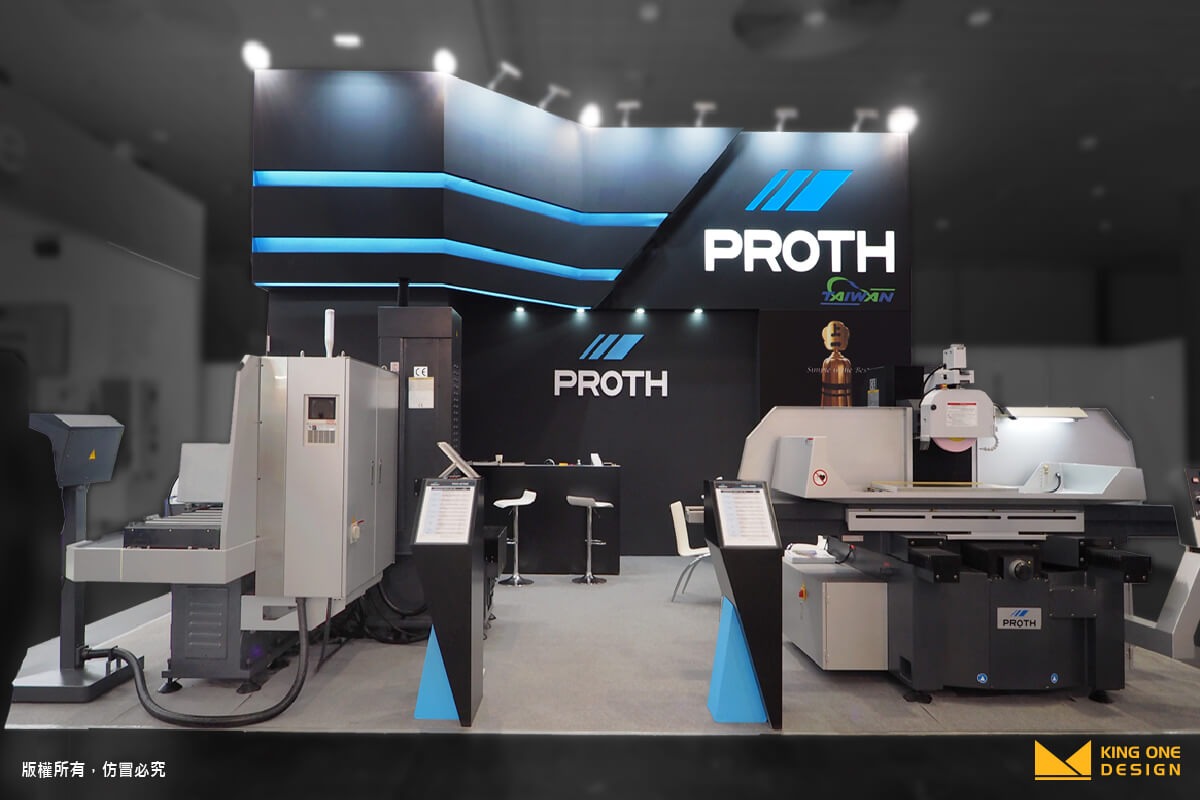 Exhibition design is all about attracting visitor's attention. The clever use of contrast creates a strong visual impact, driving more organic traffic into the booth. Colliding with blue and black, the sense of technology is well presented through back panel and halo lighting within layers.