Industry
Machine Tools (Automation / equipment)
MYLAS x King One Design
The world's iconic machine tool professional exhibition-EMO HANNOVER was grandly held from September 16th to 21st this year (2019). In addition to the exhibition design, Wang Yi Design this time, in just two weeks, Complete the entry work for nearly 30 manufacturers to create a perfect exhibition booth.
[Exhibition Booth Design] MYLAS x King One Design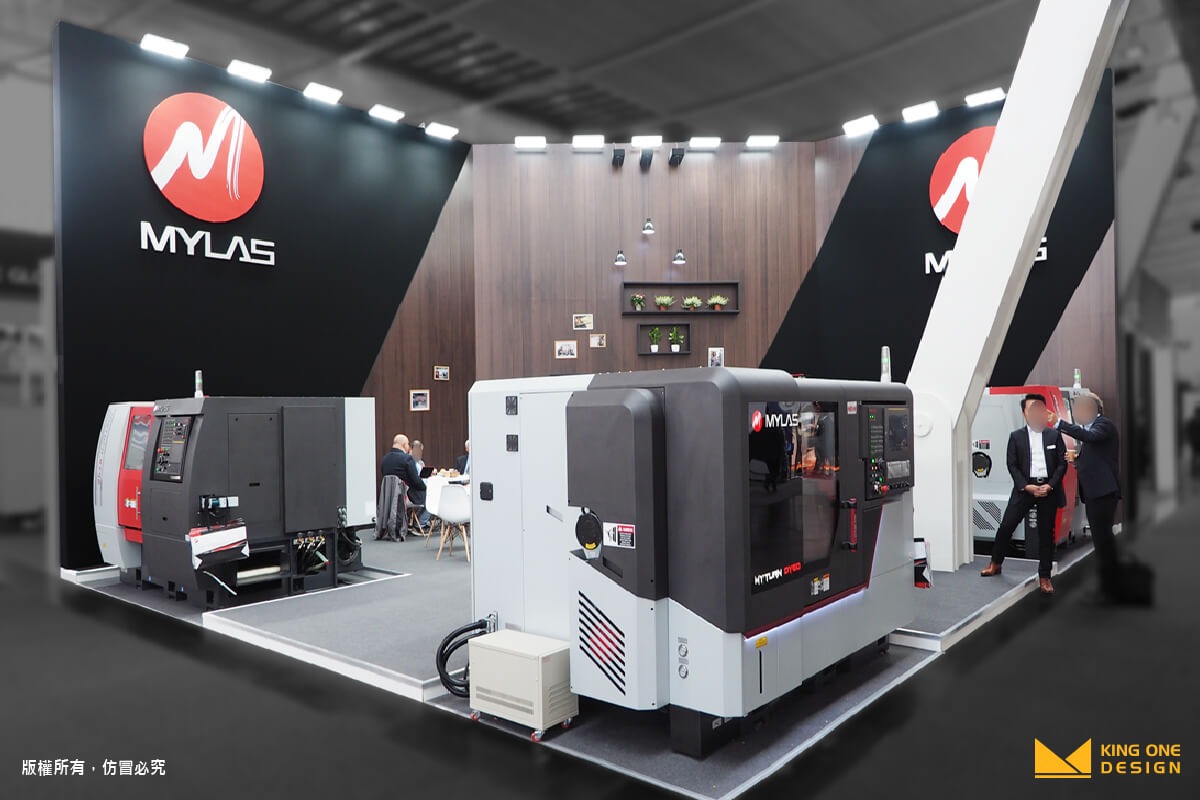 MYLAS's booth design is neat, cozy, and homey. This is not commonly seen in the machine tool show. However, ordinary is not our cup of tea. We chose dark wooden wallpaper and small decorations, like small plants and frames for homey finish, which moderates the coldness of the machines, adding more warmness to the booth. Besides, the six-meter-tall back panel evoked the spaciousness, even with two giant machines in the booth.