Industry
Technology (Electronics / Communication / System)
ITRI x King One Design
If you want to keep up with the latest technology trends, you must not miss CES held in early January every year. King One Design did not miss this year and welcomed everyone during the exhibition with a highly technological booth design!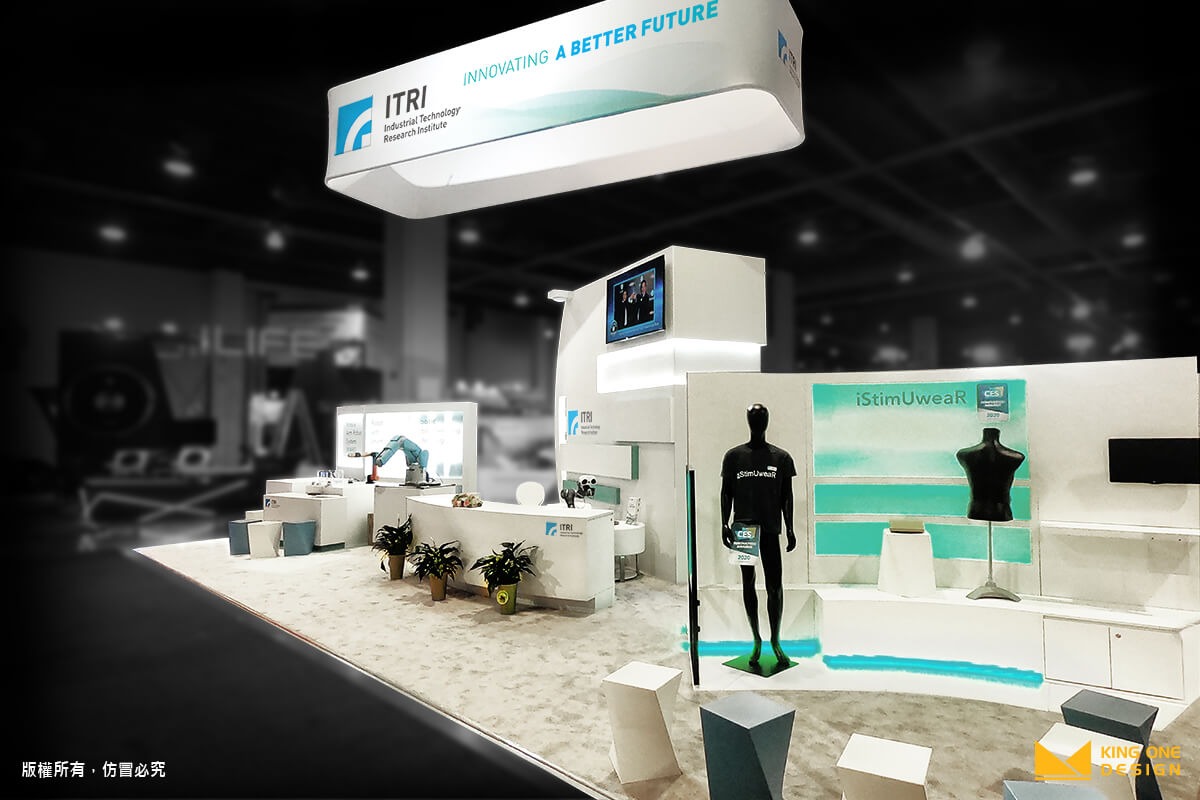 Booth Design - King One Design x ITRI
ITRI, once again, chose King One Design for their booth design company in CES. With the previous collaboration, we now can translate the core concept of ITRI into practice more precisely through a futuristic and aesthetic booth design.
This year, we opened up the space and welcomed the visitors with an island booth. Spacious and accessible, an island booth stood out with no big structure yet every area with in the booth remained highlighted and clearly separated. The hanging sign right above the booth was a beacon, attracting people coming over and have a look.