Industry
Technology (Electronics / Communication / System)
D-Link x King One Design
If you want to keep up with the latest technology trends, you must not miss CES held in early January every year. King One Design did not miss this year and welcomed everyone during the exhibition with a highly technological booth design!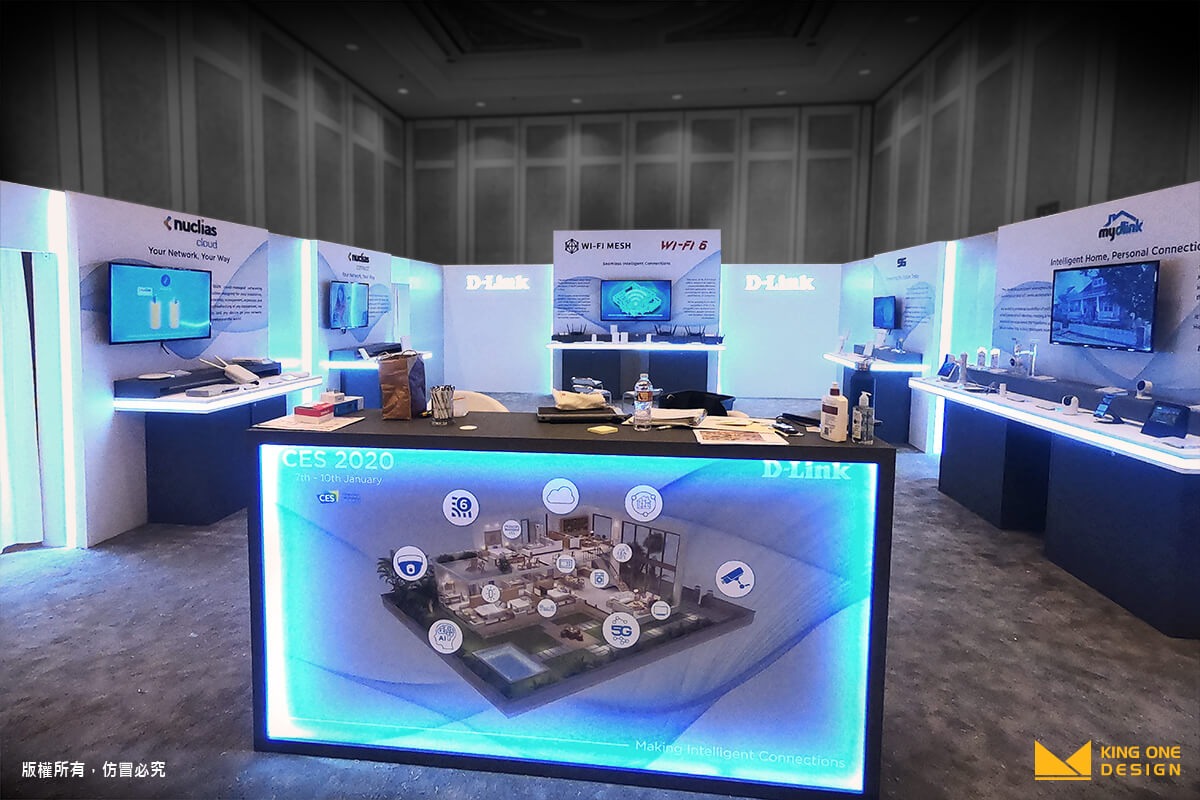 Booth Design - King One Design x D-Link
King One Design worked with D-Link again, bringing a phenomenal tech booth design to CES 2020. This time, they had a wall stand. Usually, the three walls would be too high to block the sights, but this time we made the walls lower and free up the vision, so that the booth looked quite open and accessible.
Besides that, another feature of the design is "Halo Light." We used the transparent acrylic to amplify the halo lighting effect and brought out the sci-fi film feelings to the booth!