Industry
Technology (Electronics / Communication / System)
AOET x King One Design
If you want to keep up with the latest technology trends, you must not miss CES held in early January every year. King One Design did not miss this year and welcomed everyone during the exhibition with a highly technological booth design!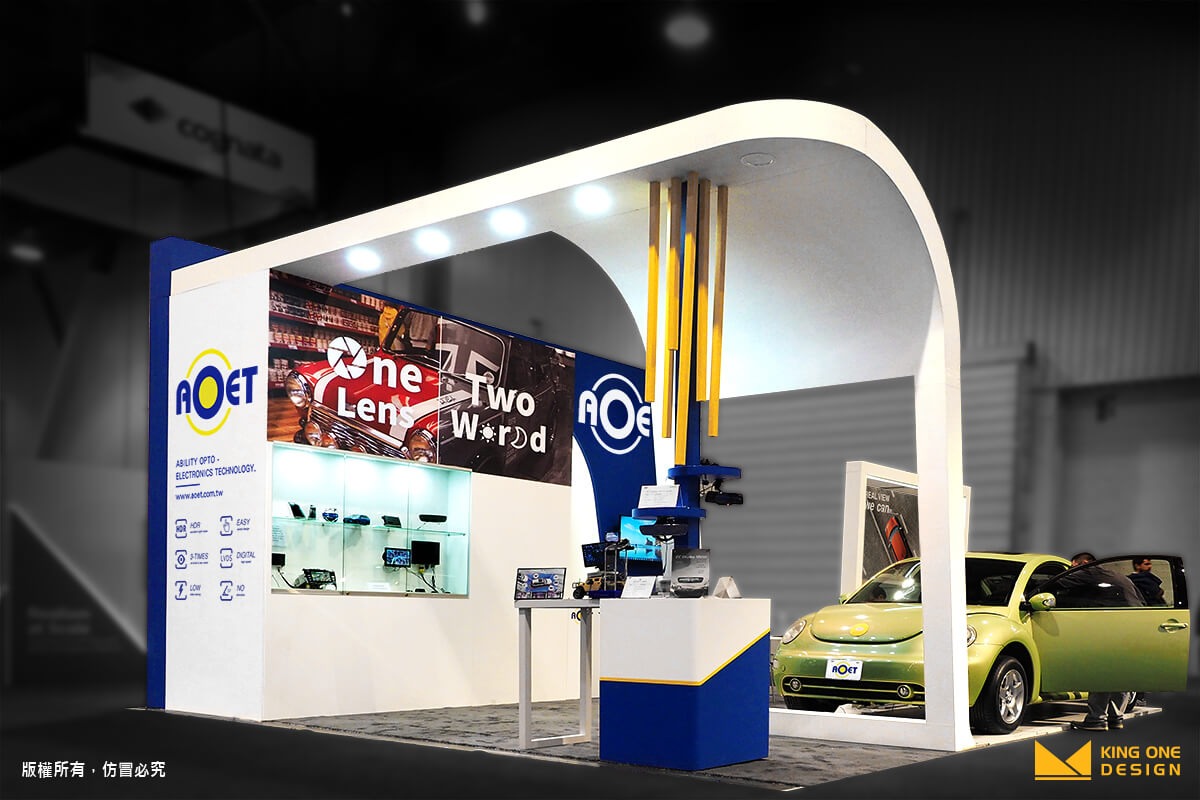 Exhibition Booth Design
Simple structure makes the focus products pop out easily, and the curvy roof design also lightens up the booth with more playful taste. Now that looking at the middle, the special-designed column has both yellow and classic blue, reflecting the image of the brand itself. What a match!