Industry
Technology (Electronics / Communication / System)
ASKEY x Kine One Design
ASKEY Computer Corporation was founded in 1989. A wholly owned subsidiary of ASUS Computers, ASKEY specializes in the manufacturing and development of state of the art electronic and network communications products and tools. Together with ASUS, ASKEY was founded in 1989. 10 years after that, ASKEY became the first Taiwanese company to be certified by CableLabs for its cable modems. A year later, the factories in Suzhou, China was established, which was seen as the milestone to step into the global market of information technology.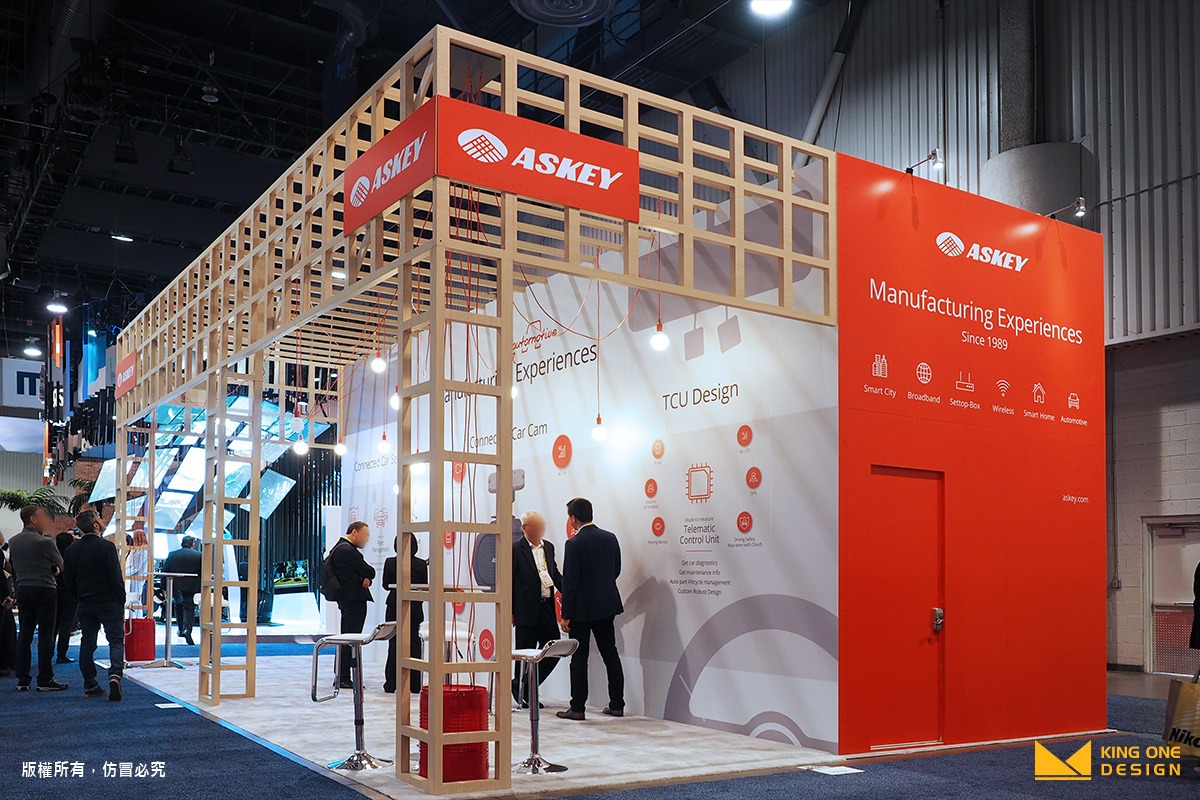 Without a big banner, without display platforms, ASKEY still pulled off and stood out in CES 2019.
Walking toward the booth, a big wooden frame made of strips came into your first sight. A lot of natural textures were added into the design showed the emphasis on the balance between environment and technology. Standing in the front of the booth, these three pillars supported the wooden frame, and its see-through feature offered accessibilities. Raising your head a little bit, you would see two corner banners, small and red, printed with the brand's logo and its name, which was exactly the inspiration of the wooden strips.