Client
TAIWAN INNOVATION AND ENTREPRENEURSHIP CENTER
Industry
Government and Associations
Taiwan Tech Arena (TTA)
Taiwan Tech Arena is a Taiwan Pavilion consisting of TIEC under the direction of the Ministry of Science and Technology. It shines in CES. Wang Yi Design has the honor to cooperate again, continue the 2018 characteristics, and combine the novel design concept to create a bright Taiwan Pavilion.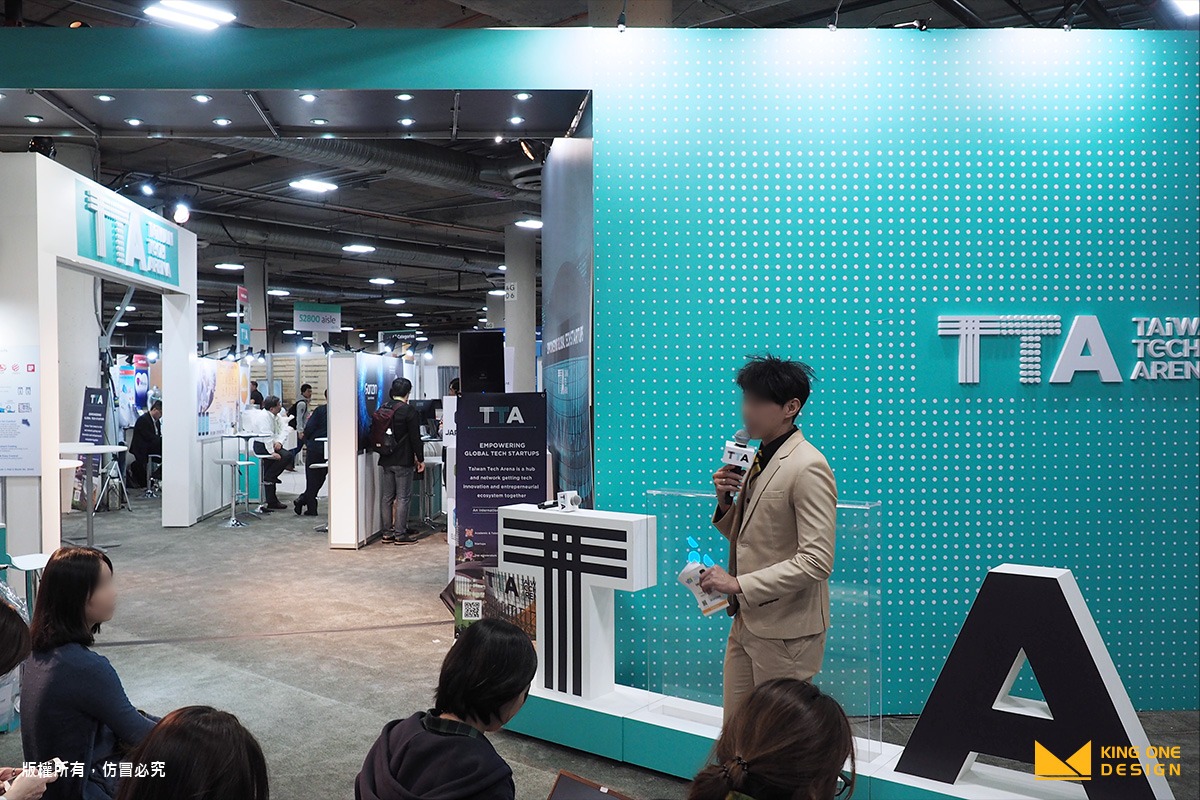 This year, King One Design is much honored to be partnered again with TIEC to build TTA. The theme was "Summer Fun Fair." We selected green lake as the main color tone which was corresponded to the logo; inspired from the logo as well, the dots net on the front wall reinforced the image of high technology. Printed on the inside of the arches, which served as the function of fascia, the iron black impressed the audience with its contrast to the green lake wall.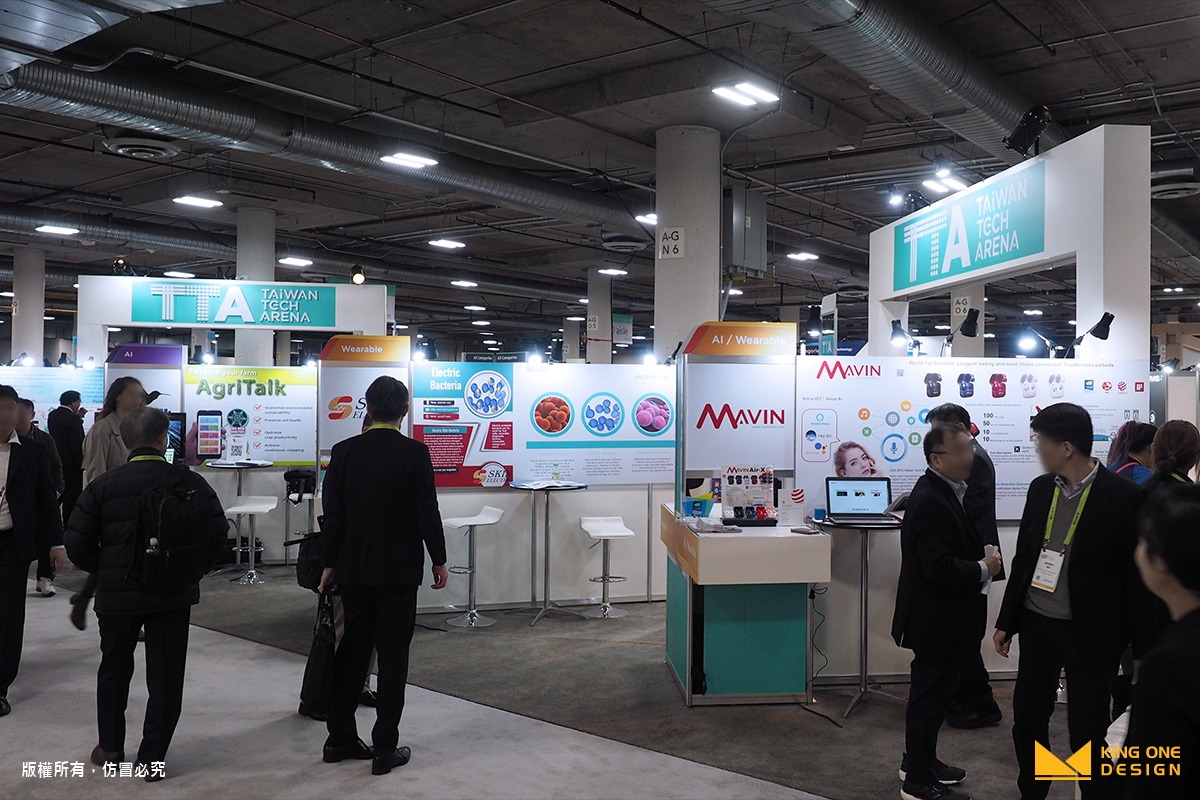 Let's talk about the interesting structural design. Composed of a big arch and 3D Logo, the front fascia welcomed the attendees with greatness. The arch stood as a warm embrace, like an open door to the Entrepreneur wonderland. Inside of the land were 44 booths. Standing side by side, the fish-boned arrangement quite caught the attention, standing out of the other pavilions. This arrangement also made the flow more flexible, leaving a more innovative and energetic atmosphere!