Industry
Machine Tools (Automation / equipment)
Exhibition
Taipei International Industrial Automation Exhibition (Taipei Automation)
King One Design x OMRON
KingOne Design was dedicated to incorporating the professional knowledge of design field into both booth/stand design and branding to offer our client the all-around design plan and build the value of corporate's image.
Build Your Brand - Task
Virtual Reality Integration
Build Your Space - Solution
Concept and Theme of the Exhibition

Responding to the theme of Taiwan Automation "Virtual Reality Integration," as one of the leading representatives from Japan, OMRON had not only the highest and the best quality of booth design, but also its own AR APP. Through this technological integration, the attendees could browse all the information, or even videos, of the products on a smart phone, breaking down the boundaries of space and time and offering the attendees interactive experience.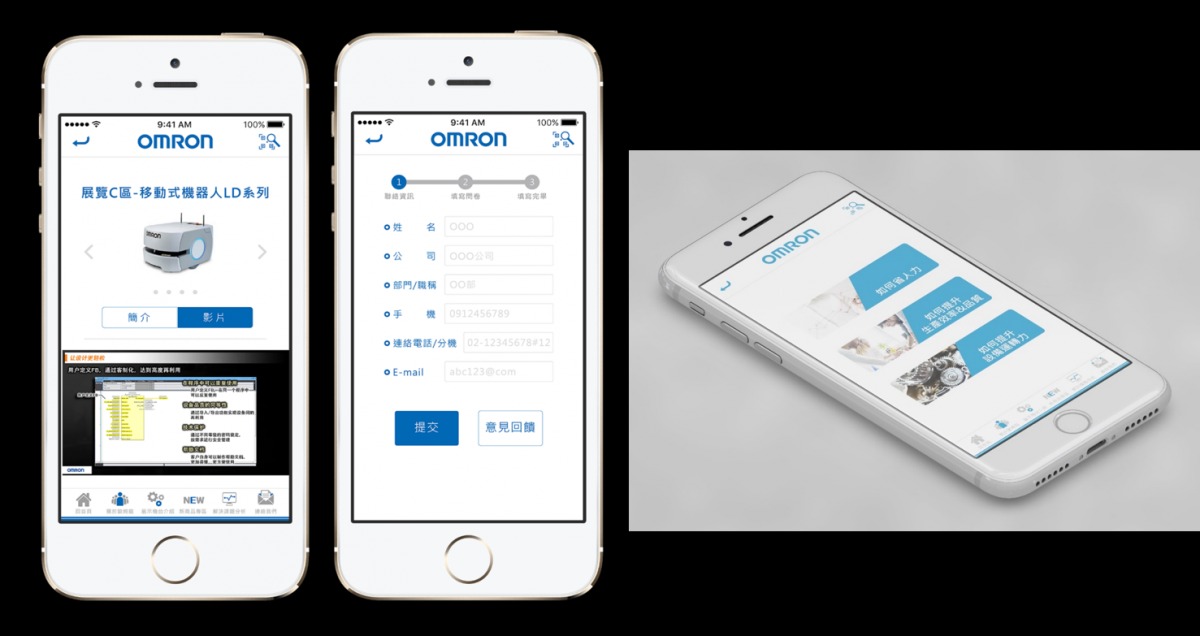 Structure and Showcases
In terms of structural design, to cope with a rectangle booth, KingOne Design used a very unique arc shape, polished with streamlined cutting, to bring out the overall smoothness and also to indicate that the technology be a warm and smart helper, not just a cold machine sitting there.
Furthermore, instead of considering a huge and redundant banner on the booth, we chose to set a white balloon to show the brand logo and used its shape to realize the sense of smoothness and harmony.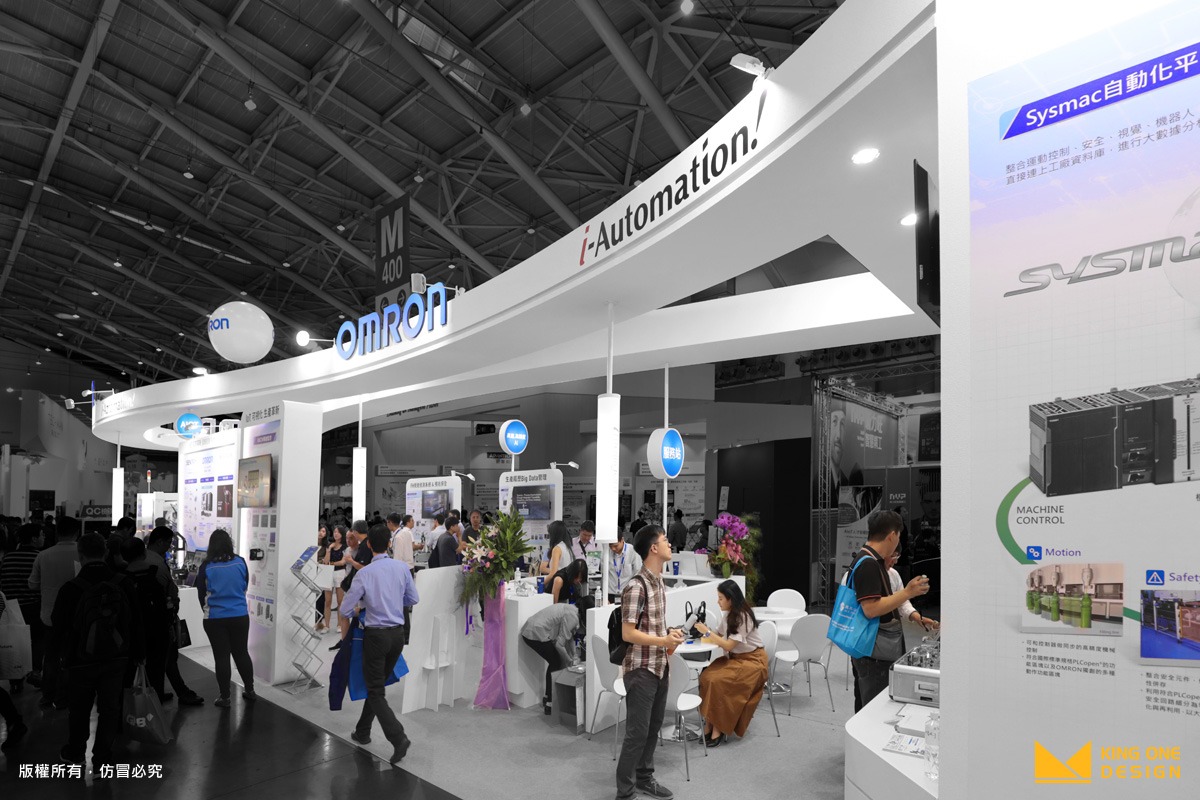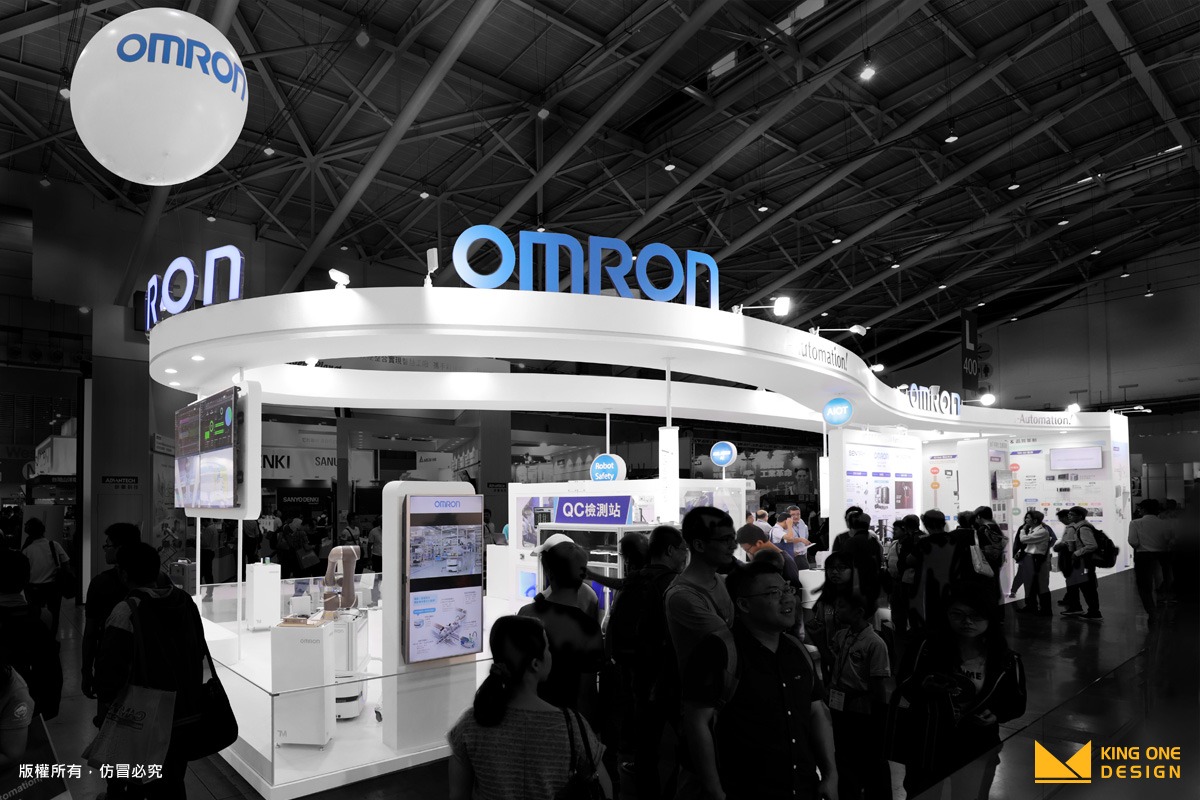 Digital Marketing | AR Interactvie Tech