NANO x KingOne Design
KingOne Design is an international exhibition stand/booth design company, offering the diversity of custom-made service.
APPPEXPO - the biggest International Advertising & Sign fest in the world, will take place at the National Exhibition & Convention Center (Shanghai) from March 28th to 31st, 2018. The exhibits profile include Digital printing equipment & Supplies, Digital textile printing, Media, Substrates & Inks, Engraving Machines, Signs, and Digital Signage, Exhibition Displays, LED Products, corrugated box, and color box wrapping, etc.
Compensating Dark and Light Color of Use
The main color tone of NANO's booth is matte black. Adding a brush of ocean blue on the floor and part of the top panel along with the accurate lighting, we show the professionalism of the corporate. In the middle of the booth stands a "Flashy Fabric Column" printed with a color gradient from ocean blue to unmellow yellow, which complements the special material and becomes a highlight in the exhibition.
Feature: Flashy Fabric Column
"Flashy Fabric Column" is undoubtedly one of the most dazzling design in the first quarter of 2018. This column is made of a very special material – ten stretches of four different types of fabric, connected from the top panel to the floor, striking up as the best banner. What's more, the unique color of the fabric was printed with NANO ink, which totally spoke for NANO and shows the uniqueness and the strength.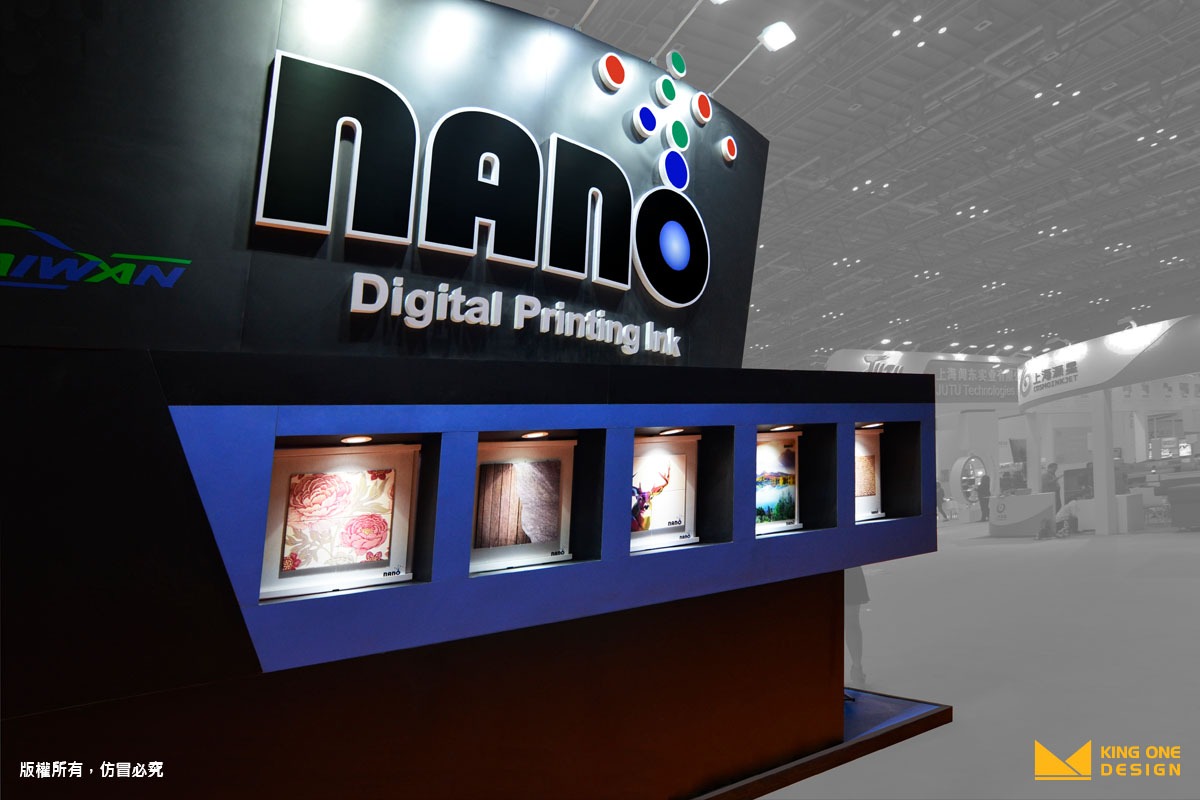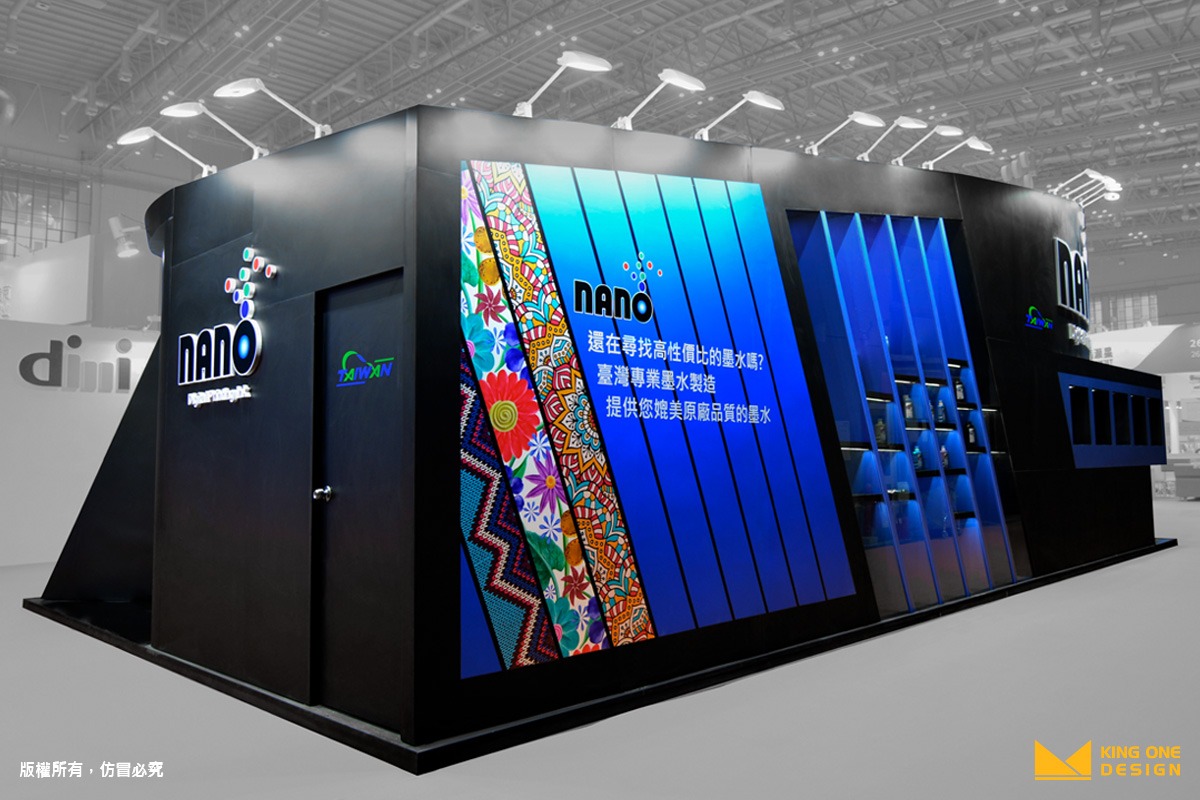 Let Banner Do the Talk
A good banner design has a lot of details to concern, including the material, the color tone, and the most important of all - the brand image because you only get one shot to shoot into the attendees' heart and lure them into your booth. From the chosen material to the idea of Flashy Fabric Column, KingOne Design let the banner do all the talk and allow the attendees to see all the creativity and best quality of ink from NANO within one glimpse.