NANO x King One Design
APPPEXPO - the biggest International Advertising & Sign fest in the world, took place at the National Exhibition & Convention Center (Shanghai) from March 5th to 8th, 2019. The theme of this year is "Creativity Connects the World!" Over 2000 exhibitors and 200 thousand visitors were drawn to APPPEXPO. The exhibits profile include Digital printing equipment & Supplies, Digital textile printing, and Media, etc. They succeeded in showcasing the integration and reproduction of creative ideas and technological innovations to the world.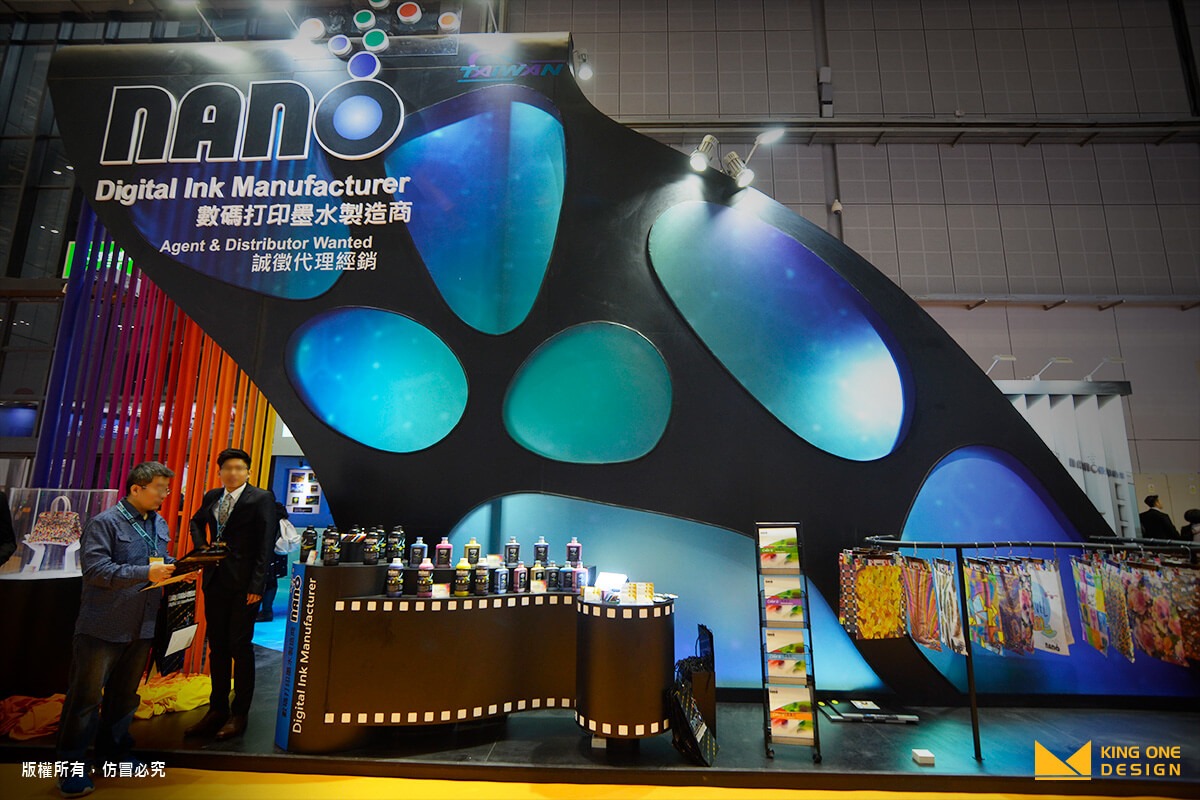 Encore une fois means "once again" in French. YES! Nano invited us, King One Design, again to build the booth in APPPEXPO again. Stick to the same style, the main color tone was, like last year, matte black, adding a paint of ocean blue on the fascia wall. Along with the irregular hallow drop pattern, we brought the unique style into the design. To the left of the booth stood a colorful "fabric wall" printed with a color gradient from ocean blue to unmellow yellow, which became the highlight in APPPEXPO.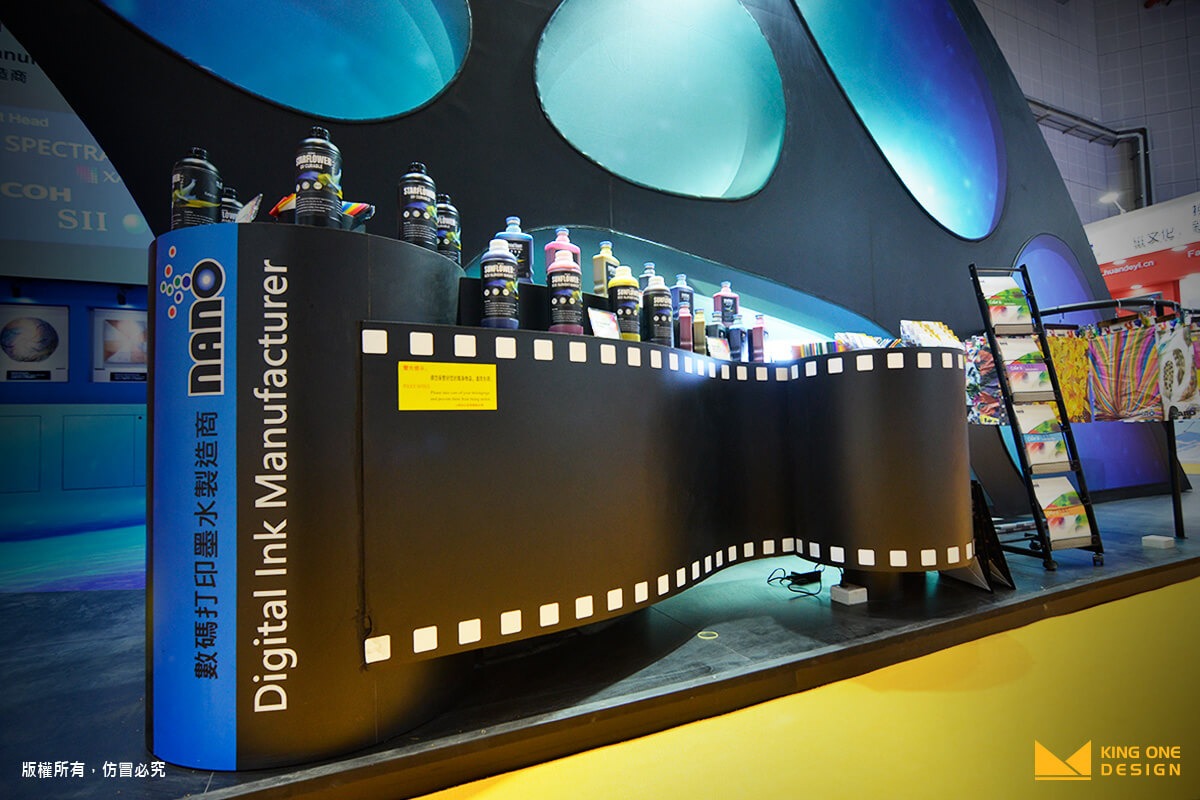 Good design has a lot of details to concern, including the material, the color tone, and the most important of all - the brand image because you only get one shot to touch the visitors' heart and lure them into your booth. From the chosen material to the idea of Fabric Wall, KingOne Design let the design do all the talk and allow the visitors to see all the creativity and best-quality ink from NANO within one glimpse. Also, the creativity was all over the place. The display platform was built in the shape of film roll; to the right were cloth dyed in NANO's ink, very vivid color.