Through our comprehensive customized service, we have the ability and responsibility to create a booth that fits your brand image, helping you to stand out in the exhibition.
LIGHTFAIR International was held in Philadelphia, USA, on 05/21-05/23, 2019. Again with our long-term partner, FSP, King One Design incorporated green vision into the booth.
The modern interpretation of a tradition Chinese element - Pingfeng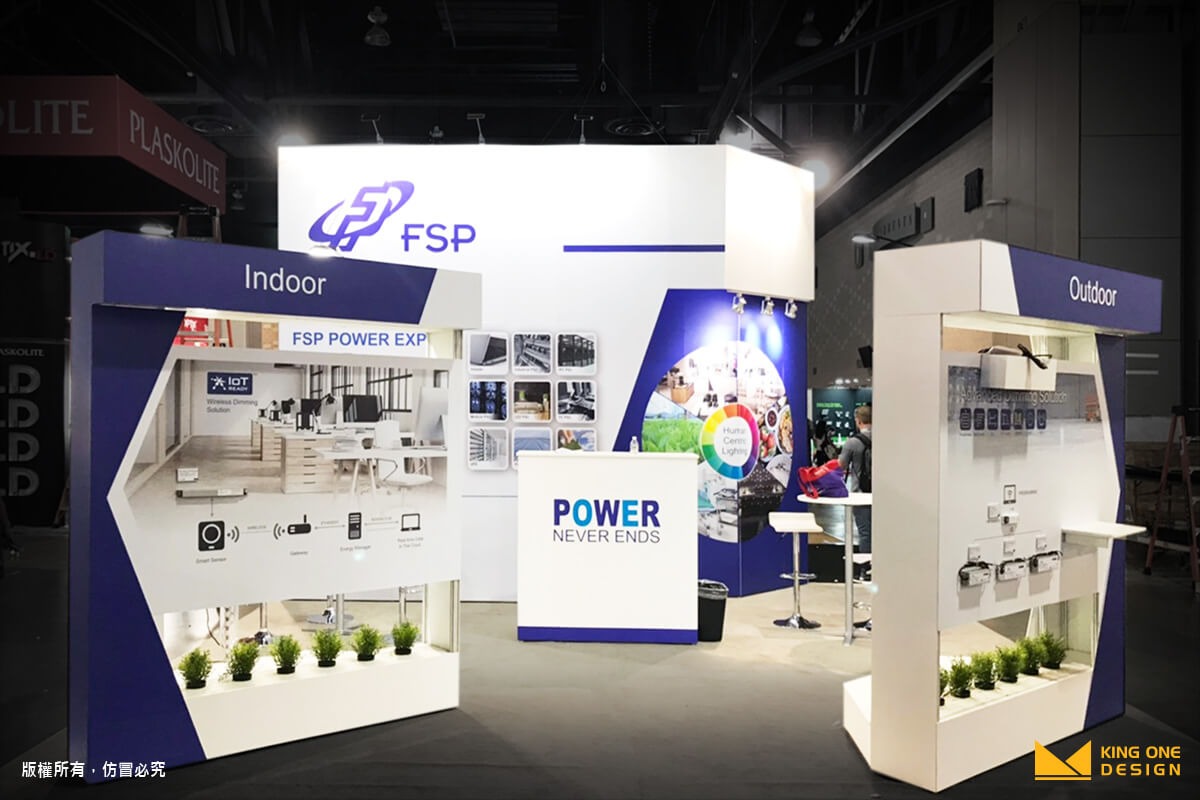 Pingfeng, also known as a folding screen, is one of the most important elements in Chinese Fengshui and traditional architecture. It provides the practical function of dividing space and also the aesthetic function of adding artistic flavor, therefore easily seen in many designs throughout history. Nowadays, it's often to find the concept of pingfeng borrowed to maximize the space arrangement for booth design.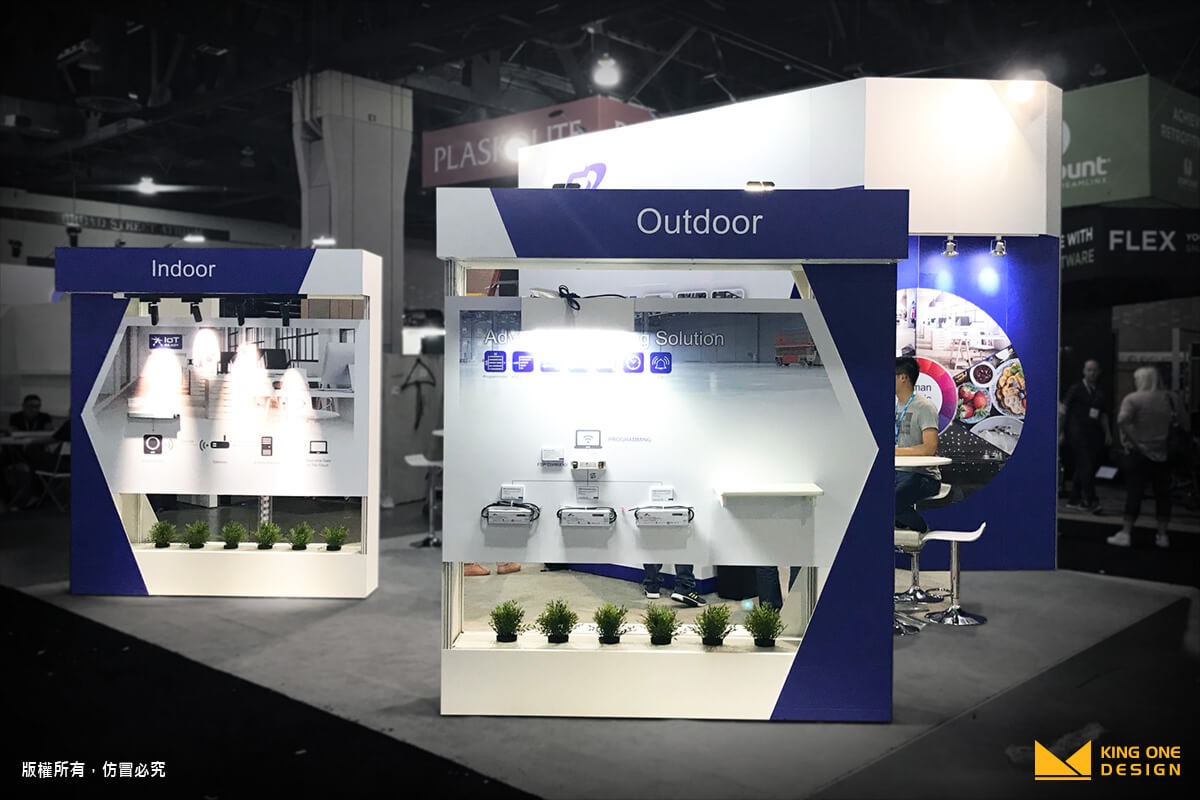 An awesome example of the concept of pingfeng, you could see, built diagonally, two upright showcase walls were situated in front of the booth. They served as the room divider, also the product platform as well. Besides that, we took the advantage of pingfeng and kept the high accessibility and fluent traffic route.