Industry
Technology (Electronics / Communication / System)
Yageo x King One Design
Today we have Yageo with us at Electronica, the world leading exhibition in Munich, Germany. This time, we, King One Design, took care of their construction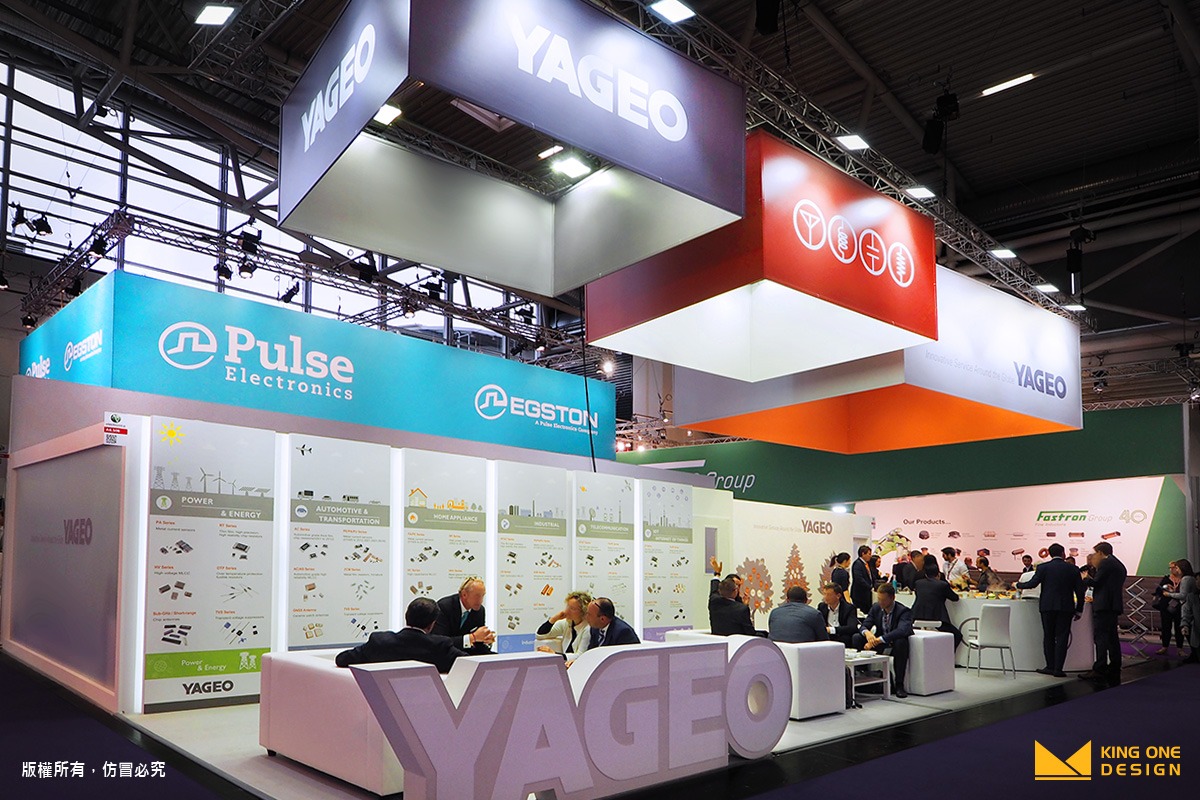 We always aim at giving a professional and comprehensive service, from scratch to finish. Creativity and style have been our strongest points when it comes to design, yet we seldom cover another essential element in booth design – The Builders Team!
After the design proposal is approved by the clients, the design won't build by paper and a computer. We have to ask Fairy Godmother to wield the magic wand and turn it into reality. Guess what? The builders are our Fairy Godmother! Their major work cover from construction to the installation of the lightings.
Due to the high consumption of electricity, cable wiring is another vital work in terms of exhibition design. You may not see the intricate wires, but they do exist underneath the flooring or behind the walls. So, it is very important to have an experienced builder team to deal with this complex yet essential problem!

Yageo always pursued for a greater goal and always brought out the best ideas, so they built a rotary cater table. With great chief and the equipment, the visitors could fulfill the need in head also in belly. Convenient as it sounded, the construction was a huge work.
Firstly, the policy forbade the use of fire, so we have to find an alternative electricity oven. Besides that, the cooking area was a little far away from the wall, so it made the wiring even harder than ever! Yet, thanks to our contracted builder team, the visitors enjoyed the yummy food without worrying about the safety issue.