Industry
Technology (Electronics / Communication / System)
Wang Yi Design is committed to the use of expertise in the field of design to provide customers with a full range of design planning, from exhibition design to corporate image, we create a design that represents the value of the company.
NEOUSYS Technology is already a frequent visitor to Wang Yi's design. The promotional materials "Beverage Non-woven Bags" are very convenient and environmentally friendly. Just like their brand impression, inspired by the inclusiveness, they use arc design to spread through the booth to create technology. A booth that coexists with humanity.
Inclusiveness and Warmth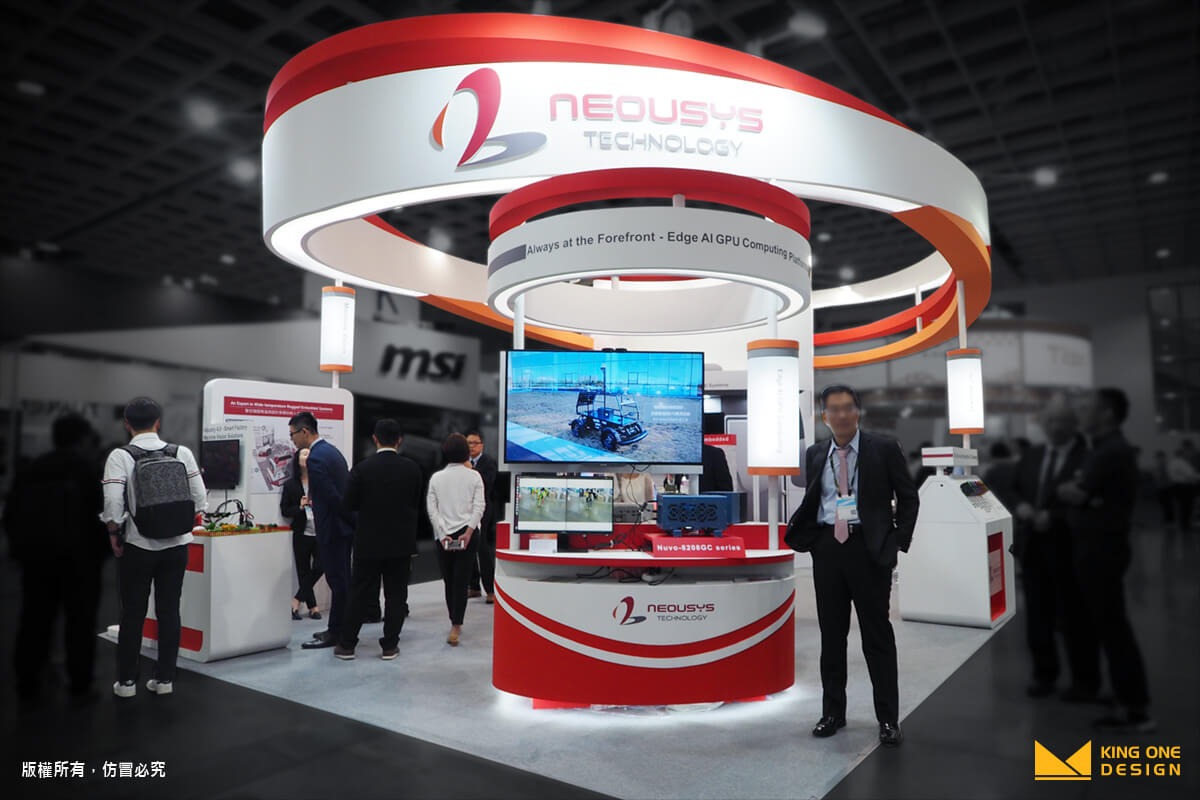 Looking around the booth, you could barely find any sharp angle, but numerous circular and streamline elements. As well as the showcases, the design was very simple, neat, and oval.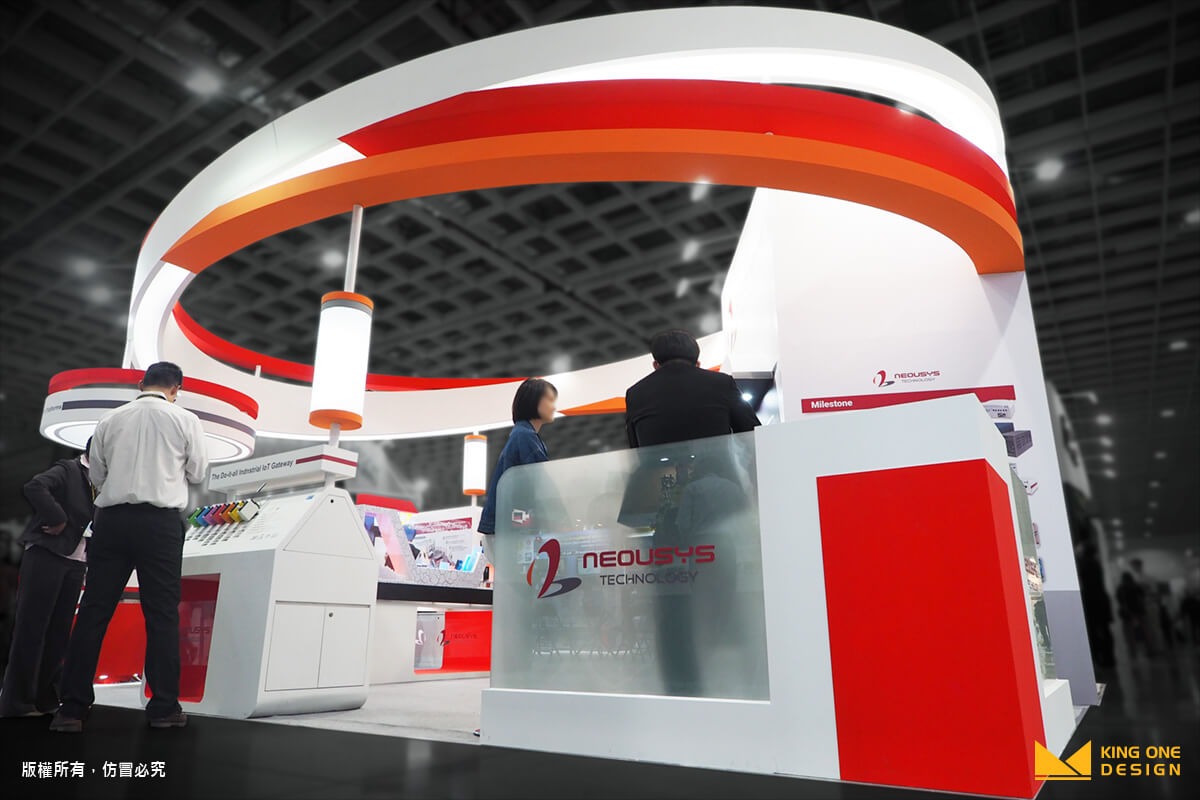 Captured from Logo, the foundation color tone was warm. Red, flame, and pearl white fired up the booth and brought technology into daily life.