Industry
Technology (Electronics / Communication / System)
DFI x King One Design
As the leading manufacturer of embedded components, DFI participated in COMPUTEX2019 and together with King One Design built a high-quality booth.
Interesting Figure and Clever Use Of Glass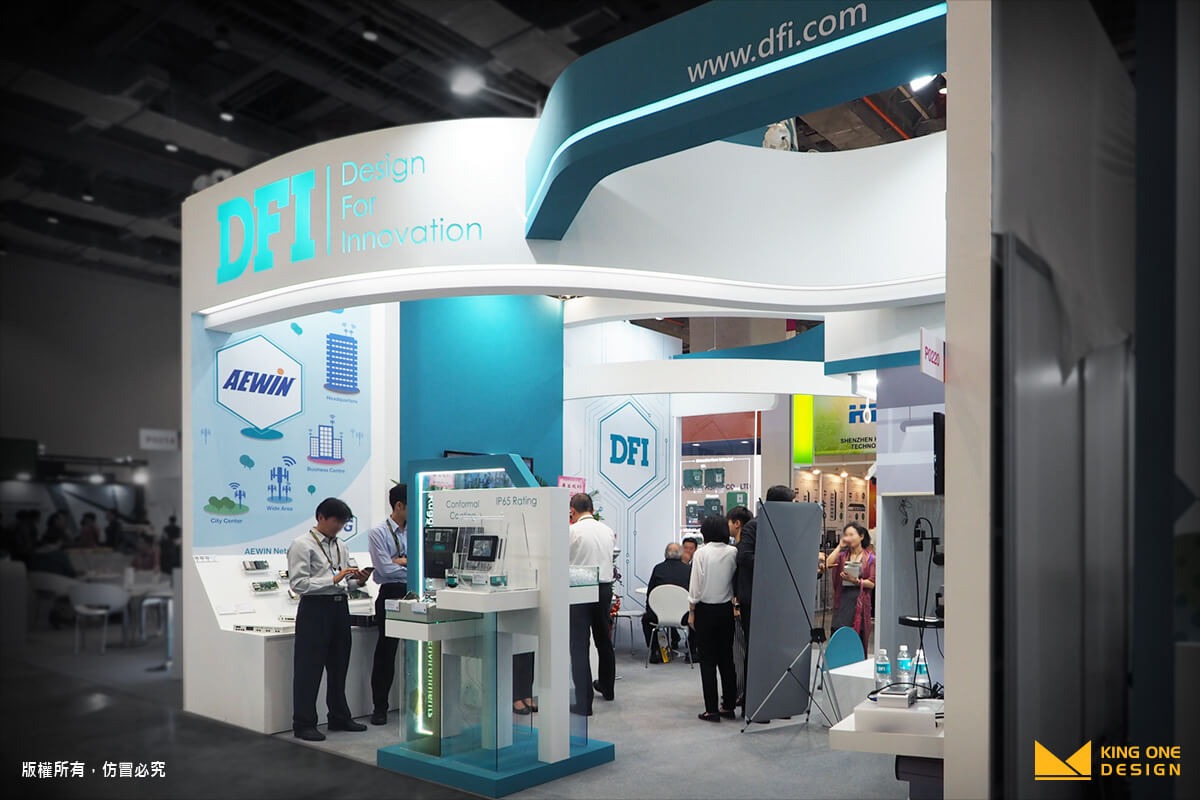 A curvy cutting banner and interlaced ceiling design left a great first impression to the visitors. Inspired by the logo, the main color tone was white and a slight of lake green. It not only brought up the professionalism but also increased the quality of the booth. Meanwhile, you could find special-designed platforms on both entrances of the booth. To one side stood an upright panel, showcasing the embedded components on the transparent glass; to another side, a crossed-designed platform was there to demonstrate the latest products. Both had transparent glasses in common, increasing visibility throughout the booth and making the routing more accessible.
How much do you know about stand style?